How to Overcome the 10 Most Common Project Management Challenges?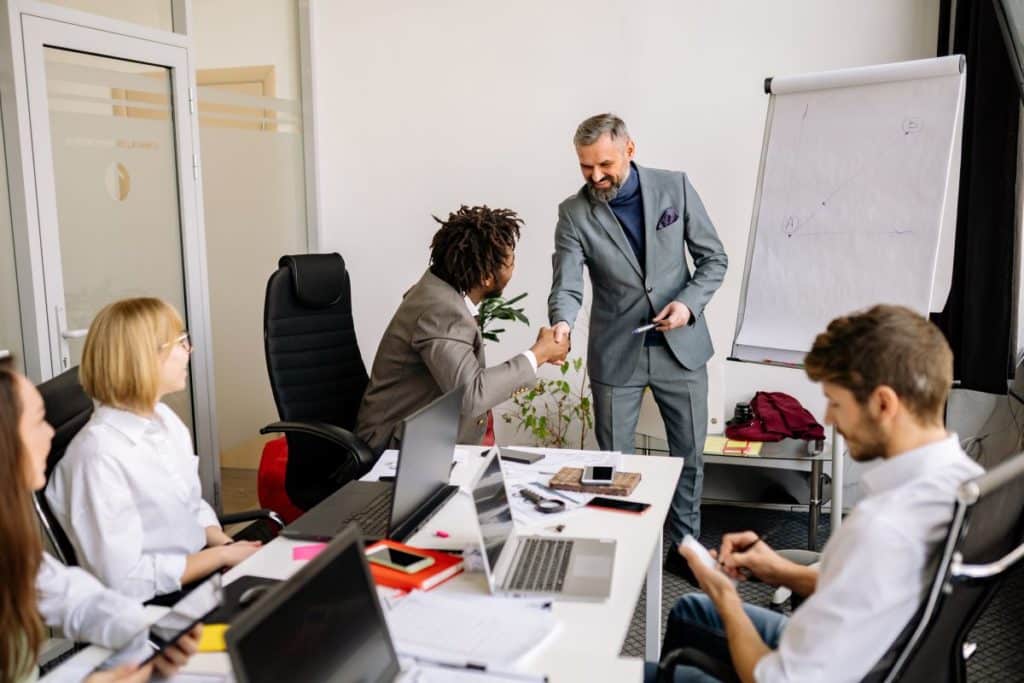 No matter what, managing projects caKPI reportsn be hard work. There are many project management challenges that can lead to project failure, and without the right controls, small issues can grow into significant ones quickly, especially when you are working to a strict time budget.
A project manager is also, in essence, a team leader, running resources, deadlines, budget, communication, risk management, and more. It's no wonder things can spiral out of hand.
Below, we'll discuss the typical challenges a project manager will face, with tips for overcoming them, ensuring you finish on time with excellent results.
Challenge #1: Working cohesively
Managing a team is always a challenge for project managers. Everyone needs to be kept on the same page with a clear understanding of what they are working towards.
To ensure this, we recommend the following:
Keep team and client conversations concise to avoid long email threads.
Use agenda templates to run meetings like a true pro.
Know who works on what and ensure you are notified when this changes.
Use async check-ins to replace your daily standup while also connecting the tools you use most to ensure quality communication.
Challenge #2: A misunderstanding of goals and objectives
There are two crucial things every company needs; a good reputation and well-defined goals. Goals without objectives mean bad things for any project, and correctly defining them can be a major challenge.
To solve this, develop a proposal and define objectives that will help to achieve the goal. When your team understands your goals, you can define the how, why, and what to achieve them. We recommend learning more about how to set SMART goals as a way to ace this!
Challenge #3: Unrealistic deadlines
Deadlines that team members can not meet or unrealistic expectations from clients and stakeholders cause project timelines to slip.
Solve this by proactively understanding the factors that drive the project deadline. All project deadlines and related issues can be met or solved with impeccable planning, analysis, KPI reports, and proper communication. Understanding the real-time progress of various tasks and communicating them to project participants and key decision-makers helps.
Challenge #4: Helpful project management software
Identifying the right technology within your budget can be tricky, but well-designed project management software is crucial for ensuring projects are progressing as planned.
To find the right option, look for a program that provides visibility into all your projects. An easy-to-use interface with access from a range of devices means you'll have buy-in from the whole team, allowing you to get the most out of your software.
Challenge #5: Scope Creep
Scope creep is when a project takes a different shape due to clients wanting various elements like more functionality or different designs. This is common when clients do not know how to define their project needs.
To avoid scope creep, consider the following:
Make a clear schedule and outline every project step.
Keep all parties on the same page.
Use Mediamodifier for efficient design alterations.
Determine project goals by understanding customer needs.
Make realistic assumptions about deadlines and resource availability.
Challenge #6: Lack of skills
A team with untrained members can put the development at risk. Team members that are assigned on their availability, as opposed to expertise, cannot meet the challenges of their assigned tasks.
This can be avoided by documenting the core set of skills needed and analyzing the strengths and weaknesses of your team. Training may be required to enhance their knowledge, but you will benefit from closing this skills gap overall.
Challenge #7: Miscommunication
Communication issues are often the main excuse for unfinished tasks. Miscommunication or poor communication can be a big issue for every project manager.
Define proper communication flows so project members receive the information they need with collaboration software. This is an easy way to keep all project members in the loop of developments or necessary conversations.
Challenge #8: Risk Management
It is true that projects won't always go as planned, which is why risk management is something project managers have to deal with. The ability to oversee risks or unknown factors that may impact the success of a project can be very valuable for a project manager.
Now we know you don't have a crystal ball, but strategic planning and the collecting of information before you begin your project helps you anticipate any sections that may fail. With the right information, you can develop control measures to deal with risks accordingly.
Challenge #9: Lack of teamwork
Every team will feature different personalities, which means managing and catering to their needs will be difficult. You will often have many people working on a project together, and disagreements are inevitable. They will, however, have a negative impact on the project, so you'll need to mitigate this to ensure a good working environment.
You can eliminate issues or negativity, creating a positive working environment by building trust in the workplace. Any chance you get to break down existing barriers to establish interpersonal relationships, take it! Team building activities and after-work drinks are great ways to foster unison and teamwork.
Challenge #10: Lack of accountability
As a project manager, one of your most important tasks is to make sure your team is accountable, especially in their daily workloads. Accountability should be identified when it both is and isn't present – no need to always focus on a lack of accountability; highlight the team members who have it to promote positivity! Embracing accountability is a process that can be built into your workflow.
Keeping your project on time, on budget, and ensuring a great outcome
Project management is always a bigger task than it may initially seem. It's a skill that you need to master, and this can take time, patience, and perseverance. You need to constantly analyze setbacks, assess and learn from failures and implement everything you have learned from them to avoid future repeat problems.
Understanding the potential challenges and finding ways to proactively deal with them before you start your project positions you for better outcomes.