How to Make Your Ecommerce Store Seem More Professional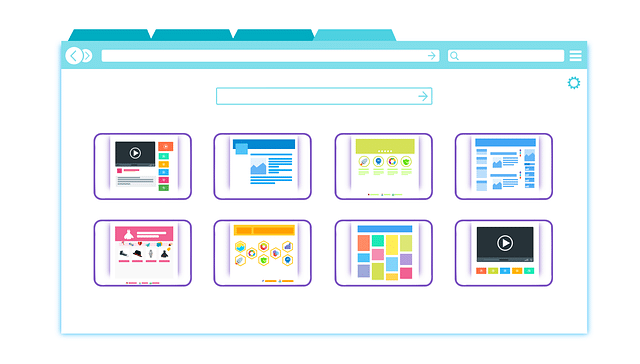 In the modern world, more and more people are doing their shopping online. This also means that there is a more significant opportunity for those entrepreneurs who are running online stores. At the same time, people are becoming more discerning about the online stores that they choose to shop on. If your e-commerce store does not look professional, people are more likely to look elsewhere. More often than not, they will simply go to one of the big players in the field, such as Amazon or eBay.
So, making your e-commerce store appear more professional and appealing is an important step that is certainly worth taking to grow your business as much as possible. If you are not really sure how to achieve this goal, here are a few ways of doing so.
Make Sure the Web Design is Professional
With such a vast array of web platforms and professional designers out there, there is really no excuse for having a sub-standard website. In fact, people can tell if a website does not look professional within a matter of seconds. So, it would help if you kept up with modern design trends and ensured that all of the important details are taken care of. This means that you do not want to find any broken internal links along the way. Another important aspect is to improve the site's overall navigation, ensuring that people can find what they are looking for with the minimum amount of effort.
Put a Human Face on Your Business
While your business operates online, it is still a good idea to put a human face on it. This helps to show people that their business is being handled by somebody in real life, which can really help to boost trust levels. You could also look into the possibility of getting Virtual Headquarters as a way of showing people that you have the scope to deal with all of their requests and their business. While a lot of people prefer speaking to customer service teams via live chat or email, having somebody on the other end of the phone if the client would like to call can also be enormously useful in boosting trust levels.
Ensure the Content is Well-Written
Not only is original, well-written content important from a search engine optimization point of view, but it can also play a huge role in boosting trust levels and keeping them high. If people look on a site that seems to have a huge quantity of content that has simply been copied and pasted from elsewhere or if it is littered with grammatical and spelling errors, this is not going to give the best overall impression of your site. Indeed, people may start to question whether or not you have taken the other aspects of your business seriously either.
Use Personalized Images and Videos
Aside from the actual written content, the other main aspect of a website is the imagery and videos that you upload. While stock imagery can play its part on a website, you should be careful about relying on it too heavily. Otherwise, you are in danger of creating a site that simply looks too much like a lot of the rest of them. Instead, you can make your site seem more professional by using personalized imagery and videos. Unless you have a highly creative member of the team on hand, it may even be worth hiring somebody who can do this professionally for you. This way, you know that you are going to end up with a high-quality finished product that you are proud to have on your website.
Get Your Branding Right
While you can have a website that looks excellent and has the appearance of being professionally created, there is always the possibility that the branding lets it down. So, you should take a serious approach to looking at everything from your logo to your color scheme to ensure that it represents your business in the best possible light. A strong brand helps to instill a level of trust. Conversely, a brand that does not look up to shape can easily make people suspicious and not as trusting as they otherwise would have been.
Ensure Load Times Are Sharp
People have quickly entered an age in which they are surrounded by high-speed internet. As such, they expect that when they visit a website, everything is going to load at a rapid rate. If this is not the case on your own site, it is important that you do something about it. There are plenty of tools out there that allow you to measure your page loading speed to seek out how you can make improvements along the way. Often, it is simply the case that you have tried to cram in too much onto your site. Sometimes, a clean and simple web design is the way forward rather than going for one that is 'all-singing' and 'all-dancing.' 
Add Security Certificates to Your Site
When people are putting their payment information online, they are seeking out some level of reassurance that it is not going to be lost or stolen. Therefore, it is certainly worth adding SSL certificates and other security credentials. When people read statements such as 'secure payment', this helps to automatically instill an extra sense of trust in them as they feel like the necessary steps have been taken to prevent their data from being stolen, which is an increasingly big concern in the modern world – and for a good reason.
When you create an eCommerce store, one of your primary concerns is to ensure that as many people as possible are going to use it. Making them feel comfortable and relaxed that their orders and payment information is safe can go a long way towards achieving this particular goal. These are just a few of the main steps that you can take to achieve this particular goal in a successful manner.