How To Make Your Ecommerce Site Conversion Friendly With Auditing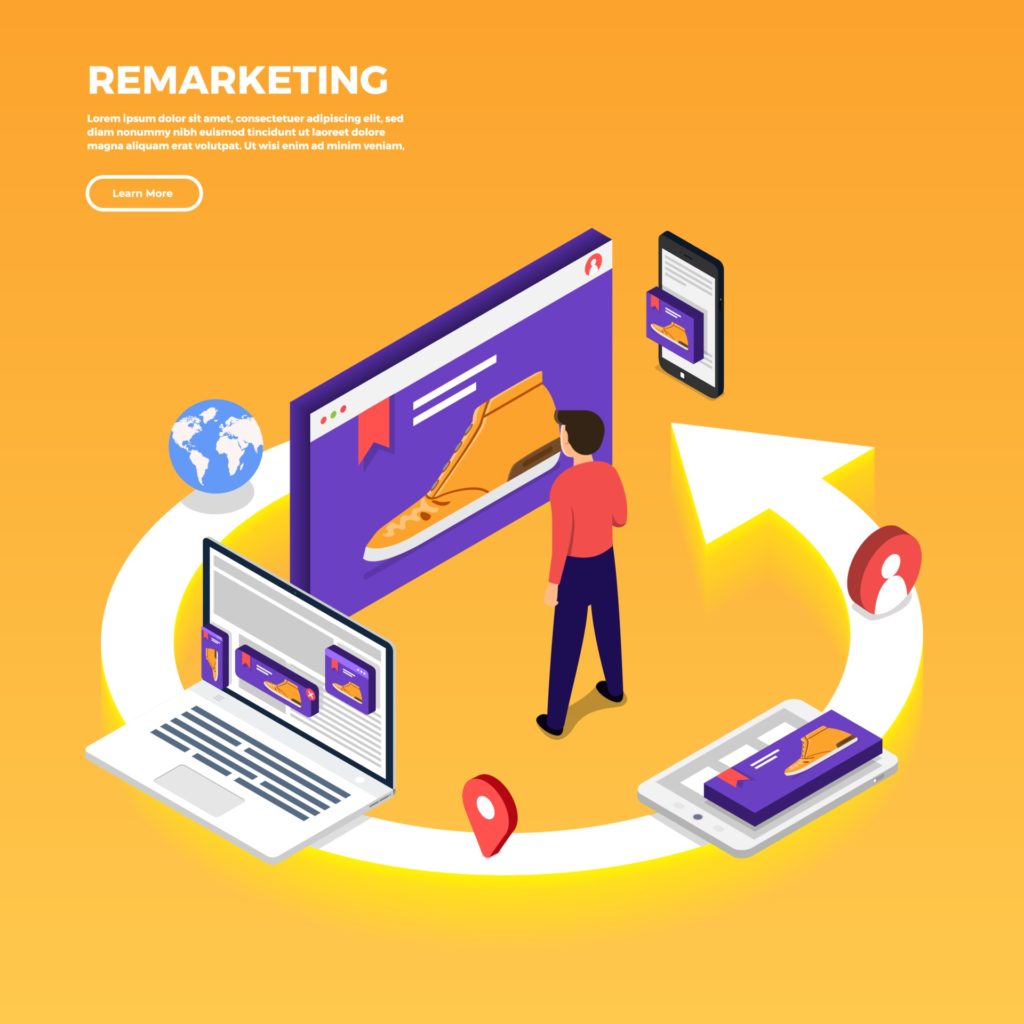 Ecommerce site conversion is what it is all about, and while a well-designed digital experience can contribute to higher sales, e-retail business owners should critique their storefront and optimize certain elements responsible for pushing the shoppers to move through the sales funnel.
That is where auditing an eCommerce store comes in handy as it provides insight into the strengths and weaknesses of your business.
The process typically includes reviewing your storefront performance, SEO, and site optimization to help you find potential problems and ways to improve your business. You can identify missed sales opportunities and make necessary improvements to beat the competition.
Change is inevitable…even in eCommerce
Moreover, if the pandemic has taught us anything, it is how rapidly the world changes. With the fast-paced life cycle of a product or modifying customer behaviors, eCommerce businesses need to manage the changes quickly.
A 2020 Capgemini survey found that 45% of consumers want more payment digital options and mobile-based and self-checkout systems.
Naturally, this has compelled eCommerce businesses to put a change management process in place to keep the workforce aligned and supportive of the strategy that deploying the new high-converting site elements demands.
Of course, upgrading the storefront can attract some resistance from the workforce especially if it has been like this for years or has brought success in the past. That is why educating them about the benefits of the new technology is important.
Target's digital transformation journey
Retail giant Target, for instance, created an all-in-one app experience by merging all its apps into one – the Target app. After this digital transformation, their customers could use the same app for shopping, in-app navigation, and accessing coupon codes and loyalty rewards.
Offering a cohesive customer experience helped Target drive 32% higher sales compared to the previous year. Managing that change and the resistance is crucial to the success of any eCommerce strategy.
Auditing a storefront can help businesses adapt to the change without hampering the day-to-day operations. It gives them a chance to test any new technologies or processes beforehand before the end customer does.
With a solid foundation in place, e-retail business owners can continue fetching footfall and driving higher sales in the long run.
A quick guide to eCommerce site auditing
To get insights into the areas of improvement in your eCommerce store, you must conduct a complete site audit. It includes several areas you must analyze for enhancements, such as Search Engine Optimization (SEO), the eCommerce platform, conversion rate analyses, and even UI/UX testing.
I. SEO
Successful eCommerce stores are optimized for both search engines and end customers. SEO improves the visibility of your products, which, in turn, helps you reach more people who may want to buy from you.
These customers can be converted into loyal patrons by attracting them through organic results on Google or other search engines. Besides the usual on-page (meta titles/descriptions and keyword placement) and off-page activities (business listings), you must focus on:
1. Handling expired or out-of-stock products
Depending upon the situation, you must have a strategy in place to redirect customers to alternative products. You could do so by developing specific landing pages for promoting these categories or adding CTA banners to all the site pages that fetch high traffic.
2. Managing new products
When launching new products, you must ensure it has proper SEO. You should take care of it all, from writing meta titles and descriptions to interlinking them with relevant pages.
Customers must be able to navigate through the eCommerce site easily and smoothly by properly linking the content or products. The relevant stuff is easy to find when browsing through the storefront.
3. Writing robust product copies
Put in some effort to write product descriptions. The focus should be on product usefulness and keyword optimization when drafting the copy. Be specific – mCention what the product is made up of (e.g., material) and list detailed measurements and dimensions.
4. Ensuring easy navigation
The users should be able to navigate through your eCommerce store easily. The best way is by linking products and interlinking different categories together.
5. Organizing products categorically
Organize related products alphabetically, chronologically, and geographically as that impacts the structure of your eCommerce site. Once the product and categories pages and the overall navigation system are indexed on Google, they add more entry points on the site to fetch traffic.
6. Adding high-quality images
Name your photos correctly so that web crawlers can understand what the image is showing and rank it accordingly. The file name should include the main keyword. Similarly, keep your site accessible to all customers, including the disabled, with alt-tags.
source
If your eCommerce storefront comprises image galleries, use your sitemap to get your media files noticed by Google.
Adding high-quality images to your eCommerce website will help it make a positive first impression. If a viewer cannot see the quality and consistency of your product images, they are unlikely to purchase it. The solution to the problem of poor image quality begins with your camera, and there are several features that this tool can use to determine whether or not your photos are of good quality. Photoshop and other similar editing programs help designers work more efficiently. Allow a professional product photo editing services to do the work for you if you are not skilled in this area." 
II. Platform
The success of your online business relies on the eCommerce platform you use. You must, therefore, analyze its efficiency during the eCommerce audit. Make sure it meets all your operational requirements.
The platform must offer scalability and flexibility to adjust to fluctuating business demands. The right platform is one that:
1. Offers robust User Experience (UX)
UX is one of the most critical factors in an eCommerce store as it ensures higher conversions. If a visitor lands on a product page but cannot understand much of it because of friction in navigation or layout, that means the experience as a user is bad.
Sites that have poor navigation and speed are likely to lose users. Thankfully, graphics, payment checkout systems, or even the storefront structure can be improved to boost your conversion rates and SEO.
2. Is fully mobile-optimized
As customers shop more while on the go, your eCommerce store must work seamlessly across all portable devices, including smartphones, tablets, and laptops.
Given 82% of US online shoppers purchase their mobile devices, do not forget to test your eCommerce site on mobile. Even when buying in-store, 33.6% of shoppers use mobile devices for price comparison.
Use Google's Mobile-Friendly Test to check whether the site content and graphics offer the same experience on mobile as they do on the desktop.
3. Banks on market trends with different functionalities
It is crucial to stay up-to-date with the latest trends in eCommerce. You can either take advantage of "multi-channel" buying or integrate social commerce to enhance customer experience. In addition, depending on the seasonality, you can advertise and offer competitive prices to convert such customers.
4. Lowers unnecessary expenses
Platform costs may impact the profitability of your eCommerce store. Therefore, you may consider switching to a cheaper alternative if needed.
5. Delivers lightning-fast site speed
To run your eCommerce store smoothly, you must understand the details of your products and sales metrics. You see, developing a flawless storefront is not easy, and even the most experienced developers can make mistakes.
Unfortunately, customers only prefer purchasing from smoothly working websites. They will quickly abandon their buying decision if the images on your eCommerce store do not load properly.
They do not spend time with brands that have slow-loading pages and difficult-to-navigate websites. Clunky and outdated eCommerce sites hardly stand a chance in this day and age.
Optimizing the loading time of your site is vital for SEO rankings and for delivering a fantastic user experience.
An average consumer would not wait for more than three seconds for a storefront to load before bouncing off. This negatively impacts the overall search-friendliness of the site.
Thankfully, this can be easily fixed. You can use standard tools such as SEMrush, Screaming Frog, Moz, and Ahrefs for an eCommerce website audit.
Even a one-second delay in loading time can reduce your conversion rate by 7%. Platform speed is critical for a business's success, and you should be optimizing it to attract rapid responses from customers.
6. Responsiveness and searchability
You must also ensure your website is responsive across different devices and browsers. Among other things, you must also have updated and grammatically correct content on your website.
Customers expect the easiest option to look for what they want to buy, so they prefer searching for products instead of browsing through all of them – whether on mobile or on the desktop. You must, therefore, provide good search functionality to make product search easier.
III. Conversion elements
Ecommerce stores often have conversion rates as low as 1.81%, but it is possible to improve these with well-thought-out and executed marketing efforts.
A general conversion rate for eCommerce websites lies between 2.8% and 6%. Increasing your site footfall increases your chances of driving higher conversions for your business offering. The standard conversion rate optimization factors are as follows:
1. Calls-To-Action (CTAs)
A well-designed CTA can improve conversion rates if planned well. Remember, your customers will access your eCommerce store through different devices, so you must optimize your CTA to improve conversion rates. The button should not be too small or large.
When it comes to the CTA copy, use action words and stir up emotions. Take your target audience to the land of promises. For example:
Back up with a number: "Buy Now & Get 50% off!"
Add adjectives: "Book Your Dream Holiday With Us!"
Leverage your USP: "Purchase Your Free Make-up Kit Today"
Play upon their FOMO: "Get Your Free 2022 Journal! Offer Stands Till Midnight"
When it comes to optimizing the CTA button design, be selective about your choice of colors. For instance, opt for yellow for catching attention or red for creating a sense of urgency.
2. Trust signals
When your eCommerce store's bounce rate and drop-offs are high, there can be multiple reasons for it, one of them being your site's credibility.
A survey found that 76% of respondents did not buy something from a storefront that featured unrecognizable security badges. The same research revealed that the most trusted badges were from McAfee, Verisign, PayPal, and TRUSTe.
Therefore, you can increase your chances of being trusted by providing "trust signals" that will help boost customer confidence in your offering.
3. Opt-in forms
The majority of sign-up forms have a disclaimer that says the customers are not being spammed. While this might seem necessary, the disclaimer might have the opposite effect on the visitor.
A study conducted by Content Verve showed that the word 'spam' on the opt-in form led to an 18% reduction in conversions simply because the word alone reminded people of spam and dissuaded them from signing up. Instead, say that you will protect their privacy.
You must always engage your customers through meaningful conversations. Asking unnecessary information or not offering a significant reward may lead to customer dissatisfaction.
4. Product categorization
The process of designing a site is complex, and developers may not have enough time to check how users can interact with the web pages thoroughly. They may also not be able to find any problems in navigation as well.
Therefore, user experience designers perform content audits to detect required changes in the store design. One of the downsides to eCommerce is that it can be difficult for shoppers.
With so many options, they might end up with something they do not need or may even bounce off the website. Ensure you list only high-quality products and categorize them well to make shopping at your online store a hassle-free experience.
Shared below is The Gourmet's web design concept, which showcases a series of animated interactions. As you can see, the site visitor easily moves through the website, choosing different categories and products.
5. Onboarding
User onboarding is an essential part of the eCommerce process. It can help you retain your users and increase conversion rates, but you must first put customers at ease.
There are many ways to reduce friction when onboarding new shoppers instead of overwhelming them with an unfamiliar interface. You must provide the links to your explainer videos, tutorials, or walkthroughs to simplify the process.
6. Checkout
One of the most critical aspects of building a user-friendly website is making sure that you have an easy system for checkout. Customers may get frustrated when trying to buy something on your site, and they have to struggle to complete a tedious checkout process.
Remember, most cart abandonments happen due to a complicated checkout process. According to FreshRelevance, 56.82% of potential customers abandon carts when they come across hidden shipping charges or taxes while checking out.
Therefore, you must ensure the checkout process is as smooth (and short) as possible to improve conversion rates.
Also, if you can offer free shipping or provide coupon codes to eliminate shipping costs do so. Consumers are 30% more inclined to spend if free shipping is included.
IV. Content
A content audit is a great way to identify sections on your website that should be improved to generate more traffic and increase sales. A crucial requirement would be to identify your company's valuable assets, for instance, logo design or other forms of branding.
Besides, a content audit helps you market your store better and avoid plagiarism or copyright issues. Here is what you should focus on in a content audit:
1. Click-Through-Rates (CTRs)
Increasing your click-through rate will improve conversion rates. The reason is that improving content on product pages, category pages, and other website areas helps you get more traffic from search engines. It gets you higher rankings for the targeted keywords.
2. Marketing
Content is a great way to reach your audience and keep them engaged. It can help you identify trending topics and create exciting content for your audience. It is vital to publish good quality keyword-optimized content to attract more visitors to your website.
A well-designed website with helpful information will ensure customers access products they need in just a few clicks. Providing better filters helps improve conversion rates.
Reengaging customers after cart abandonment helps you regain lost sales. You can add options like pop-ups, email notifiers, or alternate product recommendations to reduce cart abandonment rates.
Research shows that 96% of consumers believe a high standard of customer service is a driving factor in their loyalty towards a brand. Keeping up with the new eCommerce trends such as chatbots, voice and image search is essential to offer better customer support.
3. SEO
You cannot underestimate the importance of content in the SEO of your eCommerce store. It is vital to have high-quality, relevant information on all pages for search engines and customers alike. It improves the searchability of your product pages while also ensuring customers get the option to buy what they are looking for.
Over to you
An eCommerce site audit is necessary to improve the performance of your website and grow your eCommerce business. By fixing any issues found in this process, not only will the quality of your offerings increase, but also you will improve your customer satisfaction ratings. Plus, an improved eCommerce website promises higher sales.
Author Bio
Tim Ferguson is a writer and editor of Marketing Digest. He enjoys writing about SEO, content marketing, online reputation management, social media, AI, and Big Data. When he is not writing and editing for Marketing Digest, he spends time on learning more about content marketing and getting better at it.