How to Integrate Your Email Marketing Strategy With Your Content Strategy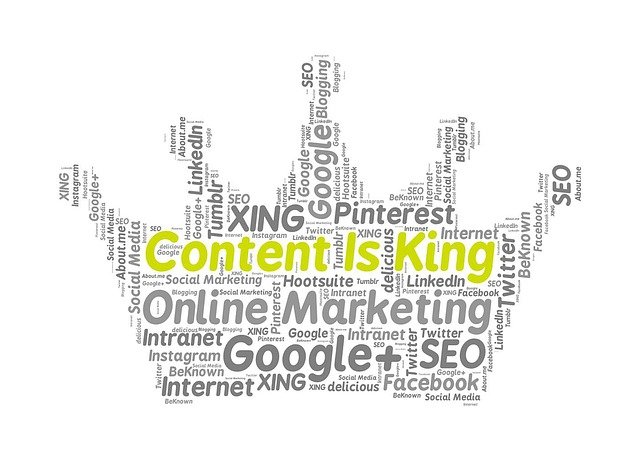 You might think of content marketing and email marketing as two different legs of your overall marketing plan. 
To an extent, that is true. Each comes with its own strategies and SMART goals. However, there are areas in which your email marketing plan and content marketing strategy intersect. Refining and optimizing one will improve upon the other.
Here are three ways that email marketing efforts and content strategy coincide, and how you can capitalize on that to create more consistent messaging across platforms.
Write Emails with Your Target Audience in Mind
Whether it's email marketing, content marketing, social media marketing, revenue marketing, or any kind of promotional outreach, it's vital that you keep your target audience in mind.
Since content creation is a huge part of email marketing, it's important that you apply the demographic studies typically done when trying to create content as part of your email strategy.
You should have a series of buyer personas created that will give you an in depth look at the various segments of your audience. These personas can tell you everything about the people who buy from you, including their age, gender, interests, occupation, and problems.
When you design content, whether it's a piece of email marketing material or a blog that is to be featured on your website, you have to do so while considering that target audience and their problems.
Everything that you put out should address a major problem that impacts a segment of your audience, while also offering solutions.
If you serve a broad audience, it's important to know what buyer persona you're marketing to with each campaign. If it's a younger crowd that statistically enjoys video content, then animation videos on blogs and embedded video links in your emails make sense. If it's an older market that wants all facts and no frills, then you'll want to create a simple and to the point text-based email. If creating email content seems like a tricky task, you can always hire expert copywriters who can tailor the content based on your buyer personas.
It helps to have templates ready that are assigned to various buyer personas. These templates would ensure that communications are always tailored to a recipient and their specific preferences.
The above example comes from reply.io, and it's a great starter template to build from. You should have a number of these saved in a Google Docs folder, at least one for every buyer persona. This will allow you to craft content that speaks directly to the intended audience.
You also want to speak to your audience in their native language. If you have a bilingual market, you should always strive to communicate in a customer's first language. So, if you have a large Spanish-speaking buyer persona, you're going to have to make sure that your Spanish writing is top notch. Speaking a language and writing in it are two very different things, so you might have to look for professional help in order to craft the perfect email content in other languages.
Include Blog Snippets in Your Emails
Your email content could connect with your blog content. It's actually a lot easier than it sounds.
Consider creating an email newsletter that launches either bi-weekly or monthly. In that newsletter, aside from pushing whatever promotions you're currently running, you can also include a compilation of your blog articles from the previous month.
Just one problem, the average minimum word count for SEO success is 1,000+ words, according to Loganix, with page one ranking content typically pushing 1,890 words. Obviously, you're not going to toss up four blog articles at almost 2,000 words each in one email.
Instead, you can layout the newsletter like one might on the front page of a newspaper. Include the introduction and a section or two, then cut the content off with a link saying something like "Read More," which connects to the actual blog article on your website.
What you've done here is provide a service to your audience by giving them access to articles that directly address their pain points in the marketing stages of your value chain. You've also created multiple pathways from your email marketing efforts to your website.
Just make sure that when someone clicks along, they find your blog in perfect working order. That means you should double check every link to ensure that it works. It also means that the layout and organization of your blog should be top notch.
Since people will likely click around on your blog, it's important that it be organized in a way that is easy to understand. The image above comes from the Savvy Sleeper's blog, and shows off their content library. All articles pertaining to sleep health can be found on that page, broken down into easy to follow sections.
You're opening the door to your website with the email content. Then, once the reader has moved along to the site itself, your layout, organization, and user experience should be welcoming, easy to understand, and informative.
Consistent Branding
If you're going to be pushing people from your email messages to your website content, there's one thing that you need to keep in mind.
Brand consistency.
The transition from email message to web content should be seamless, and appear as though it all came from the same source.
That means your logos have to be on point and consistent, and you shouldn't have old or outdated logos in your email template. If your customers click along to your website and suddenly they see an entirely different logo, it's jarring and they might navigate away in their confusion.
Your color scheme also has to be flawlessly consistent. Meaning, if your email is laid out with a black background, white text, and yellow accents, the pages that connect to that email should use the same colors. The transition is then easier and the web page feels like a natural extension of the content they were just reading in the email.
The above image, from LFA Capsule fillers, has a very distinct color scheme. The greys, whites and blues create a unique brand dynamic.
But imagine if the email that brought you to this page was purple and pink with a completely different logo. You'd at first assume that you were either lured to this page under false pretenses, or you followed the wrong link.
Branding, though, is more than just logos and color schemes. The copy from both your email and website should read as though they were written by the same person (even if they weren't). That's called your brand voice.
Every bit of content that you put out, whether it's an email, a blog article, or the copy on your homepage all has to speak in that same voice. It helps to create a company wide style guide, so that anyone working on your content strategy and email marketing can pull from the same resource to create a consistent voice.
In Conclusion
Email marketing and content strategy are closely linked. By understanding the areas in which email marketing and content marketing come into contact with one another, you can better use both of these marketing strategies to feed one another and put out consistent branding.
Author Bio
Ray Hein is the CEO and founder of Propel, a cloud-based product success platform. He is a SaaS veteran with 20+ years of PLM, development and product launch experience in both hardware and enterprise software organizations. Ray has held multiple executive positions at companies such as Agile Software, Apttus, Vendavo and Centric Software.