How To Improve Your Conversion Rate With Better Content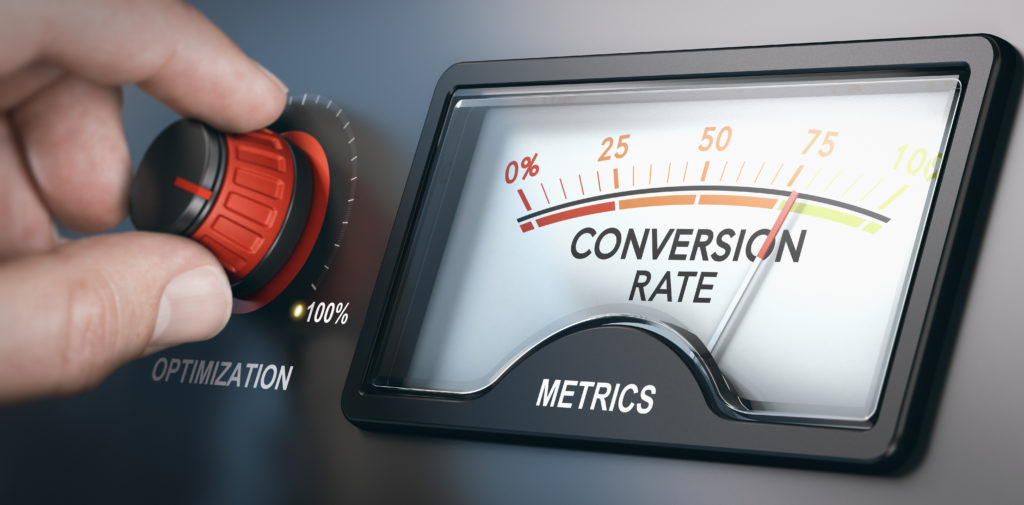 Your website's content is said to be more than just about writing per se. In the digital age, outstanding content is also a part of effective marketing. This is what gets you to stand out from the rest and have more traffic coming to your site; eventually increasing your business' profits.
To be competitive, it's not just enough to have content that's sufficient. You need to have content that sets itself apart from the bunch. You can always improve on your content for its reach to become wider. This, therefore, may help attract more potential customers to your site. Given that there's a number of content writing software to improve your SEO available that you can also use for this purpose, reaching this goal has been made a lot easier.
If you're interested in improving your current content, here are some ways to make them better that may eventually lead to an increased conversion rate as well. According to UK Web Host Review, in order for conversion rates to increase you need to consider switching web hosts so that your site can load the recommended loading speed of 3 seconds as suggested by Google. They also have a handy comparison guide to compare the loading times of each host using real test sites for transparency. 
1. Use Emotion To Motivate
Your content should show a sense of purpose. Rather than dictate or simply state facts, you can switch things up a bit to inject a hint of emotion in your content. Your goal should be to encourage your readers to have that desire to purchase your product and avail of your services. If you're not selling anything, then create that passion in them to go through your content's whole entirety and read even more.
Give your website visitors that reason to believe that you're worth spending their money on and putting their time in to go through all that you have to say. When you put in an emotional perspective, you're increasing the likelihood of making your content go viral.
2. Publish A Killer Headline
When it comes to making your content stand out, your headline is considered everything. Because it's the very first thing your readers notice before even going through the whole text, it's important that your content title makes a statement. This is that fine line that can make the difference between whether or not the reader is going to keep reading or will halt and move on to the next webpage.
With that in mind, here are some of the characteristics of a strong headline:
It indicates specificity, which means that the first word starts with a 'The' or 'This';
The recommended average length ranges from five to ten words, or the sweet spot average of seven words;
The headline answering a question can be helpful too. This can be done by starting with 'Who', 'What', 'Why', and 'How';
Factual headlines are considered strong, as there are numbers in them; and
Keywords should be strategically used in every headline, which you can do with the help of many tools, one of which is SEO Scout's keyword rank checker.
3. Don't Forget The Visuals
In creating your content, don't assume that everyone likes to read through long texts. There are many Internet visitors who are believed to prefer images, infographics, and even videos. To cater to them, also present visuals to switch things up once in a while. If not, then you're simply going to bore your audience out.
Your goal here isn't just to have visitors that stay. But you want to convince them even more to buy something or to support your service. You can only do this by attracting a wider market including those who don't like to read text.
Adding visuals also come in very handy when your content is serious and long. You need to break these larger chunks of text into smaller ones by putting videos in between. When you do this technique, your website becomes easier to follow through.
4. Create A Sense Of Urgency
Alluding to a sense of urgency may lead your customers and site visitors to act immediately on a situation that's presented to them. This means that your readers may only have a short time to hesitate and may believe in what you have to say right away. This can be very helpful such that they do end up closing a deal or making a purchase before leaving your website.
For example, you're writing about a new product release. Create that sense of urgency to encourage buyers by offering a ten-dollar off coupon for the first fifty buyers. This will significantly increase your conversions by driving that air of excitement purchasers have.
Apart from creating this urgency on the body of the content, you can become even more effective when you do this in your headlines. To wit, here are some helpful samples:
'Stop Making These 10 Parenting Mistakes Now!';
'Before It Closes: Here Are The Best Clearance Deals For This Season';
'The 25 Strategies To Make Your In-Laws Change Their Mind About You, Today';
5. Keep Things Simple And Clear
Even if you're a seasoned writer, copywriter, or perhaps an authority in your field, this doesn't mean that you should post content using highly technical terms. As much as you can, keep things simple and easy to read. You need to make your content accessible to a wider audience, by ensuring that more people can understand what you're trying to say.
This isn't a competition of who gets to use the most technical terms. Rather, it's a competition in a market share by increasing the conversion rate of your website, vis-a-vis the competition.
Conclusion
With these tips, now you can start working on increasing your conversion rate. Of course, not all of them are going to work all at once. It's up to you to do trial-and-error to see which works for your content.
More importantly, if you feel you don't have the confidence to do these all by yourself, don't be too hard on yourself. To ensure that maximum efficiency and accuracy are achieved, you can always leave this job for the experts to accomplish. What's most important is you don't delay the remedy, so you can see your conversion rates immediately rise.