Autoresponders: How to get the most of out it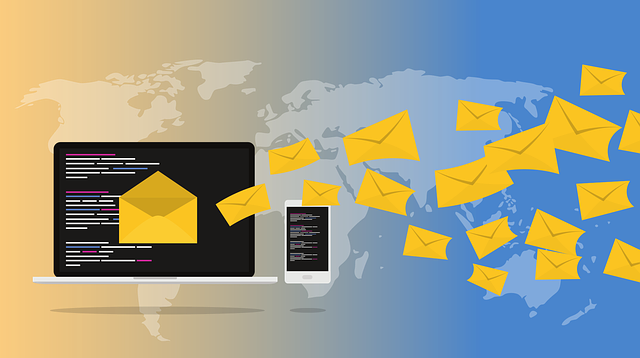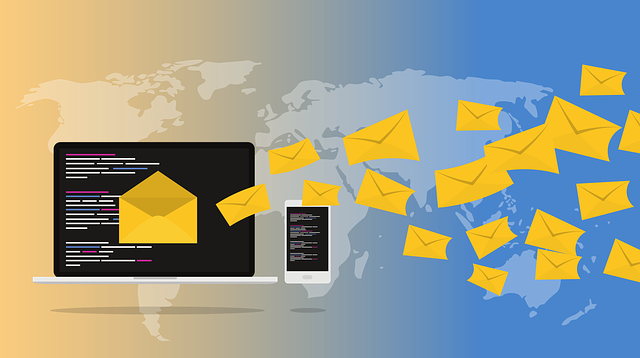 Autoresponders are a cool way to reach back out to your customers for potential resale opportunities.
It is one of my favorite features of the CoreCommerce platform. Below I will talk about what they are, and how to use them. Enjoy!
What is an autoresponder?
An autoresponder is an automated email that is sent out on a specific timer, based on a situation that triggers it to send the email.
CoreCommerce uses autoresponders for Marketing purposes to re-market to customers post orders.
What are examples of autoresponders?
So most autoresponders are going to give someone a "gift" of some kind to come back and re-orders. To entice them to return and order more, or order something else. Some examples of autoresponders I've seen are:
"Thank you for your order! Here is a coupon that gives 10% off your next order!"
"We saw you ordered XYZ. Here are some other items we recommend…"
"Come back and buy XYZ again and get 10% off with this code: 10OFF"
Where do I enable an autoresponder?
To view the list of AutoResponders and Create one, login to your CoreCommerce Admin (if you do not have one click HERE to create a free trial!) go to Marketing > Order AutoResponders.
How to Setup Autoresponders
Below I will now walk you through the steps it takes to get an autoresponder up and running. It is very simple to setup and can have outstanding benefits.
Step 1: Create the AutoResponder Itself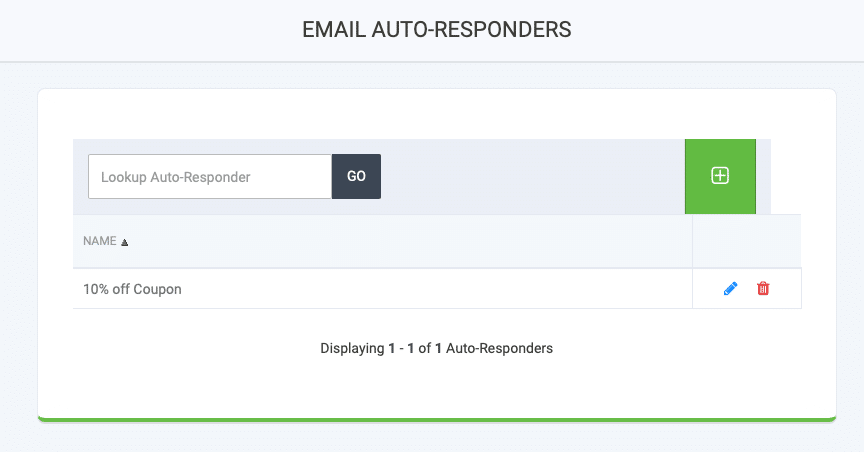 From here you would add a new autoresponder, and fill out the following fields: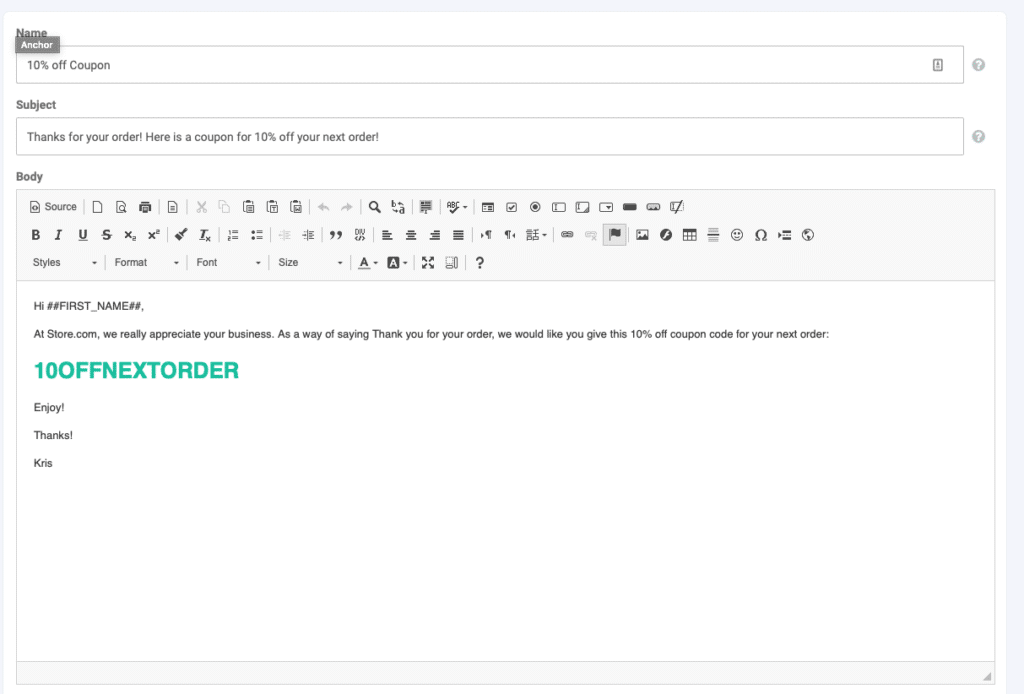 Name: The name/title of the AutoResponder.
Subject: The subject of the email it will send to the appropriate customer.
Body: The contents of the email you want the customer to receive.
At the bottom, you can choose whether you want this email to send out to ALL customers on each order, or if you want to assign it to specific items in your store so it can be more targeted.
Step 2: Assign the AutoResponder to 1 or more Products in your store
Once you have created the AutoResponder, the next step would be to assign it to a product. If its not setup to send to every order, you would now go edit a product you wish for this autoresponder to work with, and assign it.
You would do this by going to Inventory > Manage Inventory > Edit Product > Advanced > AutoResponders.
You can begin to type into a field and it will autosuggest the right autoresponder as shown below.
In the example above, I entered "10% off Coupon" and it auto suggested it, and then I saved the product.
Once this is all setup, the next step is to make sure the Coupon or Marketing you may mention in your autoresponder is created.
If you are just thanking a customer for an order, and not offering some sort of Coupon Code to them, then you do not need to do this step. But if you are offering a coupon, as I am in this example, Ill need to make sure the Coupon exists. Here is a screenshot of the coupon in my store Admin: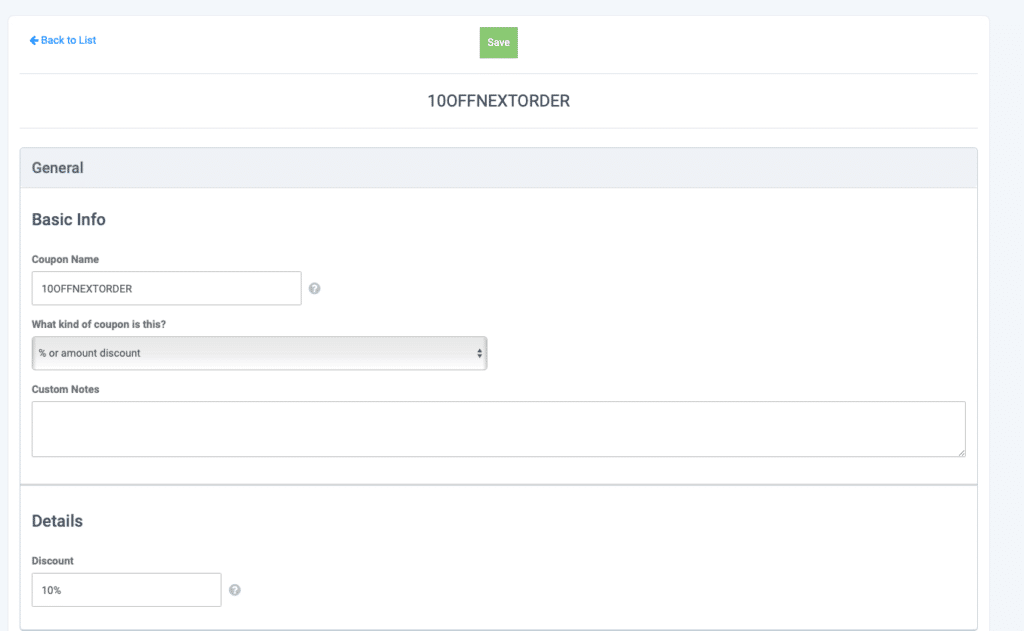 Once the AutoResponder is setup, its assigned to 1 or more products (or all items if you want it to be), and you have created any marketing details you need to align with the email itself, its now time to use it.
Once a customer places an order for an assigned product, they will get a separate email (in addition to their email receipt) that looks similar to the one below.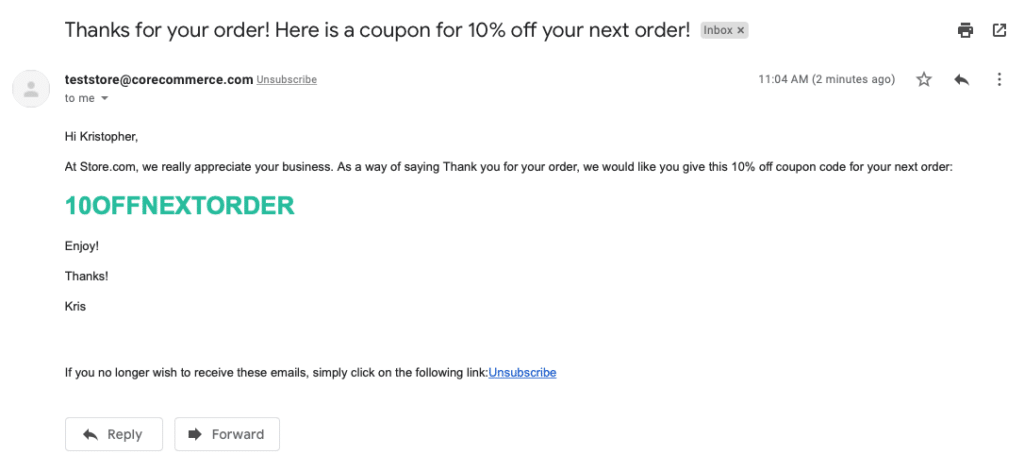 Notice the Subject is what I assigned it to be, and the content was the exact content I created inside the autoresponder. And since it offers a coupon, I made a coupon code called "10OFFNEXTORDER" that actually works so they can use it themselves next time they come in and order.
You can also use expiration dates and other sales techniques with coupons to entice the customer to come back sooner than later.
Summary
AutoResponders can help remarket to your customers by sending direct emails to them with discounts, thank you, or reminders about specific items, events, or discounts.