How to Get It Right with Social Media Marketing
One thing is clear. If you are not on social media, your business is missing out on a huge chunk of its target audience. The world revolves around social media. People are always on social media to get updates on what's happening in the universe, engage and interact with friends, shop for their favorite products, research various businesses, leave reviews (positive or negative) for various businesses to mention but a few.
Whether you are a startup or a full-fledged established business, social media marketing when done right can catapult your business to greater heights. But what are some of the dos and don'ts of social media marketing? How can you leverage social media to attain a competitive edge? Well, if you find yourself at crossroads, this article is specially written for you. Without further ado, let's look at some of the dos of social media marketing.
1. Ensure You Have a Completely Optimized Profile
Believe it or not, a lot of brands out there have scanty information on their social media profiles. Part of savvy marketing is ensuring that your business's social media profile has all the information that a potential customer might be looking for and is properly optimized for SEO. A completed and properly updated social media profile makes it possible for clients to find you when they look you up on search engines results pages (SERPs).
2. Create Qualitative, Unique, and Engaging Content
The content you post on your social media accounts should be well thought out, genuine, well researched, unique, appealing, and able to generate discussions among your audience. You want to post content that adds value and helps your existing and potential customers make better and more informed decisions.
The truth of the matter is, your potential customers are exposed to so much fluff on social media. The better content you have on your social media accounts, the greater your chances of attracting converting customers.
3. Form Relationships Through Interactions
Creating unique, engaging, and qualitative content on your social media accounts is not an end in itself. You need to be present and ensure that you interact with your customers. Any queries about your product or service that go unanswered create a bad image of your customer relationships.
It's not enough to automate content. Engage and interact with your customers. Quick responses, professionalism in how you handle your client's feedback or complaints serve to create long-lasting relationships with your customers. What's more? You are more likely to get referrals, increase sales, and achieve a competitive edge.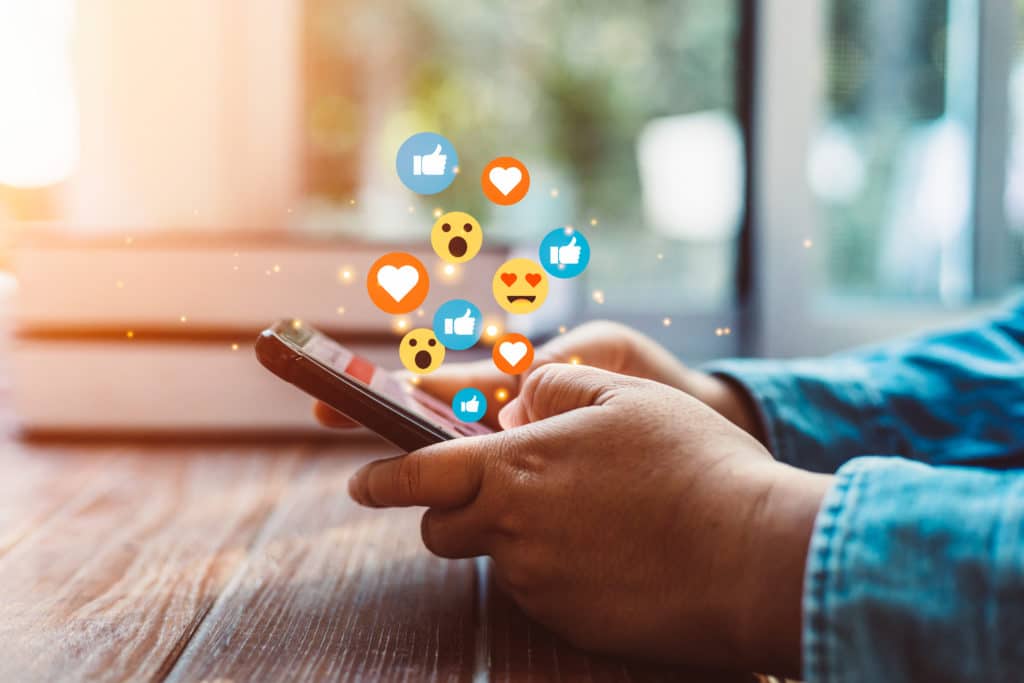 4. Mix Up Things on Various Social Media Accounts
The strategy that works on one social media platform – say Facebook, won't work on another social media platform such as Twitter or LinkedIn. Understanding the behavior or characteristics of your audience in a given social media platform helps to drive engagement and tweak your social media marketing strategy to meet and exceed their expectations.
For instance, if you are looking to use polls to drive engagements, Twitter would be the perfect platform. However, if you are looking to post long-form content, Facebook will be more attractive as it doesn't have character limits like Twitter. The key is to mix things up and have different strategies for various social media platforms.
That being said, it's also imperative that you avoid several pitfalls when it comes to social media marketing. Some of the don'ts include:
Don't rely too much on automation. Interaction and engagement play an integral role in your business's success.
Sharing content with your audience without proper research. You come across as not being serious.
Overusing hashtags. You might want to reach a wider audience and in your excitement overuse hashtags. This is counterproductive. Not every hashtag is relevant or serves to bring prospective customers to your business.
In a nutshell, getting it right with social media marketing requires that you employ various potent strategies. If you find this a bit challenging, wild is always ready to help you get it right and catapult your business to greater heights.