How to Get Into E-Commerce as a Student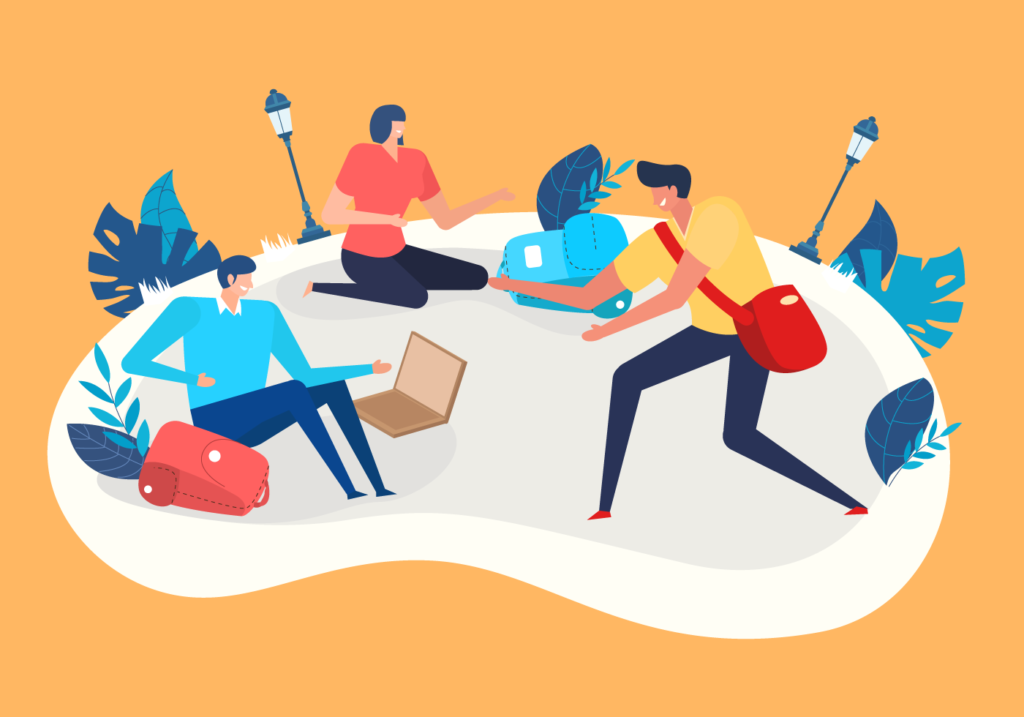 Do you wish you could have your own business and earn money as a student? Of course, many young people think about financial independence even before graduating and starting a career. It has become easier to fulfill this goal in the world of modern technologies and opportunities. Regardless of the pressure and overwhelming amount of homework that learners receive in college, many find ways to combine their studies and work. If you are a college student and find it hard to juggle all the responsibilities you get in your educational institution, read the reviews of the best essay writing services to choose the most suitable one and cope with your difficulties. Thus, you may become one step closer to your dream and start an ecommerce business.
Best Ecommerce Business Ideas for Students
Suppose you decide that the time has come and you are ready to delve into the world of business to gain success. As a current student, you may experience the turmoil of things that can make you confused and disappointed at the beginning of your journey. However, starting an e-commerce company while being currently a student can be rewarding if you follow simple tips on how to manage it without taking risks. Fortunately, the financial costs to start and run it are low, so you don't have to be intimidated by the idea of creating such an additional profit for your financial situation.
Find a good product to sell
Everything starts with a good product or service you want to offer people. Don't hurry up in this matter, as it will serve you as a foundation to a successful business. Do research that would enable you to understand what people need at this time, what is in trend and has the most popularity. Thus, you will be able to find the niche to deal in to satisfy both your and the customers' needs. Make sure your niche is in demand. However, it doesn't exclude the competitors on the way, which you will later learn how to interact with. It's highly recommended to work with a product you truly care about and know well, as it will guarantee you the successful implementation of your goals. Moreover, if you connect the goods or services to your hobby and free time, you will be twice as satisfied with what you do and devote your time to this activity with more gratitude.
Find the right suppliers
After you find a good quality product, the next essential aspect to consider is the supply. Some young people who have just begun to deal with e-commerce face such cases when a product ordered in June comes at the end of July. The worst-case scenario is when it takes several months to come. To prevent this from happening you have to find a good supplier to provide you with in-time delivery of goods and make your cooperation reliable. Using Google can be one of the methods to find the right service. Prepare the list of questions to ask the potential supplier. It may include such concerns as safety, having a license, and providing evidence of liability insurance.
In case you are loaded with homework that must be due very soon, and it prevents you from handling business questions, you can use the writing service's help to manage all the tasks as quickly as possible. Learning about papersowl will help you make the right decision concerning a particular company.
Create a website
Various specialized platforms can help you build an efficient website for your product promotion. Whatever method or resource you would use will enable you to pave the way to a successful online business. It will gradually grow and develop while supporting the content you would post on your site and using new approaches to use the best e-commerce solution prices in the market. It would be better if you combined several digital marketing strategies to get the most traffic to your website. Make sure you learn enough about this topic to be able to utilize all possibilities that are available on the Internet. If you need more time to dive into this issue deeply, study the best essay writing services on reddit 2022 to help you with your homework. Thus, you can apply all your efforts in achieving the most crucial goal you have set for yourself at this time. And getting into e-commerce as a student won't seem problematic anymore.
Start promoting
And the final stage which will provide you with the long-awaited results is the promotion of your product. The most reasonable time for maintaining this action is after your website is done. It is highly recommended to do SEO and PPC advertisements to get more organic and paid traffic to your website. The next stage to a successful promotion is finding some influencers or affiliate partners who would help you promote your products for a commission. And last but not least, creating social media accounts will enhance your results and make it closer to your goal to promote a product even more.