How To Frame Realistic Expectations From Your Digital Marketing Strategies?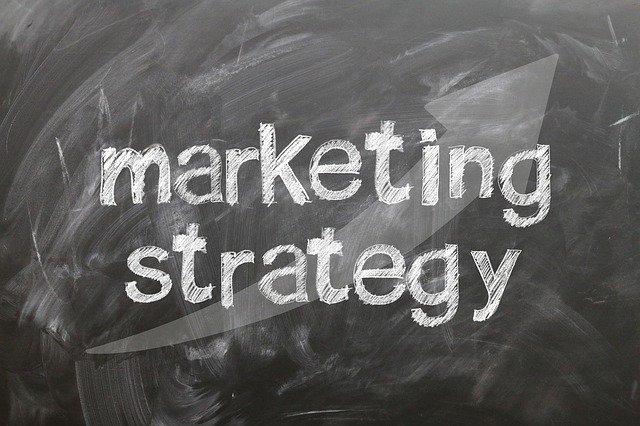 In the last few years, debates and questions around digital marketing have steered away from whether you should to how can my business get the best results?
In other words, no business, whatever its size or scale, has double thoughts on the benefits of digital marketing. What they discuss is how much investment would be required and what can they expect in terms of the results.
Setting online expectations for a business is something that deserves more attention and emphasis. This is particularly true of small businesses that set unrealistic expectations from online marketing.
With so many different updates, technologies, and changes in algorithms coming up nearly every other week, a lot can go wrong between what you expect and what the ultimate result turns out to be.
In this article, we will try to help businesses set realistic expectations from their digital marketing investments and strategies.
Four Online Platforms and Marketing Mediums and how to set Realistic Expectations
In this section, we will list down the major four areas of digital marketing and how brands should set expectations in terms of returns-
Email Marketing Strategies-
Most businesses are in the habit of maintaining client and customer databases. By working with a specialized agency, high-performance email marketing campaigns can be run effectively. This is one of the core ways of connecting with your clients and passing on crucial sales-related information to them.
A brand can expect to see almost immediate returns from well-structured email marketing campaigns. As soon as you start sending emails, you can expect queries and sales. However, if you have to dig into your database to collate the email ids and require filtering, then this might take a couple of months.
Social Media Strategies-
Most brands realize the fruits of a well-optimized and engaging social media strategy. It can help a brand boost awareness, improve engagement rates as well as contribute to sales. With a clear emphasis on posting the best types and forms of content, brands can hope to reap real and tangible benefits from their social media strategies.
However, brands need to realize that they cannot expect immediate returns from social media strategies. With so much competition and a new emphasis on paid promotions, social media platforms have severely restricted organic reach. This is why the need to build a following/community can take anywhere from three to six months.
Search Engine Optimization Strategies-
SEO continues to be one of the most preferred ways of building natural and stable online performance. It helps a brand build credibility and performance on platforms like Google and Bing. SEO helps rank sites for their keywords higher on the SERPs. The higher you rank; the more are the chances to earn clicks and generate queries and sales for the brand.
SEO is not a digital marketing strategy that will yield immediate results. You can expect a fair amount of time to get your SEO strategies to start showing results. Working around so many optimizations means you end up investing a minimum of four to six months before you start seeing organic traffic, ranking keywords, and sales.
Pay-Per-Click Advertising Strategies-
Many brands in the past few months have realized the benefits that come with PPC campaigns and strategies. PPC campaigns are run on search engines where brands pay them to show their websites at the topmost positions on search results. This means that when you are placed right at the top, you can expect the highest number of clicks, sales, and awareness.
In terms of expectations, PPC campaigns result in almost immediate benefits for a brand. As soon as your ad is live, people will start clicking on the same, and you will get instant traffic, sales, and awareness. However, as soon as you stop the campaign or your budget gets exhausted, the clicks will end, and search engines will stop showing your website at the top.
Factors that decide on the ROIs you should expect from Digital Marketing
In this section, we will try to list down some of the major factors that play a critical role in determining the returns you can expect from your digital marketing investments.
The Credibility and Experience of the Digital Marketing Agency– The first and probably the most important factor that decides your ROIs is who you are working with. If you are working with a leading name like Digitrio, you can expect great returns on your email marketing, social media, SEO, and PPC campaigns.
The Amount of Investment (Monetary) you are willing to make– Unlike yesteryears, when financial investments in digital marketing were low because of less competition, in recent years, they have shot up. One area that you need to invest in as a brand is the best content creation. Videos, articles, and blog posts deserve to be of the highest quality.
The Time Frame it takes for a Strategy to start showing Results– Your digital agency will give you a tentative time frame before they start showing results. As a brand, you need to understand that digital success is dependent on sustained efforts and investments. You should be prepared to go all out for six months for the best results.
The Innovative and Unique Personality you bring to Audiences– Every brand wants to woo its customers. This is why there should not be any hesitation in pursuing strategies that are out-of-the-box. Going 'viral' is something that can catapult a brand to the top of the food chain as far as its industry niche is concerned.
All the four factors mentioned above can help in determining the kind of returns that your digital marketing efforts can result in. This will help you understand how to set the expectations accordingly.
The Bottom Line
A business needs to set a timeline and set realistic goals as far as what they are aiming for. For example, if you want to achieve sales, you cannot start straightway by expecting it in the first two months. You need to build awareness around your brand followed by credibility building.
Put yourself fin the shoes of your customers. Would you pay a couple of hundred dollars for the products of a brand that does not have great credibility? No, you will not.
What we are trying to say is that success in the field of digital marketing requires a step-by-step approach. The more you go on with completing the steps, the better should be the returns from all your digital marketing efforts.