How To Effectively Build a Control System for Employees' Remote Work?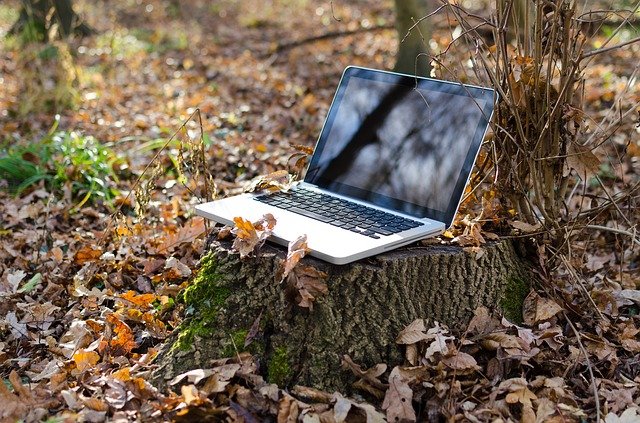 In 2020, 62% of Americans worked from home, and the number will increase in 2021 because of the Covid-19 pandemic. Lots of companies have already reported that they decided to switch to permanent remote work – for example, Facebook, Twitter, Square, and others. For companies, on the one hand, this means reducing office maintenance costs. Still, on the other hand, management is often worried about how to control workers remotely. Here is a list of 28 Captivating UK Remote Work Statistics for 2021.
How Can Work From Home Be Effective?
There are actually two types of employees: those who believe that it is impossible to stay productive when working from home and those who love working in their slippers and can complete all tasks much faster than than working from the office. What do studies say about this? According to FlexJobs, 76% of the surveyed employees believe they're much more productive when working from home because of fewer breaks and a less distracting environment.
Plus, remote employees work longer hours but feel better. According to Owl Labs' 2019 State of Remote Work report, the majority of the surveyed workers said they worked more than the usual 40 hours per week. Moreover, those who have office jobs stay longer only when their bosses have insisted, while remote employees simply work more because they enjoy what they do.
So, yes, remote work can be productive for your employees, but only if you know how to manage them remotely.
8 Tips For Managing Employees In Remote Mode
While remote work is getting more and more common in many enterprises, there is a problem: many CEOs and managers who have previously worked only from the office have no clue of how to manage their colleagues remotely.
Remote work really differs from office full-time jobs, including the ways to monitor productivity for remote team. Here are some tips that can help you better manage your remote workers.
1. Set tasks clearly and assign them early
At the office, you might get used to dozens of small tasks assigned throughout the day. If your team works from home now, it is much more convenient and productive when each employee gets all assignments for the day already in the morning so he or she can start doing them right away.
2. Stay organized yet flexible
One of the main advantages of working remotely is the ability to perform tasks without being tied to specific working hours. It is what many employees like the most in their remote jobs. Allow flexible hours in your company. After all, the main criterion here is to get tasks completed. Use a task manager, such as Basecamp to Trello, to keep track of your employees' assignments without having to clarify them in chains of emails.
3. Make meetings shorter
Any remote employee will agree that meetings are very time-consuming. If possible, reduce the number of calls and meetings. Instead of long Zoom meetings with all departments, make short calls when needed. You may skip usual morning meetings, as employees will start their working day at different times.
4. Keep track of your teammates' progress
Set clear objectives, milestones, and performance goals so others will have a detailed schedule and be able to indicate the progress of each task. You will be able to keep track of the workflow and not worry about whether the task is actually being done. In addition, tracking processes using a task management program will reduce the number of calls and Zoom meetings. And remember: if you don't see a person sitting in the office in front of his/her computer, it does not mean that the work is not being done.
5. Improve communication
Managers should always stay in touch with their team and remind them of deadlines, work-related challenges, available resources, and other issues.
Also, people are social creatures, and we all need to communicate. We are used to meeting for small talk with a cup of tea in the office breakroom, but now each team has its own chats in messenger programs. Choose multiple channels of communication – for example, email for formal requests, Slack for informal communication within your team, and Microsoft Teams for an ongoing work discussion. Do not mix communication channels to avoid confusion.
6. Find balance in employee management
Do not update the status of each task in the chat every 5 minutes but also prevent radio silence for the whole day. It is best to ask colleagues how they want to be monitored remotely. Each person needs a specific intensity of supervision from managers. For example, too much oversight can make some employees feel distrustful, while others won't feel like the connection with their team without day-to-day calls and reports.
7. Use special tools to supervise your employees, if necessary
Many companies use employee monitoring and time tracking tools. With many of us working from home now, timekeeping software have become even more relevant, especially since employees can start their day at different times. You should explain that your goal is not to track every click of your employees but to make them accountable for their working hours and track their productivity. You can use these services:
TimeDoctor;
Hub staff;
Teamwork;
Kickidler.
8. Forget about micromanagement
Just like you should not look over your employee's shoulder in the office, you should not constantly monitor what your colleagues are doing when they work remotely. You can do one-on-one check-ins from time to time to keep up to date on how each employee is doing. But it is definitely not necessary to double-check all work from everyone and to update the status of the task several times a day.
It's better to rely on the automation of routine tasks. For example, your SEO specialist can use the SE Ranking SEO Reporting Tool to generate reports automatically instead of creating them each week/month manually. One can generate reports via drag and drop as a builder, include all the criteria (s)he needs, and schedule the report to be sent to his/her manager's email on a specific day. That's quite efficient and doesn't require double checking.
Summary
Remote work is very different from any office job. It requires more self-discipline, and team leads must help their colleagues with this. There are different work from home tools that can monitor the productivity and working hours of your employees, and even the level of their stress. You can use any of these tools, according to your needs. Set clear tasks and deadlines, choose communication channels, constantly give feedback, and make calls shorter. Don't forget to celebrate success with your team, and you will be able to enjoy all the benefits of remote work.