How to Adapt Your Online Marketing Strategy During the Coronavirus Pandemic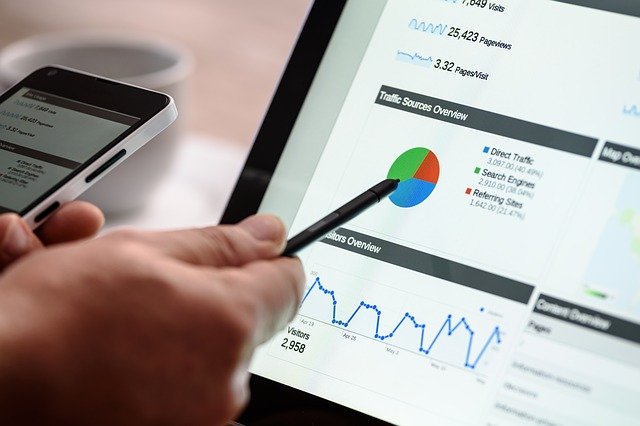 Coronavirus brought changes in everything that we do. We work differently, we meet in other places, and we have a new perspective on the world. As the lives of your customers change, you should change your business and marketing strategy as well.
It is essential that you readjust your marketing strategy if you want to remain relevant and go back up easily after the pandemic is over. So here are a couple of tips to keep you thriving even in these tough times.
#1 Be Present
Many brands think that if they can not work at the moment, there is no need to communicate about what they have to offer. Airlines and travel agencies remain silent as borders are closed (Over 90% of people planning to travel, like honeymooners, had to cancel their plans). Gyms disappeared from the media altogether.
However, only ones that are still present at least online, and did not leave their customers behind in these tough times will be able to bounce back after the pandemic. Inactive brands will be forgotten as ones who disappeared as soon as troubled times began. 
You may not sell plane tickets, market the best destinations, or gym membership. However, you can provide online excursions, content that will keep people dreaming about traveling, and online workouts. You may just roll out campaigns that will give emotional support that we all need and customers will give back to you by supporting your company after you will be able to work as usual.
#2 Use Resources Efficiently
We do realize though that your company may not have enough resources to keep the marketing strategy as strong as it was before. We all, in fact, try to save the money to survive.
That is why focus is less frequent and not as big as you used to do pre-pandemic. Take your time to come up with something more thoughtful and calculated, something that will definitely grab everyone's attention. Basically, apply the rule of quality over quantity and use leftover resources as efficiently as possible.
#3 Readjust Pain Points and Message
As we have mentioned, people have changed a lot throughout the pandemic. For example, we started to value communication more and we put the race rat on pause. People do not seek how to be more productive, successful, and efficient – they just want safety, sanity, and to hug their most beloved ones.
Therefore, their pain points are different. They seek different products, services, and different messages. For example, they will not look for a new laptop to show it off in the office and be more productive than ever. They will seek a bridge to their beloved ones and the comfort of a new device that does not take years to download and stresses you out. People are not likely to buy tight dresses and suffocating ties but they might take a look at something still official but much more cozy for their home office. Also they will not deny themselves the pleasure of relaxing and seeing something worthwhile. Even if for this it will be necessary to use vpn for amazon prime.
#4 Address the Issue
Ignoring the situation and making it seem like nothing has changed is the worst you can do. By doing so, you are not trying to make people less deprived about the current state of things but you do not acknowledge that the times are trying to dismiss the struggle of all the people.
By keeping the overall happy tone, you may come off as unaffected by the pandemic and human problems. We do understand that you may want to cut out the problems to not overwhelm people even further (sad news is coming from everywhere). However, it is not the best approach in this situation.
Source: insights.newscred.com
#5 Be Optimistic
Instead of ignoring the problem, acknowledge it, provide support, and hopes for a better future. It is the best way to keep it between totally depressing and overly happy.
For example, the simple message of "we should stay at home now to keep ourselves and the closest ones safe but one day we will leave our homes to join many adventures ahead of us" is much more relevant as disappearing or promoting travel destinations as nothing has happened.
#6 Provide Safety
Case studies show that airlines, restaurants, and other heavily affected industries focus on providing safety to their customers. They highlight the use of sanitizers, frequent cleaning, and controlling the situation in planes or buildings.
It has one main reason: people are too afraid to use public services now. They can control the situation in their own homes but they need to be ensured of extra safety when they leave their controlled zones. Be sure to communicate safety measures explicitly and show that you care about customer safety and lives. Be sure to read privacy software like VPNs are.
Conclusion
As customers change, a marketing strategy has to change as well. Brands must not disappear in these trying times but provide support and hope for their clients. Acknowledge the problem, change the tone of your messages, and give the feeling of extra safety to the customers.
Readjust to a new reality, be empathetic, and you can be sure that you will be able to get back on track as soon as possible.