How technology can help with Team Collaboration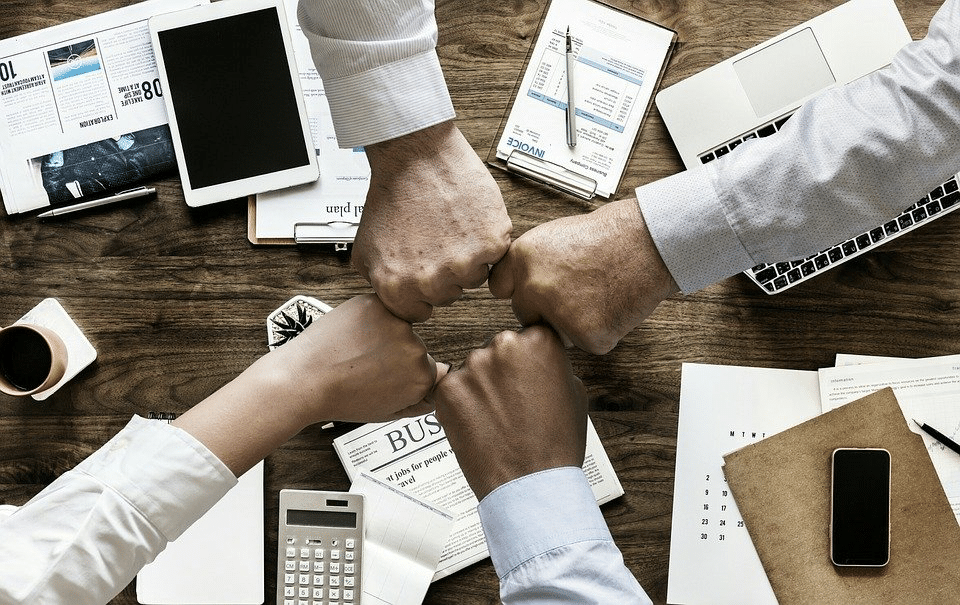 Can you think of any industry that hasn't experienced technological evolution? From educational institutes, manufacturing industries, banking sector to the business world – everyone is reaping the benefits of technology one way or the other. Small and medium enterprises are automating workflows with inventory and project management software to foster collaboration. At the same time, big corporations invest in AI-enabled systems and machine learning models to engage with customers. 
Thus, technology has become the driving force behind how a company communicates today. In addition to taking over menial and repetitive tasks, use technology to create a collaborative working environment. After all, with the rise of the global economy and diverse workforces, you have to ensure employees can work together. Likewise, the increasing trend of 'remote teams' and 'work from home' call out for tech-savvy solutions.
Are you still skeptical about collaborative working spaces? Alongside bringing innovative ideas, collaboration can reduce costs and improve productivity. You can generate better outcomes by connecting teams in complex business situations. If you are ready to jump on this bandwagon, have a look below. Here are six ways how technology can help with team collaboration
1.Faster Communication
Previously, employee interactions were all about real-time communication in offices, but not anymore. In today's dynamic world, workers can communicate over social media, emails, text, and even phone calls. However, since social media groups can be quite distracting, consider using business communication applications. With savvy tools, employees can send messages, set up video conference calls, and keep the communication lines open 24/7.
Similarly, you can hand over Microsoft Surface for business devices to employees. It delivers remote working solutions while ensuring seamless communication with team members. Most importantly, it offers top-notch security from chip to cloud, keeping all business data secure. Besides this, if you have employees working overseas, consider the language barriers and integrate translation tools.
2.Provides Remote Access
Sometimes, entrepreneurs fail to cut out substantial deals only because they didn't have information on-spot. For instance, the financial documents might be in the office when a potential investor called. If you don't want such trivial things to overrule business profitability, integrate technology to foster team collaboration. Although you didn't have financial data, you could have rung up the finance manager and gotten files instantly.
Collaborative tools offer remote access to business operations, letting employees work from anywhere. Thus, you can stay in touch with employees whether they are on vacation or leave. Above all, it is breaking all geographical boundaries. You can hire professionals from worldwide and bring them together on a savvy application. Honestly, there couldn't be anything better than taking advantage of global expertise to make your business thrive.
3. Cultivates A Team-Oriented Environment
Unsurprisingly, the demographics of the workplace are changing drastically. Millennials are taking over the marketplace, encouraging companies to bridge the managerial gaps and create a team-oriented work environment. Luckily, technological innovations can come in handy on this mission. In addition to using communication tools, consider creating hybrid office spaces. It incorporates a variety of collaborative technology to cultivate a team-oriented behavior amongst employees.
Instead of small cubicles, you can add digital desks where everyone works together. It would let everyone put forward their opinions, comment, and discuss the project details. Therefore, rather than reaching out to the management for every small query, employees can sort it amongst themselves. Moreover, it can bring many great ideas and opportunities for the business since many creative brains work together.
4. Fosters Information Sharing
Believe it or not, there is no point in having innovative ideas if you can't share them with others. Usually, employees spend most of their time looking for information and finding colleagues who can help them with queries. Although there is nothing immoral with seeking help from others, it should not be at the cost of your productivity and efficiency. So, why not use technology to share information? These days, companies are tackling such problems through cloud-based collaboration technology.
It stores data on an online forum where all company employees can share, search, and discuss information. They all would have separate user IDs and passwords to log in to the portal, improving accessibility. Moreover, with these sharing forums, employees can also get an idea of what is happening on the managerial level. As a result, they can also contribute their opinions, provide solutions, and learn from the leaders.
5. Offers an Escape from Paperwork
Have you ever found yourself drowned in paperwork? Skimming through hundreds of files to find one customer complaint is unproductive and overwhelming. Since nobody likes paperwork, consider digitalizing it to make business operations easier. With collaborative tools, you can shift all purchase orders, expenses, and customer reviews online. Similarly, for the records, use scanning applications to convert documents into the PDF form.
Once you have everything on the digital forums, finding information can become plain sailing. You will never lose track of customer requests, neither any confidential data would go missing. Most importantly, this way, the whole team can complete paperwork with no chaos and drama. At the same time, employees can devote more time to other technical business tasks such as analyzing market gaps, anticipating demand, etc.
6. Fewer Internal Meetings
Undoubtedly, face-to-face communication is essential to understand employees better. But when it comes to team collaboration, having back-to-back meetings can be quite tiring for workers. They have to leave behind their work, prepare presentations, and report it to the managers, impacting business efficiency. Fortunately, collaborative software and applications can eliminate the need for repetitive meetings. After all, employees can respond quickly to the management at any time.
Moreover, you can also keep tabs on employees' progress and assign deadlines to every task. The software will send notifications when an employee submits his work on time or misses the deadline. By working like this, your team will be more considerate about the communication, helping them make informed decisions regarding every activity. Thus, you would have fewer internal meetings but productive ones. Fortunately, collaborative software and task collaboration app can eliminate the need for repetitive meetings.
Final Words
Gone are those days of working inside small cubicles all day long. Today's business world is dynamic, diverse, and full of innovations, calling out for a collaborative office environment. From automating workflows, enabling information sharing to provide remote access – technology is opening doors for team collaboration. You can utilize savvy tools, integrate collaborative software, and develop hybrid offices. Thus, take advantage of these evolutions to find new growth opportunities and make your business flourish.