How Digital Freight Networks Boost E-Commerce Logistics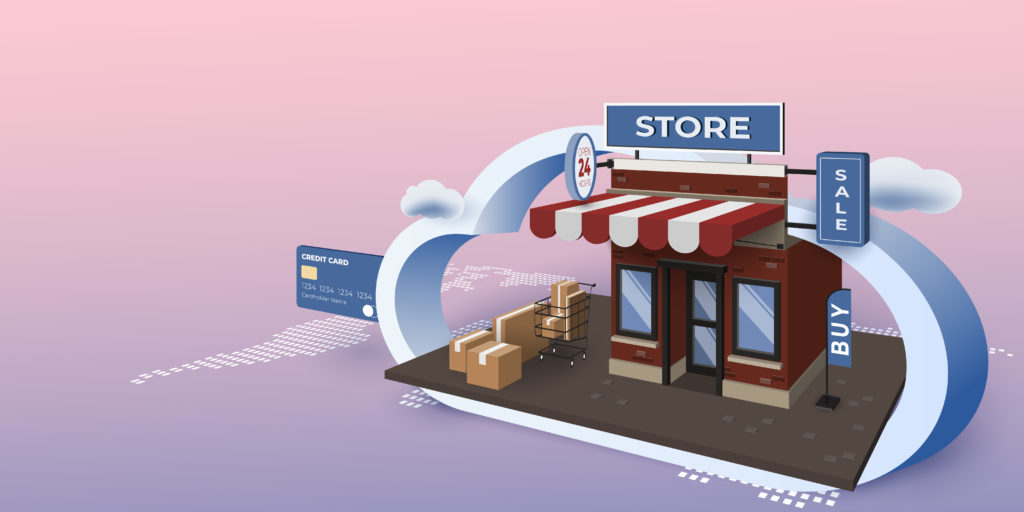 After online shoppers complete their purchase, they expect the order to be packed, shipped, and delivered to them. However, failing to manage and deliver their orders may impact customer retention rates. Once you lose your existing customers due to late deliveries, your online business will gain negative reviews, which may lead to fewer new clients.
As an online shop owner, you must boost the demand from e-commerce platforms and meet customer expectations. With the help of digital freight networks, you can increase order fulfillment efficiency and boost customer retention. This network also uses machine learning and automation to connect carriers and shippers, decreasing wasted delivery hours.
This article will discuss the advantages of digital freight networks in boosting e-commerce logistics.
Lowers Shipping Expenses Through Automation
When shipping plans change, shippers need to have a reliable partner that recognizes an issue and resolves it immediately. Because a traditional freight brokerage operates manually, a broker may only learn about a missed pickup during business hours the next day. As a result, the broker can't quickly find someone to pick up the load, which translates to higher risk in slower response and higher shipping costs.
A digital freight network can help automate the pricing, matching, and scheduling of trucks to shipments. Because matching is the heart of this channel, the human-driven operations shift to a machine-driven process. This innovative activity enables e-commerce organizations to reduce the cost structure, even the time to find the most reliable truck for every load.
Enables Supply Chain Resiliency
Risk management plays an essential role in safeguarding online companies and their ability to perform their organizational mission. This component creates resilience strategies to protect digital supply chains and ensure business continuity. Regardless of the obstacles your e-commerce brand may encounter, you'll gain a competitive edge in your field by developing effective decisions.
Investing in a fully automated digital freight network allows you to protect your online organization from volatile environments. Automated truck pricing, matching, and tender acceptance allow the immediate adaptation of demand shocks. As you identify these organizational vulnerabilities, you won't have to rely on a single supplier or distributor, which helps you build resilience.
Provides Facility And Shipment Insights
Real-time analytics can help online companies in improving supply chain operations. With a constant flow of valuable shipment insights, you can find relevant patterns in market trends that can help you make predictions in improving operational efficiency. Your online business can also use this information to track payment information and the shopping behavior of users, which can detect fraudulent activity.
A digital freight channel provides clear visibility into every step of the shipping process that may impact freight transportation expenses. For instance, you may use these insights during a pandemic to help you evaluate how shipment facilities are performing worldwide. With these insights, you enable your logistics team to improve your supply chain operations by choosing a reliable shipment company.
Enables Real-Time Shipment Construction
Another advantage of digital freight services is their ability to build shipments in real time. Once you access the system, you can view competitive rates from available shipment carriers and send jobs to preferred providers that match your preference. On the other hand, these carriers can instantly view the available freight loads and evaluate detailed specifications for each shipment.
With access to a wide selection of carriers, you can utilize these channels to schedule pickups in a modern and automated method. As you continue to push for express and more responsive product delivery, you can depend on your digital freight matching on this network. Consequently, this shorter delivery time boosts customer satisfaction, lowers shipping expenses, and better online brand reviews.
Streamlines Communication
Timely communication is essential to the improvement of logistics management. With an effective two-way communication channel, delivery personnel can stay in touch with the base operations of your online company to notify your team about any unexpected revisions to their schedule. For example, drivers can use short and simple codes so customer service representatives can assure customers of quick parcel updates, which drives more e-commerce store traffic.
A digital freight network streamlines communication with the help of integrating messaging services without the need for emails and phone calls. This feature reduces the time required for online logistics personnel and freight planners to confirm standard shipments. Accordingly, you can use this platform to organize freight information and develop a schedule based on unique shipment requirements.
Key Takeaway
As an online entrepreneur, you must leverage technology to improve the speed and efficiency of your product delivery. Thus, consider investing in a digital freight network to enable real-time shipment construction and streamline communication with available shipment carriers. Thence, you can gain valuable shipment insights, enable supply chain resiliency, and lower shipping costs through automation.