How Change Management Tools Can Boost Your eCommerce Business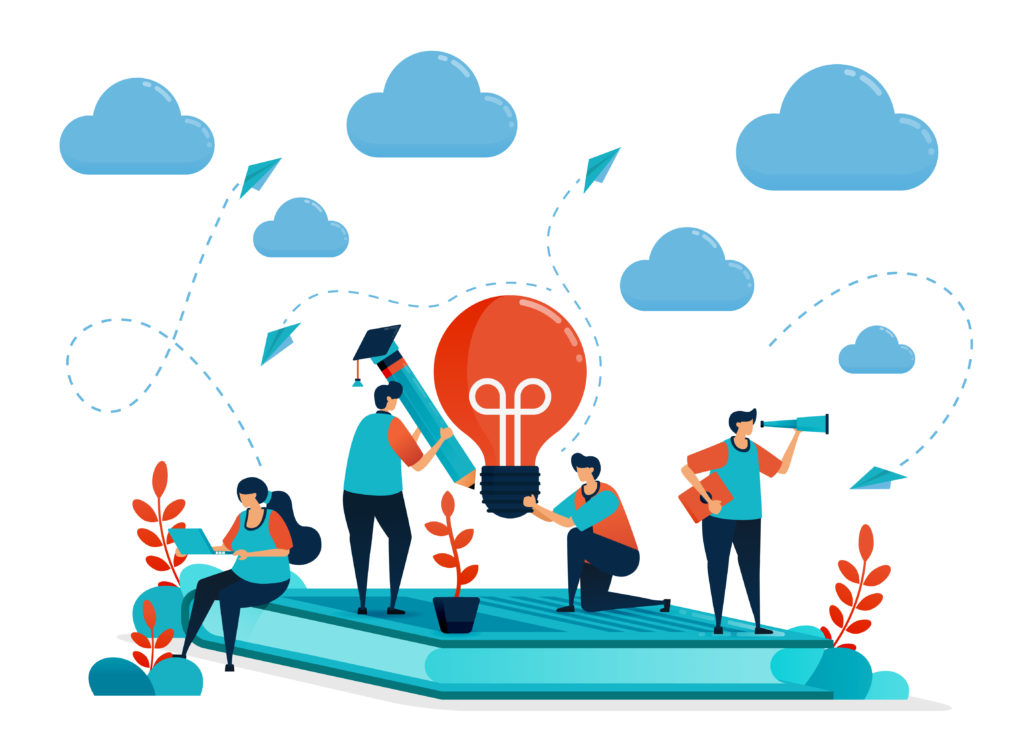 The eCommerce business is not a new phenomenon again; looking at the way COVID-19 has brought dramatic changes into how people live and conduct businesses, it's not surprising to discover that retail eCommerce global sales amounted to $4.28 trillion in 2020 and is projected to hit $6.388 trillion in 2024. One very good reason that has caused eCommerce businesses to grow in leaps and bounds is the opportunity presented by change management tools and techniques. 
Organizations are earnestly looking into the deployment of change management tools and techniques to strongly reposition their eCommerce businesses, and apart from this, the eCommerce structure rides the waves of technological advancements, social changes such as what we saw with the COVID-19 pandemic, gaps in the market, as well as consumer lifestyles and patterns. The growth in eCommerce business transactions can also be attributed to the fact that they usually occur as business-to-business (B2B), business-to-consumer (B2C), consumer-to-consumer, or consumer-to-business.
In the business-to-business (B2B) e-commerce structure, products, services, or information are exchanged electronically between businesses. Even without having a clue about the COVID-19 pandemic, Forrester Research had in 2017 predicted that the B2B eCommerce industry in the U.S. will grow at a 7.4% compound annual rate (CAGR), the value projected for 2021, is $1.2 trillion.
However, in a later revelation, and possibly with the hindsight of how COVID-19 has changed the business landscape, Forrester says the figure will rise to $1.8 trillion by 2023. The retail part of eCommerce on the internet is covered by business-to-consumer (B2C); businesses sell products, services, and information directly to consumers.
B2C has created an avalanche of virtual stores on the internet through which different types of consumer goods are sold electronically. Amazon has become a household name in the B2C structure. For this reason alone many hire Urtasker.com to manage their Amazon marketing.
There is also the consumer-to-consumer (C2C) type of e-commerce that allows consumers to exchange products, services, and information with each other online. Usually, these transactions are conducted on third-party platforms such as eBay.
Since a business organization is involved in the transactions, you can also look at it as consumer-to-business-to-consumer (C2B2C).
It's not only businesses that can sell to consumers, eCommerce has created an avenue for consumers to sell to businesses in the Consumer-to-business (C2B) structure. Consumers can sell royalty-free photographs, images, content, and design elements through this eCommerce structure.
There are others like business-to-administration (B2A), where companies carry on transactions with public administration or government bodies, and consumer-to-administration (C2A) which enhances transactions between consumers and public administration or government bodies.
eCommerce is a type of business structure that grew out of the need for a change and superior customer service; it's almost becoming the norm due more to the pandemic. Other more than ever before, factors such as competition, the need for globalization, shifting technologies, and political changes contributed to its rapid growth.
Whichever is responsible for the growth, you must understand that you can't compete favorably without integrating some change management tools and techniques.
What is change management?
Change management is the process you have to undergo to ensure planned management of change, it's an endeavor at taking your business from its present state to a target state. The end goal is to enhance a better way of conducting business.
If you deploy good change management tools and techniques, you are refocusing your business for better output, productivity, relevance, and customer experience. At the end of the day strategic change can be achieved through effective performance management.
You end up reducing or totally eliminating the risks that are associated with disruptions in business processes. Based on what you have set out to achieve, you may have to go through different stages, but the most important thing to a successful change management project is your organizational structure.
Whichever way you want to approach change management, you can't do without the requisite change management tools and techniques.
What change management tools do you need?
Flowcharting
You need a visual sketch for your organizational process, and the best way to ensure everybody is on board is a flow chart. It helps everybody to know what to do and when to do it.
Brands have cultures that are peculiar to them, while all employees are expected to key into the cultures, it's often surprising to note that there are still some individual differences in the way managers view processes. This can come to light if you ask your managers to come up with their expected flowcharts on how they believe things should go.
You may end up with conflicting ideas. These areas of conflict need to be resolved, and that's why you need a formal flowchart.
As you go on with changes, you can add up any of the ideas that seem likely to make your brand more relevant to the flowchart. As a working document, your flowchart should be accessible to every member of the organization, inputs from employees ensure that they feel a sense of belongingness.
Anybody who has contributed to how an organization should work will endeavor to show a high level of commitment to the organizational goals.
Data collection and KPIs
eCommerce thrives on data; more than ever before, customers leave tons of data in their purchase history. They have a lot of avenues to express their feelings about a product or service.
There are also review sites where you can get the necessary information on products from your competitors. Gathering the right information and knowing what key performance indicators (KPIs) are relevant to how your organization performed in the past, where you presently stand in the market, what risks you may have to circumvent, and what opportunities you need to grab will help you to come up with a constructive change management plan and also reduce the resources you sink into your decision-making process. This task can be made easier with a KPI management software, which allows you to set and track KPIs and visualize your performance to improve outcomes.
Figures speak volumes, when you have the relevant data, employees will clearly see why things should be done differently, it removes instances of squabbles and irritations, everybody is on the same page, you don't unnecessarily lose focus and momentum.
Conclusion
Change management often suffers resistance, a good metric for analyzing your data and discovering what areas employees may feel different too, helps in ensuring that you overcome these problems. Employees want to be part of any reformation, delegating responsibilities and having channels for discussions make them contributors to the overall change management program.
Another veritable change management tool you will need is culture mapping. Your norms, concepts, values, and practices all come under this purview.