Gamifying eCommerce: How Translations Can Make Online Shopping a More Immersive Experience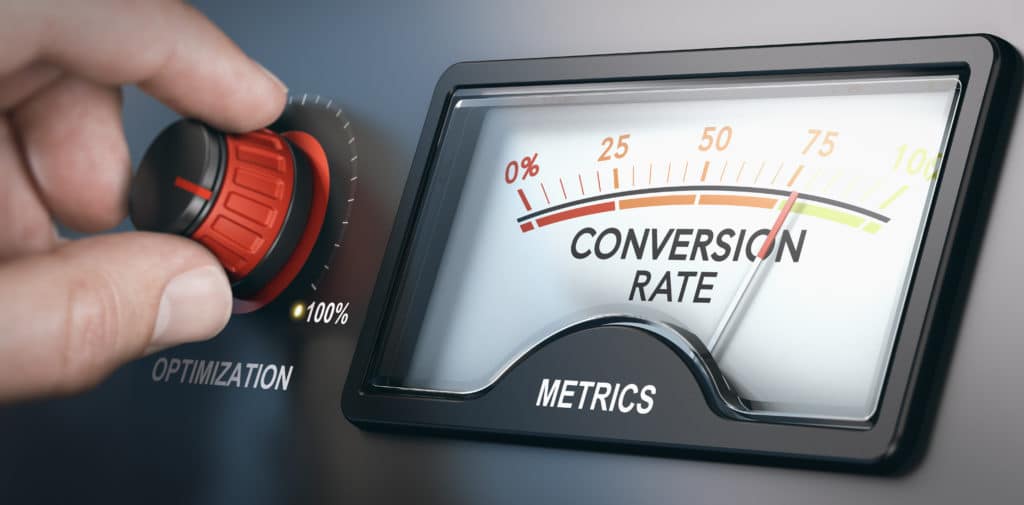 In recent years, Gamification has become a recent trend on eCommerce platforms. According to the Digital Marketing Forum, about 60% of online consumers said they would buy from brands that have "appealing gaming" features.
Today, we will talk about gamifying eCommerce and how translation can be a key to creating an interactive experience for international customers. We will discuss some insights from an expert in global marketing who works in a translation agency and has managed translation projects for eCommerce sites of small businesses and Fortune 500 companies worldwide.
To learn more about this, keep on reading!
What is Gamification in eCommerce?
So before we start with anything, let's first define what Gamification in eCommerce is. From the word 'game,' it's the process of incorporating gaming models as part of their sales strategy to get the attention of their users.
There are several factors why this strategy works. It retains the user's attention. The factors consist of triggering emotional and goal-oriented drives in users to motivate them to play the games and invest in them. The user invests in them because of the rewards or satisfaction from accomplishing tasks.
Later on, we will discuss other considerations when implementing Gamification into your eCommerce marketing strategy.
Should You Translate Your Gamified eCommerce?
Now that we've covered some of the fundamental essentials of gamification in eCommerce, we've listed some statistics and data on the global demand for multilingual content from professional translation agencies to show how it's in your best interest to translate your eCommerce platform for your international clients:
International Gamification Sales will be estimated to be around 32 billion USD by 2025. (Martechalliance)
700% conversion rate of companies implementing gamification. (Finance Online)
14.3% of the world's online users are native Chinese speakers. (Visual Capitalist)
65% of international users prefer content in their native language. (CSA Research)
76% of online users said they would buy products if the information was in their native language. (CSA Research)
82% of online shoppers are more likely to buy from marketing materials in their mother tongue. (Think with Google)
Internationally, 7.5% of mobile time is spent using mobile browsers. (Data Reportal)
67% of international customers said they had made a cross-border purchase at least once in their life. (Flow.io)
1 out 5 online shoppers have stated that language barriers were the biggest issue when purchasing a foreign eCommerce site. (Shopify)
From the data presented, it's clear that if you're planning to enter a new market and implement gamification, it should appeal to your target users. Because of this, it's advisable to seek out a translation agency with the experience and expertise in marketing eCommerce platforms to a target locale.
Lessons from Tomedes on Translating eCommerce for 15 Years
To give you some insights on some fundamental considerations when translating your eCommerce and establishing your gamification strategy, we interviewed William Mamane, the Chief Marketing Officer of Tomedes Ltd, a translation agency that has overseen several translation marketing projects particularly related to eCommerce since its inception in 2007.
Being part of Tomedes for 6 years, as a graduate of Middle Eastern and European Studies, Mamane said his years of experience in the translation and digital marketing sector were invaluable in managing numerous translation projects.
"Having a strong grasp on your target locale's cultural and linguistic preferences is an advantage that not many businesses prioritize when entering a new market," Mamane explained.
He continued, "Personally, as someone fluent in several languages, I still prefer reading in French, my native language. I can understand the information quickly, as it comes naturally to me. The same goes for international users who might be proficient in English but would still prefer eCommerce content in their mother tongue. At Tomedes, our goal in all of our projects is to ensure that the multilingual content can efficiently connect with the target audience."
Mamane gave a couple of tips and considerations when planning to translate your gamified eCommerce.
Conduct Market Research and Build a Buyer's Persona
One of the first things that Mamane said you should consider when entering a foreign market is that it's crucial to have market research and build a buyer's persona. According to him, if you were to look at previous failed global campaigns, it was due to a lack of research and understanding of their target consumers.
You can have professional translation agencies assist in your research or do your market research analysis of the foreign country you plan to enter. Whatever you decide to do, make sure that you can get the perspective of experts in your target locale.
Identifying Games that Entices Consumers to Buy and Play
After you've conducted your market research and identified who your buyers are, you will have to consider the features of your eCommerce. For example, you already have social media integration into your eCommerce site. You can have part of your gamification plans encouraging users to send affiliate links through social media to get free vouchers, discounts, and points.
Mamane said that based on his experience in a translation agency managing projects for clients planning to implement gamification to their eCommerce platforms, the type of games and programs depends on the market. Some applications like Word Unscrambler, Spin Wheel, or Match-Three puzzle games are more appealing to some markets than others, depending on your target country.  Some applications like Spin Wheel or Match-Three puzzle games are more appealing to some markets than others, depending on your target country. 
The more familiar they are with the game and puzzle application, the more likely they will engage with your content, especially if the desired response comes from the reward centers of the user's brain.
Creating a Gamification Strategy Requires Understanding Your Users and Your Motivations
Mamane explained that one of the main reasons marketing campaigns fail is that they lack coherent goals and motivations behind their strategies. Because if your goal for gamification is to just increase engagement with users, every eCommerce business is trying to achieve the same thing. Will gamification enhance your eCommerce's UX, or are you gamifying it for its sake?
Besides understanding your eCommerce's motivation, you will need to grasp your user's motivation. Because there are different gamer types, you can verify it through your market research and buyers' persona to start creating a strategy that will suit their type.
There are four gamer types you will need to think about when planning your gamification in eCommerce:
Killers – They're the type of gamers that are highly competitive and motivated. Having leadership boards and progress status is one way you can entice them to your platform.
Explorers – They're the type of gamers that are driven more by uncharted territory and walkthroughs that pique their interest.
Socializers – Their motivation for playing games is to socialize and expand their network of friends. Connecting your gamified eCommerce with social media is one of the effective methods to attract them, especially if you reward them with badges, ranking, or vouchers.
Achievers – Just like Killers, they're competitive but are driven by the need to conquer and show off their accomplishments. Have ranking boards on your eCommerce platform to present their achievements.
The culture and language of your users have a direct and indirect impact on how you can best strategize your gamification. Professional translation agencies can assist you in creating a unique gamified eCommerce experience based on your users' preferences. Later on, we will discuss how Shopee effectively used this in their gamification strategy.
How Shopee Effectively Used Gamification on Their eCommerce Platform
When we asked Mamane why gamification in eCommerce has become very popular in recent years, here's what he had to say:
"Gamification in eCommerce is very appealing. It satisfies our inherent need to achieve, accomplish, and compete, which you can find in any game, making it very addictive."
One example of an eCommerce company that has successfully used gamification of its eCommerce platform is Shopee. With ads no longer appealing to younger generations, Shopee saw gamification as a more personalized way of marketing their brand.
Despite Shopee originating from Singapore, it has become massively popular in Southeast Asian Countries, Latin American Countries, Poland, Spain, France, and South Korea. It largely owes its success to gamification through translating its eCommerce site based on its target locale. They hired marketing experts who have a comprehensive understanding of their target market.
They held events in their target markets, like Esports, or did online streaming in their apps. If you're planning to gamify your eCommerce, you can consult with a translation agency with experience in marketing eCommerce businesses to your target market.
Conclusion
The demand for gamification in eCommerce has increased over the years due to its very personalized approach to marketing. There are still risks of it failing to capture users' attention, especially if you're planning to expand globally with your eCommerce business. By working with a translation agency, you can be assured that your strategy is based on your customers and not some faulty understanding of them.