From Order To Doorstep: 10 Ecommerce Fulfillment Best Practices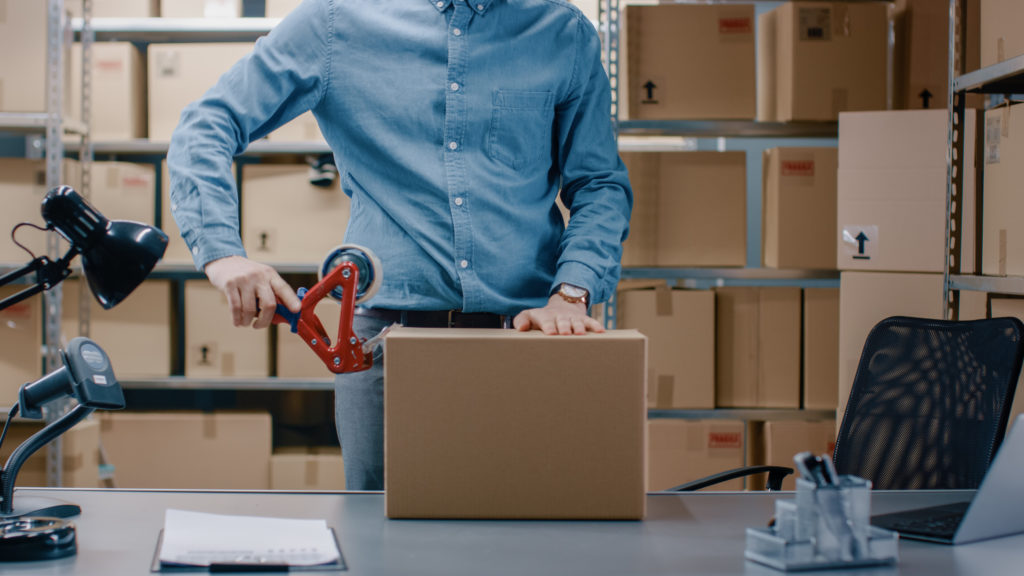 Ecommerce Fulfillment Best Practices
Running an ecommerce business isn't easy as it looks. Apart from the tight competition with today's current market, you also need to ensure that everything's in tip-top shape to guarantee returning customers. While you may want to focus on providing the best products, you shouldn't forget that your ecommerce fulfillment services will play a huge part in your business' success.
The moment that your customers placed an order on your website, they expect nothing but professional and prompt service all the way from the beginning until the end. No matter how small or large your business is, their satisfaction should always be your priority. Listed below are the ecommerce fulfillment best practices you can do.
1. Keep Track Of Proper Inventory
One of the first things that you need to prioritize when running an ecommerce business is to keep track of your inventory. The last thing you'd want to happen is to receive bulk orders only to find out that you don't have enough stocks left in your warehouse. Apart from missing a good sale, your customers might be dissatisfied with your service, especially that they didn't get what they came for.
To prevent missing orders and unhappy customers, you should keep track and update your inventory every day. If you have new stocks in your warehouse, you should update your inventory list on your website so people can purchase them right away. However, you need to be careful and avoid adding stocks that are only on their way but are still not on hand.
While you may trust that it'll arrive immediately, there might be unavoidable circumstances that might cause a delay. This may result in flooding of orders only to see hundreds of cancellations because you cannot deliver on time.
2. Implement Organization Of Storage
As you receive a confirmed order, the next thing you need to do is to pack their orders and make them ready for delivery immediately. While it might sound easy, there might be plenty of challenges that may occur, especially if you frequently receive a high volume of orders a day. Ideally, you should ship out your orders within 24 to 48 hours for a quick delivery service. However, delays might happen due to poor storage organization.
Ideally, you should have a proper organizational system. You could arrange your warehouse alphabetically or by category. Each item should have its specific place so you can locate them easily. Moreover, you should also have a corner wherein you place all of the packing materials. This will prevent you from scrambling around the warehouse looking for the necessary items, making your packing time inefficient.
3. Set Packing Quota
No matter how organized your storage is, if your team members aren't efficient in packing orders, you might not deliver enough packages within the day. To keep them motivated and productive, you should set a quota they need to meet at the end of the day. This quota should depend on how complex your packaging is.
As you decide the quota for your team members, ensure that you set a realistic goal and try not to overwork them as much as possible. Appropriate break times such as their lunch and bathroom breaks should always be accounted for. You should also give them added minutes to make room for small mistakes, such as picking a smaller box or ensuring that the tape is smooth and seamless.
4. Reduce Packing Time
To deliver to your customers as quickly as possible, you should try to simplify your packaging procedure. A more complicated process can minimize how many orders you can send out for the entire day. The fewer steps you need to do, the better and higher the order fulfillment rate would be for your company.
To lessen your packing time, you should consider using a regular box and fill it with fillers to protect your products inside. While individually packing them with bubble wrap might help, it might reduce your efficiency, along with adding harm to the environment. However, this step might be necessary, especially if you're shipping out fragile items such as glass or thin plastic.
Alternatively, it would be best if you could take advantage of technology and machines to speed up your packing time. In this way, you can be fully efficient during work hours and ensure that you pack the items securely and correctly.
5. Divide Roles
Get help from as many people as possible to fulfill hundreds of daily orders timely and efficiently. While it might seem a great idea to allow them to pack each order carefully, you might want to maximize their efficiency by assigning tasks where they could be most effective.
Delegate a specific task to each person. Apart from the person who'll pack the orders, you might want to assign someone who will run through the warehouse and collect the items for them. This way, the person assigned to the actual packing doesn't need to move as they could just wait for the products on their table. This can allow for maximum efficiency, especially for larger warehouses.
6. Make Things Automated
To speed up the fulfillment process, you should automate everything as much as you can. Using technology can ease and speed up the process, as well as reduce any errors.
You can start automating your fulfillment process by adding bar or QR codes to your products to see if they're the right item as they go through your warehouse. This will ensure if they're the right product, size, and color without checking them one by one. The scanning process shouldn't take more than 3 seconds per product.
Moreover, each box should also have a code, allowing people to see the complete details of the package, including the order number, products, address, and customer's name.
7. Use The Right Ecommerce Fulfillment Tools
Using your website's inventory tool might be enough for your order fulfillment process. However, it won't hurt to use other ecommerce fulfillment tools to track all of your orders and product inventory more effectively.
Ideally, you should use an ecommerce inventory management system that can help you identify which products you're selling are under, over, in, or out of stock. It'll help you process your inventory better. Moreover, with this tool, you can identify if you need to continue selling a certain product or look for a replacement that could help you generate bigger sales.
8. Match Warehouse And Customer's Location
If you have more than one warehouse around the globe, you should ensure that your customer's orders will be coming from the warehouse nearer to their area. This way, you can provide maximum efficiency by reducing the travel time their order must get through just to go from one place to another. Additionally, it could also help reduce the shipping costs, which might attract more customers to your website.
If you're operating internationally, you should ensure that your customers pick their country first before placing an order so you can already filter which warehouse their order will be coming from. Different warehouses might carry various in-stock items.
For example, a US warehouse might carry one more item of t-shirt and out of stock for the shorts. Whereas the Japan warehouse is already out of stock for the t-shirt but has one more extra for the shorts.
If you choose to generalize their orders and tell everyone that you still have one left around the globe, a customer from Japan might order one t-shirt and shorts coming in from various warehouses. Not only that you might deliver their orders separately, but they could also arrive late, which your customers would never appreciate.
9. Provide Transparency
One of the most important things that you could provide to your customers apart from the product itself is transparency about their orders. When they have paid for their products online, you should send them an email notification stating that you confirmed their payment. You can send another email when the product is already in the queue for shipping. Moreover, you should send another email notification once their order is with your partner courier, which may include their tracking details.
If your website allows your customers to log in to their accounts to make a purchase, it would be better to allow them to track their order from that end. It may indicate the order's status from its confirmation until it's out for delivery. This will allow them to see where exactly their order is and when they should expect them on their doorsteps.
10. Inform About Delivery Day
Your customers would highly appreciate it if you could let them know when they should expect arrival of their order. This will help them make proper arrangements if they need to run some errands for the entire day. This would also help you avoid failed delivery attempts which could slow down your order fulfillment process.
The quickest way to let your customer know about their order's arrival is by sending them an SMS notification. This message could contain the date and time of arrival. It could even provide the rider's contact information to inform them right away if they won't be home during the day or if they have special instructions about where to leave their products.
Conclusion
Your ecommerce fulfillment process is a crucial element you should never take for granted. The quicker you could deliver to your customers, the better it would be for your business and their satisfaction. A happy and satisfied customer will most likely recommend you to their peers, increasing your sales.