Five Key Benefits of Studying Online for a Master's in Leadership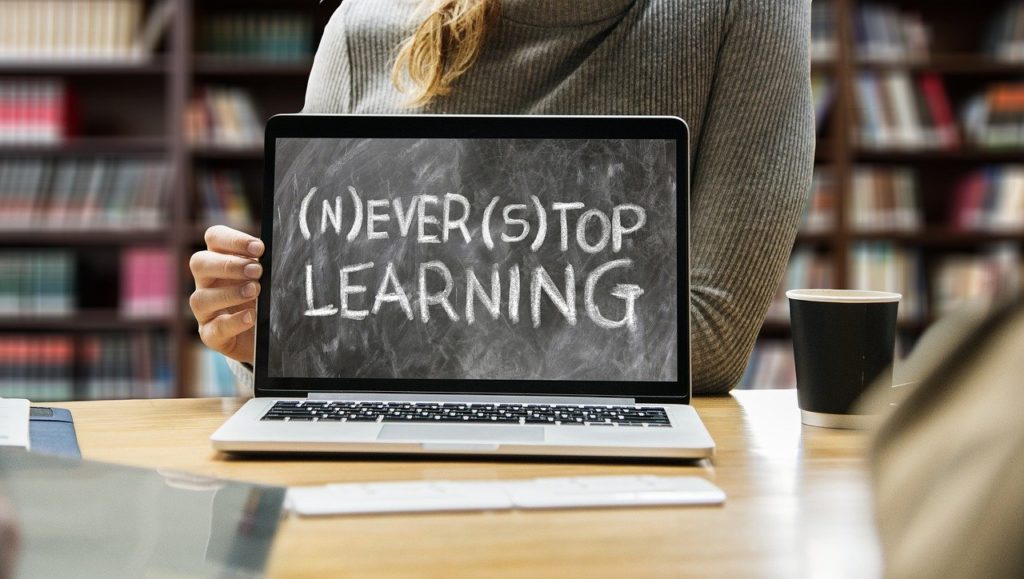 Whether you run your own business, work in a managerial role currently, or aspire to become a leader one day, undertaking an online Master's in Leadership degree can help you achieve your professional goals. This is easily obtainable considering the wide array of the Best Online MBA Programs available to you.
It is an undeniably exciting time to become a leader, as today's workplace is constantly evolving, with new technologies emerging and businesses having to adapt to the changing needs of consumers.
That being said, it also means that leaders now need to be able to not only manage these changes themselves, but they also need to know how to keep their employees motivated and productive during this time.
Therefore, it can be a good idea to update and refresh your leadership skills, as well as learn about the new challenges that leaders and managers face in today's workplace, and how to overcome them.
An online Master's in Leadership allows you to hone your existing skils and learn new techniques and practices, all without having to give up your current position or return to full-time education.
Keep reading to discover more reasons why you should start studying for a Master's in Leadership today in order to become a better leader tomorrow.
1. You will learn how to create a positive corporate culture
One of the key responsibilities of a leader or manager is attracting and retaining high quality employees. A feat that is becoming increasingly challenging in this day and age when the top talent wants so much more from a potential employer than just a high salary or perks such a company car.
Employees now want:
To be offered flexible and

remote working

Their employer to be focused on their overall wellbeing

To feel a part of the brand and be invested in its future

The company they work for to be ethically focused and striving for sustainability.
Studying online for a Masters in Leadership can help you explore the evolution of leadership and how you can create a positive and attractive corporate culture that will ensure you get the most out of your current employees, as well as attract the very best talent for the future.
2. You will learn how to motivate your team
As a leader, you need to be able to motivate and bring together your team to work towards a common goal. This can be a challenge in today's workforce, which is so diverse, as effectively encouraging Millennials and Gen Z, as well as more traditional workers, requires a very specific skill-set.
A Master's in Leadership will teach you the tools needed to create positive change in your company that can then unite your employees and allow your team to develop their individual skills.
Areas you may learn about include:
Mentoring

Conference travel

Learning resources

Tuition assistance
3. You will learn how to influence and inspire
You don't actually have to be in a managerial role or aspire to be in a leadership position in order to benefit from a Master's in Leadership. Many of the skills and strategies you will learn can be used simply to make you a better employee.
For example, just because you are not one of the higher-level employees in an organization, that does not mean that you can't feel empowered to make suggestions for the greater good of the company. In fact, leadership qualities should be encouraged at all levels within a business, as this will lead to a more positive and productive corporate culture.
Therefore, even if you do not aspire to be in a leadership role, a Master's in Leadership can still be beneficial and help:
Boost your confidence

Enhance your performance

Teach you about your organization's structure

Inform you about common leadership challenges and how you can overcome them
4. You can pursue a wider range of jobs
If you feel stuck in your current position and are looking for a way to expand your future job prospects, then a Master's in Leadership & Management could be exactly what you are looking for.
By learning a wide range of skills including how to manage tasks, resolve conflicts and communicate effectively, you will be in the strong position of being qualified and skilled at a wide range of high paying and fulfilling roles.
These include:
C-level Executive – with a starting salary of $100,000 or more
Corporate Trainer – with an average salary of $108,000 and a demand for jobs increasing by 10% in the next 10 years.
Human Resources Manager – with an average salary of $110,000
Health Services Manager – with an estimated salary of $98,000 and a 20% increase in demand for jobs in the next 10 years.
Sales Manager – with an average salary of $121,000 plus performance bonuses
School Principal – with an average salary of $94,000, usually requires teaching experience also.
5. Specific benefits of studying for your Master's in Leadership online
Now that you are aware of all the benefits of studying for this particular degree, now let's look at why you should study for your Master's in Leadership online.
Flexibility
If you have always been interested in further education and in increasing your skills but have been put off by the prospect of having to juggle your existing professional commitments and your personal life, an online course could be the solution for you.
With no campus to have to travel to, or specific times that you need to attend a class, an online course offers a level of flexibility that allows you to successfully navigate your education with your current job and family commitments.
No exams
Exams aren't for everybody, so if it is this element of further education that has prevented you from undertaking a Master's in Leadership, then you no longer need to worry. With an online course, there are no exams, you simply have to complete your online coursework and then practice your newly acquired skills in your own workplace.
You can become qualified in less than two years
If you think that online courses are part time and therefore, it will take you longer to finish them, then you would be wrong. As long as you complete the work that is required of you within the allocated time frames, you will earn your degree within two years of enrolling.
You will have one-on-one support
For those who are concerned that online studying means you will be left to fend for yourself, in fact, the opposite is true. Undertaking a masters online means you will be given one-on-one support that would be unfeasible in a classroom.
You will also be able to engage with the top academics within the field and be provided with invaluable support and advice.
You can immediately apply what you have learned to your workplace
As you will be studying while you continue working, you will be able to immediately apply the practices and techniques that you have learned to your job.
It can be more cost-effective
Although the cost of an online course may not differ that much from a campus course, you will save money in other ways. Firstly, you will not need to give up your job or take any time off to complete your studies, meaning you will not lose out on any income. Secondly, most online course providers give you all the literature you need, so you shouldn't have to purchase books and study guides.

If you are still unsure about whether a Master's in Leadership and Management degree is for you, why not simply take the first step and enquire about an online course today?
What have you got to lose?