Five Effective Ways to Increase B2B eCommerce leads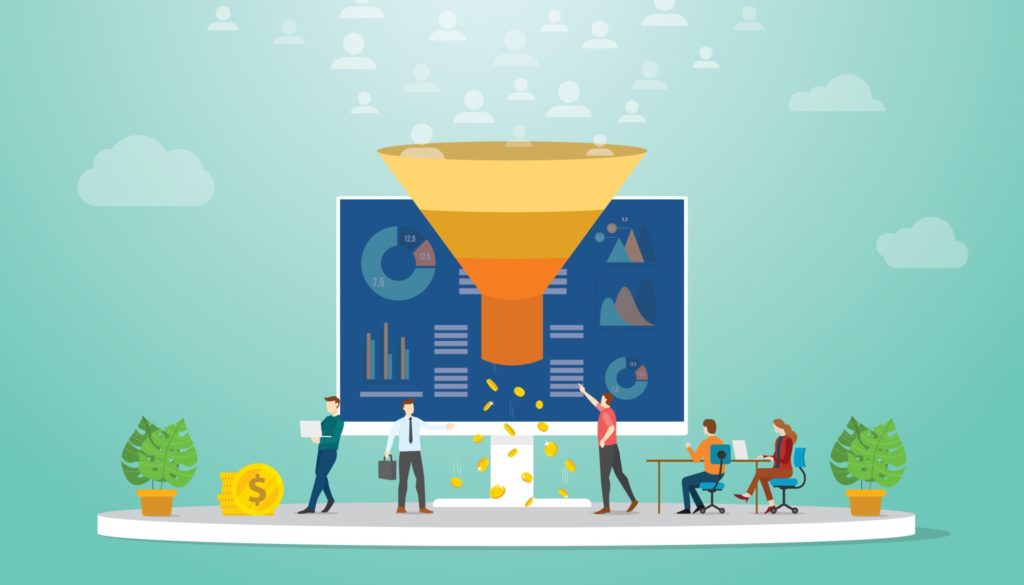 Increase In B2B eCommerce leads
According to our research, B2B e-commerce sales in the United States surpassed $1 trillion. We don't deny the fact that the e-commerce industry is rapidly expanding over the past few years. However, with its fast expansion comes increased rivalry among industry participants. Everyone wants to be first, and the only way to win this competition is to develop marketing techniques. To surpass your competitors, you must plan for long-term growth, and implement innovative relationship-building techniques. You can also check out various lead marketing events to see what trends are available and what you can implement into your strategy.
If you want your B2B eCommerce business to prosper, then you should apply the following marketing strategies. You will see how these five strategies will help boost your b2b sales leads. Let's have a look at those strategies.
1. Utilize SEO Techniques
According to our research, 60% of the B2B e-commerce marketers utilize SEO techniques for lead generation. If you have the power to utilize SEO techniques effectively, then we guarantee your success. You must leave your comfort zone and generate unique and creative content that your target businesses are looking for.
You should utilize SEO techniques to rank your website on the top search results. If your company is not ranked on top, then your potential customers will automatically go to your rival companies. If you haven't yet employed SEO strategies for your website, then this is the right time to start. Some of the SEO techniques include website loading speed, a sitemap, interlinking patterns, and backlinking, etc.
2. User-friendly Interface
When it comes to the success of your B2B eCommerce initiatives, excellent user experience, and engaging user interface are important technical considerations. Buyers are unlikely to return to your platform if it is difficult to use or hard to traverse.
In such instances, your inbound lead generating capabilities may suffer, and you may lose a large number of potential clients. Understand the user persona you're working with, as well as their needs and problem areas. Take notice of their needs and the issues they are experiencing. Create UX/UI that is deeply focused on client challenges, personas, and wants. You can use an online photo editor to create mockups of how the site can look initially before committing to a design.
3. Customer Reviews
Customers' purchase decisions in the B2B e-commerce market are heavily influenced by reviews and testimonials. This information acts as social evidence, indicating whether or not a product is worth purchasing.
Customers often choose items with more favorable reviews and comments since that is their sole means of evaluating the product. When purchasing pricey or bulk items, customers are much pickier about evaluations and feedback. Firstly, optimize your website by using SEO strategies so that reviews and testimonials are easily seen. Always appreciate customers who leave a review on your website.
4. Email Marketing
Email marketing is a flexible content marketing approach that is ideal for B2B e-commerce. According to several studies, email marketing has a better ROI than other tactics.
Furthermore, email marketing may be used to communicate with customers in a direct and personal manner. When you write them a welcome email or greet them on important occasions, many of them feel really appreciated. You may also create marketing efforts to remind customers of the goods they put to their carts but did not purchase.
5. Fast Delivery
It is very important to optimize the delivery process. Businesses prefer to purchase products from those companies that guarantee fast delivery. If your delivery method is speedier and more efficient, the entire business cycle will be faster. They will be able to meet their customers' needs swiftly. As well, provide an effective tracking system.
It thrills them and enhances the customer experience to enable faster delivery and better tracking. Buyers are more inclined to purchase from you rather than your competitors if you provide faster delivery and better tracking, even if it comes at a somewhat greater cost. This will all lead to an increase B2B eCommerce leads.