E-commerce Website Design Best Practices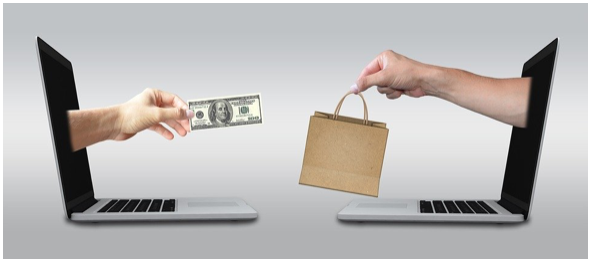 E-commerce Website Design Best Practices
If you are planning to launch an e-commerce website or redesign an existing site then it is important to consider the many best practices as they stand in 2020. Reaching your consumers is important, and providing them with a simple and seamless experience so that they can locate the product they need and transact with ease is central to effective design. Fortunately, there are many established best practices so that you won't feel like you need to reinvent the wheel in order to get started, but remember that you will need to iterate and track performance once you launch so that you can continue to fine-tune your site for the best possible user experience.
Of course, the best practice of all when it comes to designing an e-commerce platform is to hire a company that specializes in web design in Los Angeles to build your site for you. When you hire a professional, you can be confident that you are getting the following best practices and more from a team of seasoned experts who have the experience it takes to deliver a site to you that converts and that provides you with a great return on investment. It is important to source a reputable E-commerce website design agency to get the best results for your digital e-commerce business.
Prioritize Ease of Navigation
When you are selling products on your website, it is important that your visitors have a simple process of finding what they need, or you run the risk of them going back to Google and finding an easier platform to purchase through. This means having a prominent and effective search bar, a simple-to-understand product hierarchy, and easy ways to check on their cart during their journey.
Focus on SEO
Trying to separate yourself from the pack is an important step to get people onto your site, and that will require sending clear signals to your users and the search engines that you have what they are looking for, and that you are an authoritative option for making a transaction. By focusing on SEO, you provide your visitors with useful and engaging content at the same time that you are able to increase your site's visibility on the major search engines, which is a win for everyone. Product descriptions are a great way to improve your SEO rankings while giving your user peace of mind that you are a trustworthy and caring seller who takes time to provide great customer service.
Simplify Your Checkout Process
E-commerce sites have many different steps along a user journey where it can be easy to lose a potential sale, but the checkout process is one of the most difficult steps to get a user through – for a number of reasons. When a user has gotten to the start of their checkout process and needs to go through page after page of user registration, shipping options, payment options, mailing list requests, and more, it can quickly make them decide to go elsewhere. By making your checkout process as short and simple as possible, you can keep resistance low and empower your users to make a purchase with ease.
Don't Skimp on Your Product Photography
You are selling products, so make sure that your visitors can actually interact with the product by looking at high-quality images, or even videos. Customers rely on visual queues to put their minds at ease when making an online transaction, especially from a site that they have never done business with before. If they are confronted with empty photo slots, stock photography, or overly-compressed images, it can consciously or subconsciously send a message that your site may not be the most trustworthy, or that the product may not be the best quality. Put their mind at ease by using high-quality media for all of your products.