Creating your first eCommerce Site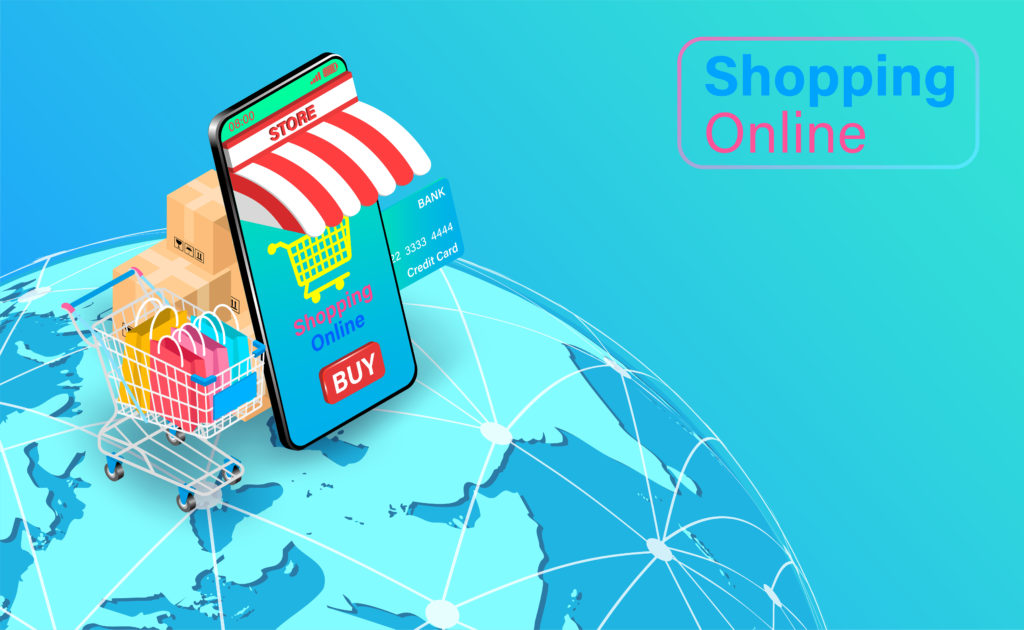 With the ongoing decline in footfall in stores, the value of having a good eCommerce site continues to increase in value. Whether you are a toy retailer, a well-known brand trading in a department store, or even a food stall at the local market, having an online presence can significantly improve your top line. Add to this the ability to take payments online and home delivery, then you are running your business at its best.
Build or Buy?
One of the most significant decisions is whether to build your own eCommerce store or piggyback off of one of the well-known sites like Etsy or Shopify (alternative eCommerce sites are available) in order to facilitate an online shop.
Cost is likely to be the biggest decision point in this choice. In order to build your own eCommerce site, you will need one, or, more likely, multiple coders and testers a database manager (DBA), someone to manage the servers or the cloud infrastructure (DevOps), and potentially a product manager or two to ensure the features available on the platform are appropriate to your customers and continually being updated. Costs associated with a team of this size will be at least $250K per year in personnel expenses alone, and if you have a significantly diverse range of products and/or service offerings on your site, this outlay could easily increase by a factor of ten.
However, this may not be an issue. Perhaps your company is already established, and you already have a team in place and are looking to switch from buy to build. Or potentially, you are a new venture and putting together a team with significant commercial backing. If so, building your site is significantly more attractive. Not just because of the readily available components, via open source and vendor-specific software, but also because of the flexibility your company has in building an attractive online store with new, client enticing features, which make the selection and buying journey easy and delightful to your customers.
Every aspect of the online stores you visit, from the 'Prime' slider on Amazon to a shopping cart that remembers your delivery addresses and credit cards, has at some point been innovated by a team of developers. It is significant to remember that as recently as a couple of decades ago, very few of the features people take for granted as part of their online shopping experience did not exist!
Of course, if you don't have the budget to bring together a team of tech gurus to build the next best award-winning eCommerce platform, then the buy option is an attractive alternative. And 'buy' can be beneficial. Depending on the company you choose to provide your shopping platform, you can be reasonably confident that most of the important commercial features will be available, or at a minimum, on the delivery roadmap to provide in the not too distant future. In addition, you can be sure that your transactions are secure and that the provider is up to date with their security procedures.
Security
One important question is to ask, or at least consider, is whether your provider is ISO27001 and SOC2 compliant for transactions in the UK and US, respectively. While these standards are not legally compulsory, they are a good sign that the platform has undergone rigorous scrutiny from both a cyber security and an internal process perspective.
While these steps are of more significance for a higher-end trader who is looking to keep costs down by using a 'buy' choice than a weekend trader or a very small business just starting out, it is certainly worth asking the question of your top three providers during your selection process.
Digital Asset Management
Security is not the only aspect to consider; it is important to remember you will be using the application on a daily basis, and from that perspective, it is important to consider how you intend to manage your digital assets.
If your eCommerce store has hundreds or thousands of products, then you will likely have tens of thousands of digital assets, and how you decide to manage assets could have a significant affect on how slick your team is. Many businesses make use of Digital Asset Management (DAM) software.
Digital Assets include images of your products, product descriptions, user manuals, fact sheets, specification sheets, and legally binding certifications. They could also include software, drivers, other programs, optional extras, skins, and add-ins, to name but a few.
Keeping track of these assets can quickly turn into a nightmare, especially if a folder-based management system is used. Enter the DAM. Digital Asset Management software enables these assets to be tagged, labeled, grouped, categorized, sorted, and filtered so system users can easily find what they are looking for.
In addition, many DAM applications enable interoperability from other systems via API so the assets can be accessed securely and specifically per product, such as by automatically listing all assets available for product ABC123 on your eCommerce site when a user browses or buys that product.
Multi-Channel Mobile is a Must!
While the potential features available on an eCommerce platform could quickly become an endless list, multi-channel (aka omni-channel) buying is worth mentioning. More specifically, mobile-enabled eCommerce transactions. According to bigcommerce.co.uk, in the third quarter of 2020, 40% of online transactions used a mobile or tablet device, and over 10% of all US purchases (including offline purchases) are expected to be via mobile by 2025. So, it's clear the market is huge and growing.
Therefore, one of the prime considerations when choosing or building an eCommerce site must be the ability to transact using a mobile device. In the code development world, this is known as mobile first development or mobile first design.
Takeaway
This article has taken a very brief look at three aspects of creating your first eCommerce site. The primary points are build or buy, digital asset management, and mobile-first design. There is a wealth of information available on the internet, and techniques and applications are evolving on a daily basis. However, you choose to implement your commercial online presence is entirely