Crazy Secrets of Closing Your Best Deal Yet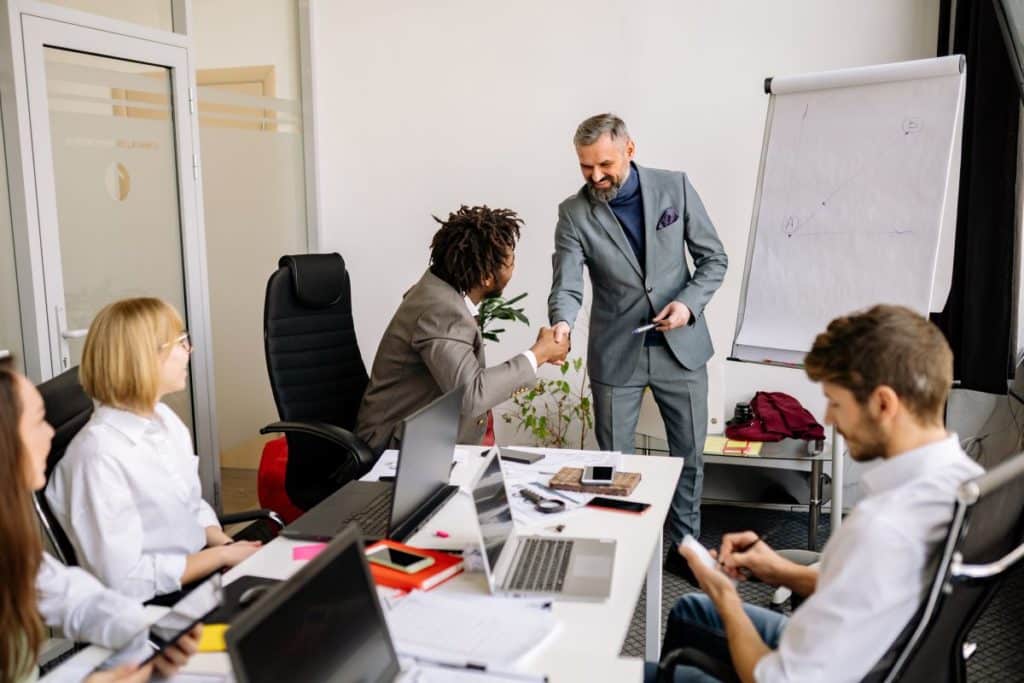 Selling big-ticket items requires a step change mindset shift from selling low-priced items. In fact, some of the strategies used by a big-ticket salesperson may seem crazy to a fast-moving consumer goods (FMCG) salesperson.
If you're not getting the kind of closing rates you seek for big-ticket items, attending a negotiation training seminar should get you in the right mindset. Some practices that were deal breakers in smaller sales may work great in closing larger deals quickly. Let's take a deep dive into some unconventional strategies for closing your best deal yet.
Set an Urgent Deadline
Rushing your buyer is a no-no in most sales negotiation scenarios. Rushing the buyer reeks of desperation and raises red flags. The customer might begin wondering why you're in such a rush. Is there a problem with the product/service? Is your company facing cash flow problems? Are there negative legal ramifications to owning that item that you want to get rid of so fast?
However, when used right, time-based deadlines are powerful triggers that can be used to prompt high-end buyers into action.
Urgent deadlines can be used to play on the customers' FOMO (fear of missing out.) Urgency can also give the impression that you're talking to other buyers and you will accept offers on a first come, first served basis. This works especially well for one-of-a-kind items.
As one real estate agent in the Playa Del Ray community of LA put it, "a sense of urgency builds up anticipation and increases the momentum heading towards a sale. In most cases, the higher the price, the better the response rate when an urgent deadline is applied."
Sell Like a Billionaire
At a recent high-end horse auction, one thoroughbred colt went for close to $5M. One of the fascinating things was the casualness by which buyers were bidding and sellers accepting the bids.
When you're a billionaire, a $5M sale will probably not get you into a nervous sweat. You are not likely to get overly passionate over a customer's request for a $100K discount. $100K is a large sum by most people's standards, but a billionaire will probably be looking at it from a different perspective than someone with a $6M net worth purchasing a $5M item.
The billionaire is not scared of losing a $5M sale because of a negotiation deadlock on the $100K. If it's a concession you're able to make, then make the deal. If the concession is too high, adopt a take-it-or-leave-it position without feeling the pressure to negotiate more.
Price Appropriately
Big-ticket items usually attract customers who are supported by professional buyers and consultants. Fast-moving consumer goods (FMCG) salespeople transitioning into high stakes markets sometimes make the error of pricing too high, so as to leave enough wiggle room for hard bargains.
Overpricing is particularly common with homeowners selling their property on their own without using a real estate agent. Other sellers likely to overprice on their first sale effort include yacht owners, motel owners, small hotel owners, and startups seeking to sell their first business venture.
When your prices are disproportionate to market value, discerning customers are likely to shy away from engaging in negotiations. You are more likely to only attract casual window shoppers who have no inclination to buy. The best negotiation seminars warn of the following disadvantages to overpricing:
Costs you endless man-hours showing the property to non-buying window shoppers
Costs you high advertising figures
Causes anxiety as the property's value may depreciate if the market is falling
Hurts your pride as you may become a laughing stock among peers
Delays the sale as you may have to delist and wait before relisting again
When you finally lower prices, you might have to make big concessions that may take you below market rates
On the other hand, when you price appropriately, knowledgeable buyers usually appreciate and respect your offer. Buyers will likely make genuine offers closer to your target price. You are likely to get multiple offers when your price is justifiable. Multiple offers mean you have competing buyers and you don't have to give in to painful concessions.
If you negotiate effectively, you stand a better chance of creating a mini-price war amongst your sellers. Just pick the best offer and close the deal.
Learn to Say No
It might seem counterintuitive for a salesperson to say no, but there are many occasions where "no" will move you forward faster. If you want to be the kind of salesperson who can close a deal fast and at favorable terms, then you need to embrace the power of saying no.
Know Your Boundaries
Know what is acceptable and what isn't, and stick to your guns will help you close a deal. If a buyer wants concessions that will eat into a big chunk of your profits, say no. If your boss makes unreasonable administrative demands on your time that take you away from selling, explain your reasons for declining and discuss a more workable schedule.
Have Your BATNA
How do you say no confidently and without feeling pressured? It's easier to say no when you have an advantageous fallback position. A recurring theme in negotiation seminars is to prepare a Best Alternative to a Negotiated Agreement (BATNA) that you can turn to if no agreement is reached.
For instance, the CEO of a local startup wanted to upgrade the company's jet. The CEO was asking for a $3.7M base price for their Cessna Citation M2, while their first prospective buyer offered $2.9M. The seller could afford to say no to this offer as a regional consortium which didn't intend to buy had made an air charter offer that would bring in at least $270K monthly for the next year. The air charter offer was the seller's BATNA.
Prioritize
You can reasonably say no when you're asked to sacrifice priorities. For instance, if you prioritize a high-volume regular client, it's easier to say no to time spent wooing a customer who rarely buys and is usually asking for unjustifiable discounts.
Round-Up
While some strategies may seem like common sense, like having a BATNA, sellers may find that selling big-ticket items requires an unconventional mindset.
Selling like you're a billionaire works to take desperation out of your sales pitch. Appropriate pricing and setting deadlines expedite the sales negotiation process, leaving little room for extended negotiations. When these strategies are used appropriately, you're likely to increase your big-ticket sales.