CoreCommerce announces integration with EVS for Age Verification
CoreCommerce now announces an integration with EVS (Electronic Verification Systems) to allow you to use Age Verification for your store when needed.
If you sell Alcohol or Tobacco, this feature will allow you to safely and securly verify someone's age online by verifying their birthdate and partial social security number through EVS's API.
Once verified, CoreCommerce will then allow checkout to happen.
EVS is $0.50 per verification attempt to use, and there is no account you have to signup for to use it. All verifications go through CoreCommerce's account, and your store gets billed for the attempts it makes each month.
To enable this feature, you must do 2 things.
Step 1
Go to Settings -> Plug In Settings -> EVS. You must there agree to the Terms and Conditions and download the application found by clicking the button below: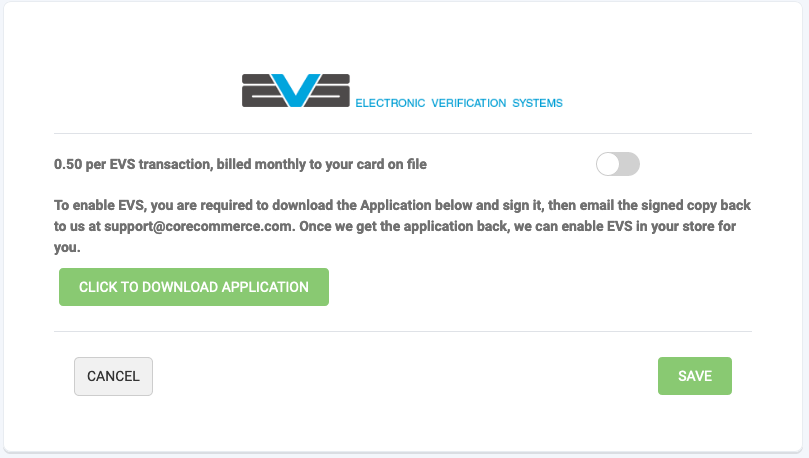 Step 2
Once you have filled out the application, email it to support@corecommerce.com. Once we get it and verify its been signed, we will enable the feature in your store, and the same screen above should become this: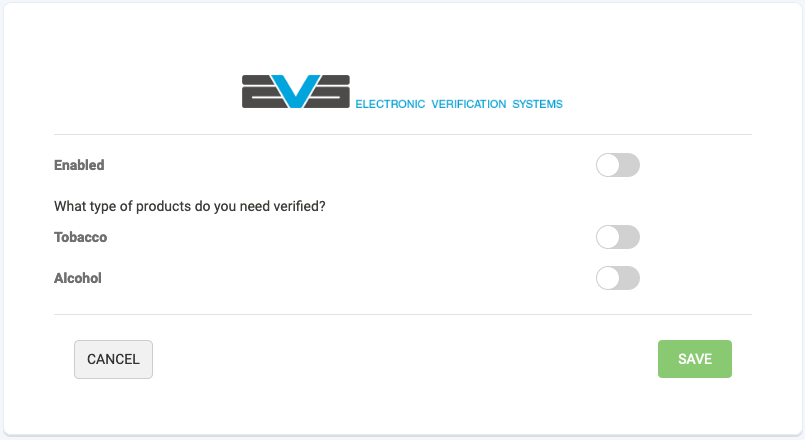 Step 3
Once you see this screen, you can enable the feature, and choose whether or not to verify for "Tobacco" And/Or "Alcohol" related items.
Once you have saved here, you can then edit a product, and inside the "Advanced" section, you should now see a section for "EVS":
And when you open this, you can flag the product as either "Tobacco" or "Alcohol", but NOT both.

Thats it! If the system detects an item in the cart that needs to be verified, it will ask the customer to provide their SSN (last 4 only) and Birth Date to complete the transaction: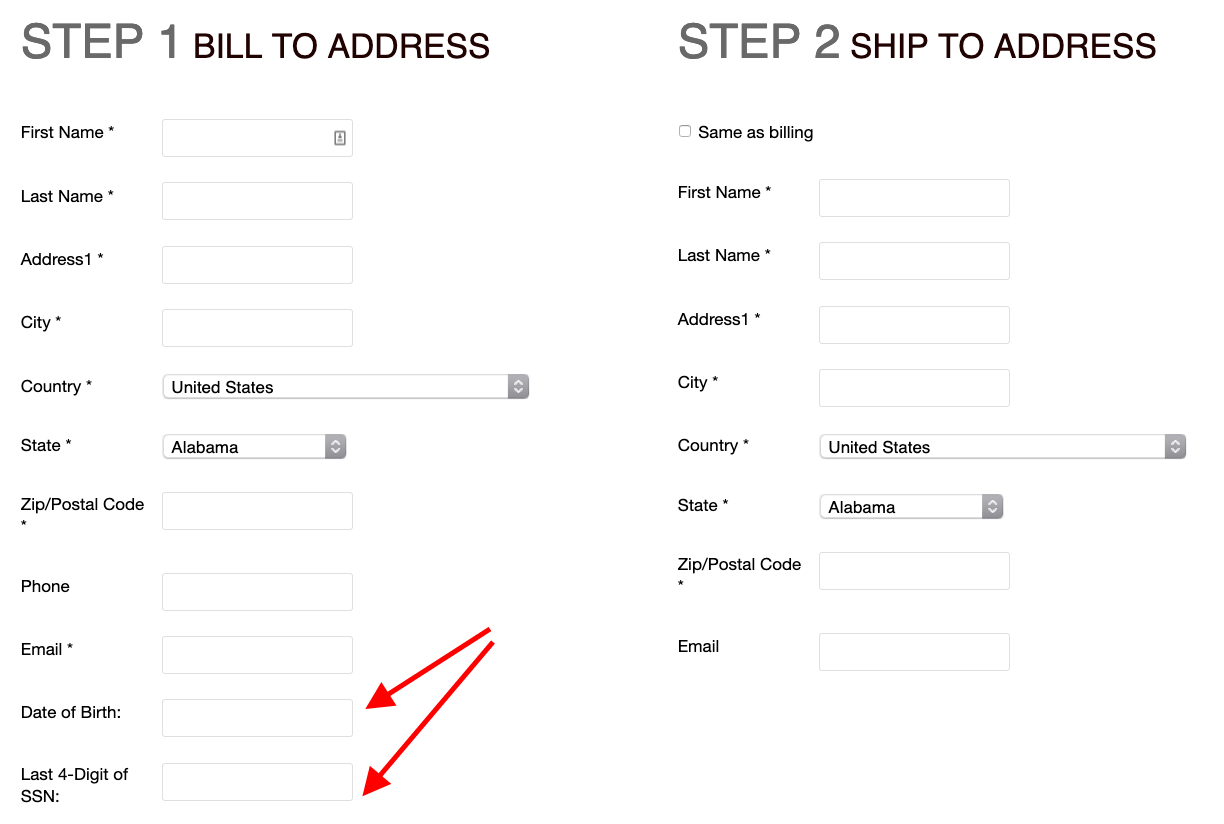 Happy Selling!
CoreCommerce Team