Benefits of an Ecommerce AI Chatbot and How to Build a Chatbot for Your Ecommerce Site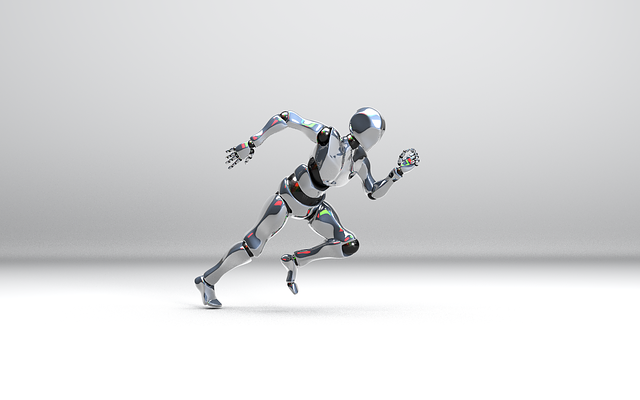 AI chatbots for eCommerce sites improve the ability to overcome sales obstacles, provide product recommendations, and solutions to customer inquiries. They act as a sales associate by pushing customers to add items to their carts and to complete the purchase. These bots connect to product databases so they will have product availability and they handle product and order status questions. Ecommerce AI chatbots provide customers with simple and fast information about products, orders, and policies. The impression of the company giving care to their customers at all times is provided by this chatbot because it works 24/7/365 giving immediate responses.
They collect data on the issues that customers are having which can be about product concerns, website troubles, and other sales obstacles the company has to overcome. Providing this information to businesses allows them to have insights on where to improve their website and chatbot to create an easier shopping experience for their leads and customers.
Benefits of an eCommerce AI Chatbot
Gaining marketing insights, increasing revenue, overcoming sales obstacles, and many more are benefits of having an eCommerce AI chatbot on your eCommerce store. Here are the top five benefits of having an eCommerce AI chatbot.
Engage Visitors
The importance of engaging shoppers is ever-present to guide bowers to purchase. Fully automated, 24/7 AI chatbots overcome sales objections and assist visitors to get their questions answered and their needs met with instant feedback. Engagement between the visitor and the AI chatbot increases sales revenue by 15% – 35% on average.
Features that target and trigger the bot as the shopper is browsing fully engages the bot user. These are all customizable and allow for the chatbot to meet the company's needs. Page targeting is where the bot pops up based on where the user is on the website with a location-specific question. When they switch to a different page a different question will appear pushing them to engage the users in a conversation leading to sales. The triggers also engage the visitor depending on when and where they are on the site. Often it pops up when a visitor first gets to the site, similar to when a sales representative approaches shoppers at stores upon entry.
Customer Service
AI chatbots reduce the number of support tickets by resolving repetitive customer inquiries and comments. Chatbots are often helping reduce customer support tickets by 25% to 50% and up to 78% of all customer contact requests. Users can voice their concerns, ask their questions, communicate by typing into the bot, and are available 24/7/365. Conversations with an eCommerce AI chatbot can switch topics within the AI's knowledge like a normal conversation. These eCommerce chatbots act as customer service agents as well as being sales representatives.
Ecommerce AI chatbots are a simple way to provide a better shopper experience while increasing the number of customers that can be helped by providing faster responses than live chat. AI chatbots are allowing support to have more time to help with higher-level issues, questions, and comments. For customers' needs to be met, bots provide answers to the best of their AI knowledge and users can request to speak with a live representative if needed.
Marketing Insights
An eCommerce AI chatbot provides insights, weekly reports, and analytics to observe and overcome sales obstacles. The AI chatbot collects data from users including user responses, fallback reports, page engagement reports, and form response reports. These features assist with AI training by providing information on where users are hitting sales obstacles. Gaining insights on how users are moving through the website, what conversations, comments, and questions they ask can be found in AI chatbots reporting and analytics.
Search Product Databases
Ecommerce AI chatbots have product add-to-cart buttons, images or videos, and a short description within the chat window similar to a website's search bar. The chatbot can comb through a product database based on the user's description of what best fits their needs. However, it is much more than just a search bar. The chatbots can connect directly to the product database; the AI chatbot can then recommend the best product for that shopper as well as upsell other products. Having the AI chatbot search the product database is a simple way for customers to get their questions answered and provides a quick way to shop, often finding products that are buried in menus.
To search the product database, the bots have to integrate with the eCommerce platforms. Many of these bots are supported when using Magento, Shopify, and WooCommerce. There are a few bots, like Ochatbot, that can integrate with all eCommerce stores. Data can also be sent to third-party platforms like live chat, CRM, and customer support ticketing systems. Integrating with these platforms allows easy access to the product databases and automatically adds products and descriptions to the AI chatbot.
Along with searching product databases, they provide recommendations and prompt them to be added to the cart. After a product is selected the AI can make recommendations cross-selling and up-selling additional products. The AI chatbot can determine which products are best sold together and suggest those additional products before checkout. Products are presented to the shopper in a priority that best fits the eCommerce store's goals. For example, are they looking to sell the most profitable products first or products that are low on inventory or in a close-out end-of-season status. Recommendations can also be added by the company's preferences to feature a certain product or group of products.
Abandoned Cart Feature
Once a customer returns to the eCommerce site, the chatbot prompts customers to purchase their previous cart items. Some abandoned cart systems work without email and can detect if the shopper is interested before they get to checkout. Whereas, traditional abandoned carts only work if the shopper has gone through the checkout process by adding their email address.
The abandoned cart feature is also an effective feature to improve sales. The customer's cookies are saved for 30 days, saving everything that the customer had added to the cart. Within that 30 days, the customer can go back and see what they were previously interested in buying. It provides a shortcut for the customer to pick up where they left off and continue to purchase their products. The abandoned cat feature increases revenue by an average of 27% and, for Ochatbot, up to 34%.
How to add an eCommerce AI Chatbot to your site
Adding an eCommerce AI chatbot to your site ranges depending on the eCommerce store, website platform, and chatbot you are using. Magento, Shopify, and WooCommerce support many chatbots for mostly support functions. A few like Ochatbot connect to the database to recommend products. In most cases connecting the chatbots to the store is as simple as adding an app or script of code to our site. However building the chatbot may take some time. If you are interested in learning more about building a chatbot here is a free course and chatbot.