Best Tools for Fast-Growing SaaS Startups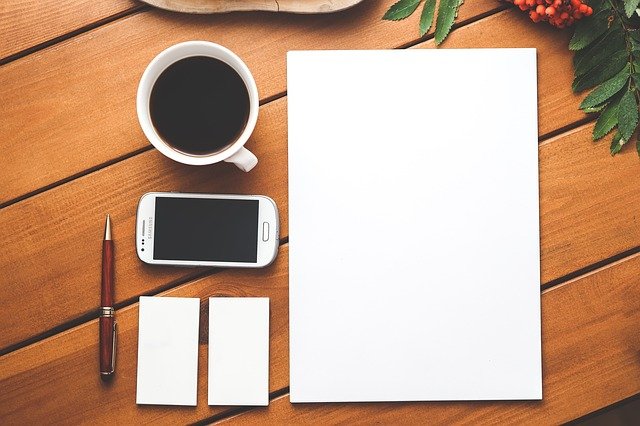 Today, cloud-based software is probably the most reliable and efficient model of SaaS Startups and online business. The majority of companies, both large and small, can no longer function without it. Plus, more people tend to subscribe to services like Apple Music, Netflix, and various paid mobile apps.
Based on the SaaS model, you can build successful products in both B2B and B2C spheres like Cloudways offering both B2B and B2C, attract venture capital investments, create SaaS unicorns, and even develop financially successful startups without outside investors. In today's technology-driven business ecosphere, businesses of all sizes heavily rely on various tools to analyze performance, generate leads using Facebook Lead Ads, create a logo, mastering SoLoMo, etc. For SaaS startups, there are certain tools that they must use for running their business smartly.
If you are owning an online store with million-dollar annual sales, it is very likely that you need to migrate to an enterprise-level eCommerce platform. Two of the most trusted SaaS-based platforms for enterprises are BigCommerce Enterprise and Shopify Plus.
However, just because of its popularity and proven effectiveness, SaaS today is a super-competitive niche. It already has all the best practices and approaches that are available to anyone who wants to learn it.
Therefore, starting a SaaS startup today, apart from knowing your playbook, i.e., the basic SaaS business principles, you also need to use the right software tools and services. Only then you will have a great chance for success.
In this article, we'll share a few tips and tools that helped us and that every fast-growing SaaS startup should consider.
With that said, let's get started!
Top 11 Tools & Services for SaaS Startups
StoryXpress
StoryXpress is an end-to-end video platform that lets you humanize the way you promote and sell your product or services, and communicate with internal as well as external stakeholders. Startups can drive more revenue through the strategic use of video.
StoryXpress lets you record video messages using your screen and webcam. Not just that, you can use the platform to quickly create videos for sales and marketing right from explainer and demo videos to personalised sales pitches. You may also want to use StoryXpress to record videos for customer support, such as FAQ videos and query resolution videos.
However, the very essence of the product goes beyond video recording. Using StoryXpress, you can edit, host, share and manage your videos. You get an immersive video experience, and track advanced video analytics using heatmaps and engagement graphs to learn powerful insights on the likes and dislikes of your prospects.
StoryXpress Features:
Screen and webcam recording
Video editing
Tracking video analytics
Sharing videos
Creating video channels and playlists
Adding calls-to-action to your videos
Customization of video player and page for white-labeled experience
RingCentral
RingCentral is a business communications service provider and one of the leaders in UCaaS (United Communications as a Service). It provides cloud communications and collaboration solutions.
You can expect free online collaborations and screen-sharing solutions for up to 100 participants. RingCentral offers the ability to hold online meetings anytime, anywhere, and on any device. Share files, set tasks, and experience seamless transitions between chat, file sharing, and web meetings.
RingCentral provides a single user identity across multiple locations and devices, including smartphones, tablets, PCs, and stationary phones. It allows you to communicate in multiple modes, including voice, video, SMS, messaging, HD collaboration, conference calls, online meetings, and fax. The company also provides contact center services.
RingCentral features:
Videoconferencing;
Screen sharing;
Private online chat;
Shared online chat;
Screen recording;
Drawing board;
File showcase;
Participant role management.
ProProfs Help Desk
ProProfs Help Desk is an easy-to-use customer support system that comes with a forever free plan. Whether your agents receive requests via email or complaints via live chat, this tool ensures your team is prepared to address obstacles in multiple channels. Powerful automation capabilities are available in the form of automated ticket routing, chatbots, a self-service knowledge base, canned responses, and more.
A great feature of ProProfs Help Desk is that it offers customer support managers great visibility into agent performance and other metrics such as first response time, ticket resolution time, etc. In addition, companies looking to improve customer experience can share CSAT and NPS surveys and let their customers rate their support interactions instantly.
Pros:
Automate email and chat responses and share faster responses
Deliver personalized experiences at scale by viewing customer communication history
Get valuable customer feedback through CSAT, CES, and NPS surveys
Track important customer experience metrics with AI-powered reports
Establish communication priorities, track their lifecycle, and make use of internal notes to hold discussions
Cons:
The tool needs to offer more integration options to third-party tools
Aeroleads
Aeroleads tool will be really useful for you since it is a B2B Sales software tool for finding your target prospects' email addresses in real-time.
We are a technology startup launched in 2017, and have monthly traffic of 102k, with 20k users using our Aeroleads Email Finder Extension on Chrome Store – Click here Along with that, we have a good user base and clients from mega tech companies.So, I thought you would be interested in knowing more about our tool, below are the services we prove-
Middleware
Middleware is a no-code autonomous infrastructure tool that helps you scale and effectively manage your cloud applications. The platform has partnered with top cloud providers that includes AWS, Google Cloud, DigitalOcean, Azure, Alibaba Cloud and IBM Cloud.

Middleware empowers its users to focus more on business growth without worrying about managing their application, cloud storage and up time. Middleware aims to help companies save their cloud related expenses by optimizing precious resources and scaling business applications horizontally and vertically.

Middleware Features:
Smart Load Balancer
Service Discovery
Containerized System
Autoscaler
Multiregion & Multi Cloud Support
High Availability & Scalability
Poptin
Poptin is a conversion optimization tool that lets you convert website visitors into leads, email subscribers, and customers. With the power of high-converting, behavior-based popups and contact forms, you can recover abandoned carts, engage with more customers, boost email signups, and increase your conversion rate. It is packed with amazing features that let you target the right customers and convert more qualified leads through smart triggers and accurate targeting.
You can even integrate your pop ups and email forms with your email marketing or CRM software to experience a seamless email list building and lead generation funnels. This would be a great tool if you're looking to create a virtual summit or other type of online conference.
This SaaS tool strongly grows as a brand, with thousands of positive reviews across website platforms and a growing community of users in different parts of the world.
Poptin features:
No-code drag and drop editor
Customizable premade templates
Device compatibility
Smart triggers
Targeting rules
50+ native email and CRM integrations
A/B testing
Built-in analytics
Live chat support
Wigzo
Wigzo is a cloud-based contextual marketing platform. It enables businesses to increase conversion rates of leads by automating and personalizing marketing and advertising efforts through quality analytics, AI, and Big Data. The startup has more than 600 clients worldwide, generating $240,000 in revenue per month.
Tools like Wigzo help marketers send smarter communication and understand real customer needs. In doing so, they test every piece of content on a website, mobile app, or email. With Wigzo's predictive technologies, you can analyze user behavior and provide real-time analytics on user engagement strategies.
If you're looking for an AI-based marketing automation tool that can collect customer data, produce dynamic content blocks, and personalize your communication across all channels (incl. email, SMS, WhatsApp, etc.), then Wigzo is your perfect tool.
Figma
Figma is a powerful graphic editor for web design where you can create:
Interactive website prototypes and mobile apps;
Interface elements, e.g. icons, buttons, menus, windows, and feedback forms;
Vector illustrations.
In Figma, all documents are stored in the cloud. This means that you can collaborate on layouts in the editor and open them via a link, without downloading.
The editor can be accessed through a browser or you can download it to your PC. It's suitable for both Windows and Mac. In the desktop version, you can work offline, and when you access the Internet, your changes are synchronized.
Figma advantages:
Cloud document storage. There's no need to transfer layouts, put them in the cloud, and control versions.
Collaboration on layouts. Similar to Google Docs, Figma allows you to work on a document together: you can grant access to view/edit + simultaneously work on a layout.
Free for individual users. If you work in your account by yourself, all functions are free. You just sign up and start working. You can let others view the document for free, too.
Hotjar
Hotjar is an online service for site analytics and feedback accumulation. It's designed to help get into the needs of visitors and increase conversions. Essentially, HotJar is a set of heat map tools that help marketers analyze user behavior on a site.
The best feature of this service is that it's an all-in-one service that allows real-time tracking of how effectively a business attracts visitors. Plus, it also lets you know how changes made to the UX/UI design affect user behavior.
Hotjar features:
Click maps;
Visitor behavior tracking;
Conversion funnels;
Forms analytics;
Feedback;
Surveys;
Proactive chat;
Click comparison;
Feedback-based FAQ;
Form analysis to generate leads;
Viewing visitor reactions to content length;
Direct chat with visitors;
A/B testing;
Determining if content needs to be removed, moved, or changed.
Traffic source analysis;
Tips for improving UX (incl. different screen resolutions);
Tester recruiting.
The system is suitable for UX and UI designers, developers, managers, analysts, and marketers.
Another great attribute of HotJar is its ability to integrate with A/B testing tools like Convert Experiences. A/B testing is a trusted way to deprioritize opinion, and instead take action on insights uncovered through traffic analysis and session recordings.
PhoneWagon
PhoneWagon is a cloud-based call tracking solution that helps businesses improve their marketing efforts. This is done by using unique local phone numbers in each region where a marketing campaign has been launched. With local numbers, businesses track where their advertising is generating the most calls/sales and where their efforts are failing.
PhoneWagon features:
Instant phone number setup. Instantly find any area code and add a phone number in a single click. In less than 30 seconds, you can add a phone number, set it, and start using it immediately;
International phone numbers. Phonewagon offers international phone numbers in over 80 countries;
Toll-free numbers. Such numbers are great for national marketing campaigns;
Local phone numbers. Such numbers are able to convert more for localized small business marketing campaigns when compared to toll-free numbers;
Transferring your current phone numbers;
Phone call recording;
Whisper messages. Quickly find out which marketing campaign prompted a phone call, so you or your customers can be prepared for every call;
Greeting messages. PhoneWagon allows you to play a greeting message to the caller at the beginning of the call;
Custom call tagging;
Simultaneous calls. Such calls reduce waiting time for incoming calls, improve customer service, and increase sales;
Automatic text message (text messages to answer missed calls and other events);
Unlimited user accounts;
Email summaries;
Enhanced reporting;
Dynamic phone numbers;
Google Adwords and Google Analytics integration;
Visitor and keyword tracking.
According to Ryan Shank, founder of PhoneWagon, 750+ companies, ranging from small businesses with just one employee to agencies with $50-million-per-year revenue, use the service.
Loop Email
Loop Email is a desktop client and mobile app for effective communication through email. Loop helps keep your team organized and offers effective management of incoming emails without any chaos. You can use it for sharing individual emails within the platform (like on a forum or under social media posts), files, and managing shared inboxes.
Loop features:
Shared inbox. Handle customer emails together;
Team collaboration. Chat in two or with an entire team;
Workflow automation, SLA reminders, and templates.
Loop is known as a game-changer among various firms. Customize Loop to fit your team and save time on routines. The platform offers an innovative way to interact with email, make it better, and fully take your inbox in control.
By the way, the MVP development for this SaaS startup cost $1 million. On top of that, the company also raised $5 million to develop and expand its customer base.
EngageBay
EngageBay is a great all-in-one marketing and CRM software for startups. This software is designed to help small businesses get the exposure they deserve and turn their customers into active promoters of their business, bringing them great success.
EngageBay works like a smart assistant that takes care of all your marketing needs, without any need for you to learn complex software terms or technical skills.
This software empowers startups to attract potential clients in real-time, converting them into paying customers with ease. It uses simple drag-and-drop tools to manage your entire website content, including landing pages, banners, and paid ads.
The powerful dashboard with built-in analytics allows monitoring every aspect of your company's performance — from sales and leads through social media engagement to customer service efficiency — in one single view.
EngageBay has a wide range of features. Key among them are:
Email templates, email template builder, HTML coding for emails.
Online appointment scheduling with notifications and in-app calendar.
360-degree contacts view to make sales and customer support easier.
Automation workflows, so you can focus on core business tasks.
Social media suite for scheduling and tracking the performance of your posts.·
Landing page builder with optimization tools and templates.
Business deals and projects analytics for tracking and predicting revenues.
Personalization tools for drip email campaigns.
Sales data to help make better business decisions.
In-app calling with call scripts and call recordings.
Live Chat and Help Desk for delightful customer engagement.
EngageBay is an affordable software designed to grow with startups as they expand their customer base. It also comes with plenty of integrations, the latest of which include JotForm and CallHippo.
You can use this software free forever if you keep your contacts base under 500.
NuovoTeam
NuovoTeam is an amalgamation of holistic features – an all-in-one productivity and communication suite designed to swiftly connect and collaborate the frontline workforce through instant and real-time voice messaging, Push-to-Talk (PTT) with the organizations. NuovoTeam is designed to empower the frontline workforce to yield optimum productivity and streamlined communication. NuovoTeam PTT is compatible with your Android and iOS devices. Also, With the NuovoTeam PTT feature, the field workforce can mimic and turn any mobile device into a walkie-talkie. NuovoTeam turns your smartphone and mimics it into a modern walkie-talkie, rationalizing the push-to-talk voice-to-voice communication in real-time.
Features:
Push-to-Talk (PTT) Communication
Corporate Directory
Location Tracking
Instant Messaging
Calling
Newsfeed
Channel Management
User Management
Deepdive Dashboard
Admin Dashboard
Clientjoy is an all-in-one CRM and Growth Engine for Agencies & Freelancers. Used by 3100+ Agencies in 90+ Countries, it is a one-stop solution for agencies & freelancers to manage leads, proposals, invoices, payments & clients.
Top features of Clientjoy are:
One place for all your client relationships
Client Portal to manage your customers
Create Proposals with pre-defined templates
Receive updates of Proposal statuses
Set recurring invoices & directly send to your clients
Different payment gateways Dedicated Client Portal
Sales pipeline management
Recurring invoice and timely auto-reminders
Email integration & calendar to manage your schedule
Multi-currency payment feasibility
GetYooz
Yooz is an accounts payable automation solution. Fraud costs businesses billions of dollars every year, and you need to protect yourself against it.
Yooz offers secure AP automation, which will streamline your AP process and provide security against potential fraud. This will provide you with confidence and peace of mind knowing that you are protected. Yooz includes benefits such as:
Automatically identifying forged documents
Recording of document access
Fraud attempt identification.
Identification of potential duplicate invoices
The automation capabilities offered through Yooz make it easier for you to prevent accounts payable fraud, and also to handle your day-to-day business. Automation will prevent human error, and save you time and money on staffing. Every invoice is automatically processed and stored within the cloud database, and moved through your workflows. You can control who can access it, and who can approve payment. The entire process is safe and secure. With Yooz, you can be confident in your security and improve your business efficiency.
Nextiva
Nextiva primarily focuses on customer service through the Cloud Contact Center. They offer a unified communication platform along with business intelligence, and automation. Streamline your business communication – internal and external seamlessly. Easy to combine business phone, video conferencing, collaboration, and customer management.
You can use Nextiva to enhance your customer experiences and create a central repository for your employees – all at one place.
Nextiva provides you means for easy communication – Video conferencing, text, email and instant messaging. The built-in automation simplifies your daily tasks and saves your time spent on the grunt work.
Main features:
Contact Center
Toll-free number
Video conferencing software
SMS
Fax
Call analytics
Call recording
Automated voicemail transcription
Emails
Surveys
Auto-responses
Top 6 SaaS Resources every SaaS Startup Should Know
Salesflare
Pay close attention to Salesflare's CRM blog. That's where they sometimes post quite engaging articles on SaaS sales and benchmarks. For example, you can read about the widely used association of SaaS customer types with animals. Whales, deer, elephants… Does that ring the bell?
Software Equity Group
Software Equity Group focuses specifically on software companies, most of which do business based on a subscription model. They have an extremely informative blog with interesting articles and analytics on factors that affect MRR, churn analysis or the impact of retention on evaluation. They also have a separate research block with Annual Reports. The block mainly covers public company analysis, wrapped into the SEG SaaS Index, as well as M&A deals.
Note that SEG reports provide information on metrics specifically for public companies (grouped by industry in the Reports). However, you will not find analytics on nonpublic companies here. We have one source for you on those below.
Open Startups
There's a movement that consists of startups ready to publicly disclose their information, including metrics. You can find such startups on the site and read in-depth information about specific projects. You choose a specific company and analyze its profile in detail. And we mean "in detail" – in the menu on the left, you can go deeper into individual metrics, forecasts, customers, benchmarking, and so on.
Latka Database
Latka Database is a great source that collects data on over 6,000 (!) SaaS companies. The database was created and is maintained by a team of SaaS entrepreneurs and investors, Nathan Latka. Here you can upload basic metrics (revenue, funding, cash flow, team size, etc.) for companies that you choose by various criteria. The latter include industry, revenue, funding, team size, location, etc.
SaaS Capital
SaaS Capital lends to SaaS companies, blogs, does research and tracks public SaaS companies as part of its The SaaS Capital Index. The latter compiles average multiples to ARR, capitalization data, and monthly revenue in Excel. The blog consists of summaries of small benchmark reports and valuations. However, they post 1-2 charts of 5-10 charts from the report in the blog.
Tomasz Tunguz's Blog
Next, we have a blog of Tomasz Tunguz, a venture capitalist from Redpoint, that provides information on non-public companies. However, you will have to look for the analytics. For example, Tomasz posted a template for analyzing SaaS metrics. You can open a public Google Doc or download a .xls file.
Search for articles via tags on the left and enjoy! For example, you can check "How Much is 20% More NDR Worth to Your SaaS Startup?" for insights.
6 Tips for SaaS Startups to Grow and Attract Leads
Understand Your Target Audience
For a SaaS startup to scale, it's not enough to simply have a good product. First, you need to understand your target market. To do this, think about which of your customers would be disappointed if your solution didn't exist. Based on their profiles, you'll figure out what kind of product your TA will benefit from.
Allow for Trial
Whether your product is targeted at small, medium-sized, or large businesses, the software should be affordable and clear to your customers. Demos and webinars about product features will increase your sales conversions. Free trial periods are also a good idea. Just don't offer a freemium model!
Set Deadlines
Free trials but you have to be careful. SaaS startups often face the problem of paying for their services. This happens when, after developing a product and testing, large companies continue to use the product without paying for it. That's why you should immediately specify with the client, from what point and to what extent your services become payable.
Build a Large Sales Team
Startups need to have a large sales team for their product. Development is a parallel process or even a consequence, so there should always be those who deliver the main vision to customers. In many US companies, for each developer, they have about 10 salespeople who sell the concept, not the solution.
Use Cloud Communication Tools
Cloud communication tools come equipped with advanced call management features, such as international phone numbers, voice and video conferencing, global SIP trunking, international call routing, etc. These features make it easy to communicate with your local and global customers. You can use these tools to tap into new markets and offer international sales and support.
Measure Customer Engagement Metrics
Before trying to scale, for startups with a product-centric growth model, it's important to track and analyze customer conversion and retention. Large companies supposedly use the software daily, but if you're not seeing regular engagement with your solution, you need to find the cause and fix it.
Don't Spread Yourself Too Thin
Sometimes, new SaaS startups fall into the trap of multitasking, trying to be the all-in-one solution to all customers' problems. This often leads to communication difficulties and a lack of consistency in product offers. Startups need to clearly define their area of work and focus on it, without trying to create 1,000 solutions at once.