An Essential Guide to Chatbots in Ecommerce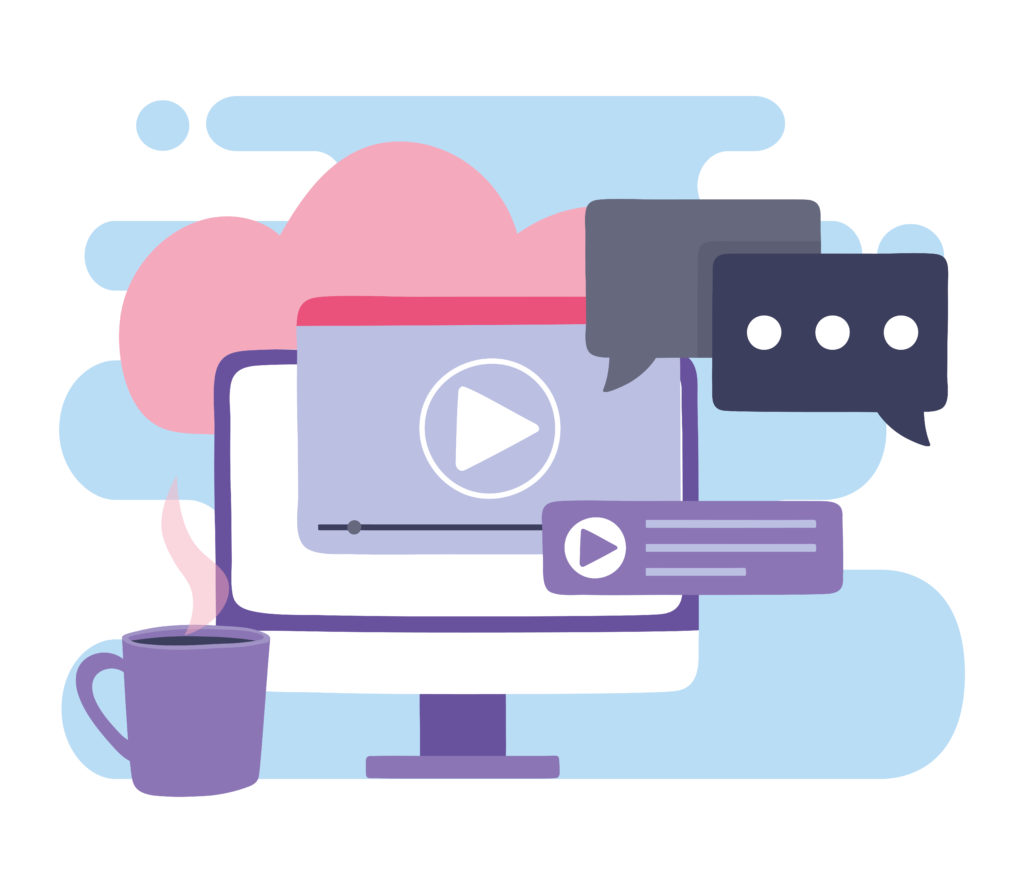 Chatbots are more than just a trend nowadays. Having one for your business is not a privilege, but a common need. Research from Statista shows that the chatbot market is forecasted to reach $1.25 billion by 2025. A chatbot software is a system that is based on artificial intelligence (AI), used as a program that automatically resolves queries of customers and lessens the load on customer service representatives.
Today, we will dig deeper in this topic and show you what a chatbot is, what are the main types of chatbots, and how eCommerce chatbots present a great mix of convenience and efficiency.
What is a chatbot?
Therefore, a chatbot is a virtual assistant that can help you by communicating with your customers through text messages. You can feature your chatbot on your website, apps, or even instant messengers such as Facebook or Instagram. The main goal of chatbots is to get you closer to your customers without any intervention.
Chatbots can be deployed for many purposes – they are useful in any marketing strategy, can be configured to do payments and processing, or only set up as part of your top-of-funnel conversational marketing strategy.The purpose of using them is to help customers complete their purchases, offer specific product recommendations based on their data, and provide immediate customer support.
The most common types of chatbots
In eCommerce, a well-designed and built chatbot will be a great asset – it can help and navigate people to the right products, use existing conversation data to understand what the customers are asking, and a lot more. Also known as online shopping bots, these helpers are set up based on keywords and pre-programmed questions based on previous conversation data.
Now, let's explore the main types of chatbots that are common in the ecommerce world:
Rule-based chatbots: With rule-based chatbots, you can expect a bot that picks up patterns and keywords based on human speech, responding to them with a prewritten phrase that matches these cues. There are many businesses that practice these chatbots for their marketing and support services – they are orchestrating the chatbots to reach out to leads, show them specific results or direct them to a specific question from the FAQ list. In a way, rule-based chatbots are the simplest form of automated technical support.
Live chat: Live chat is a system that combines chatbot software with a live agent interface. While the online bots are the ones to begin the conversation and collect feedback, the specific topic and questions are directed into the inbox of the customer reps who are in charge of solving the problem. However, live chatbots can improve marketing and organize the queries in a nice way, especially if there are groups of customer support specialists specializing in different areas of the business.
AI-powered chatbots: The last type is conversational AI chatbots which are far more advanced in the way that they use Natural Language Processing (NLP) to respond intelligently to user queries. A live chat support software like this can create and learn new responses in real-time based on specific interactions, which is one of the main benefits. Additionally, rule-based chatbots can intelligently respond to inquiries and engage in a conversation on a higher level, rather than just directing the customer to a rep.
Data-driven businesses that rely heavily on benchmarks and metrics (such as FinOps KPIs) need chatbots to make the customer journey on their website smooth and easy. The immediacy, neutrality, options for personalization and cost-effectiveness make all of these chatbot types popular for eCommerce store owners.
The main benefits of chatbots for marketing and support teams
Chatbot technology has changed the way customer support teams work. With the right software, you can not only provide instant feedback but also highlight specific products that your potential customers might be interested in but haven't noticed otherwise. Tools like this make it easier for the marketing team to identify and target leads, even if the potential customer does not consider adding products to their shopping cart.
On the other hand, the cost of eCommerce customer support has been substantially growing over the past few years, which is where AI chatbots are of big help. You can expect increased conversion on the website and more qualified leads coming straight from the chat box. In terms of support, the benefits are numerous – customers won't be lined up in queues waiting for their answer, can always troubleshoot potential problems with the support team, and have the option to switch to a live agent when one becomes available. Needless to mention, the combined results of immediate service and fewer agent transfers mean quicker issue resolution for all.
Using chatbot software is a step ahead of featuring conversational forms on your website for people to reach out to. A solution like this allows customers to get direct and live answers compared to filling out forms and expecting replies in their email inbox.
Ultimately, chatbots are also good for eCommerce SEO – they can redirect customers to the relevant product pages, tracking and shipping information, or other resources, which could in turn increase your rank on the major search engines like Google and Bing.
Final thoughts
In an era where consumers are beyond demanding, there must be a solution that works around the clock and provides immediate feedback. Chatbot software ticks all of the boxes – its revolutionary technology can fit many industries and help businesses grow their revenue in a meaningful way. For eCommerce store owners, chatbots are of particular help as they allow customers to interact with the brand on their own terms, reducing abandoned cart issues and increasing sales.
Looking for the best chatbot software for your needs? Take some time to calculate the ROI of the potential solution, evaluate the time your agents spend on eligible chats, and estimate the cost of handling it with a solution like this. You could always start with a simple rule-based chatbot that solves basic customer service inquiries and then expand to more complex tasks such as helping customers find the right products or more advanced AI-based queries.