A Short Guide To Buying a Franchise – Tips, Tricks, and Considerations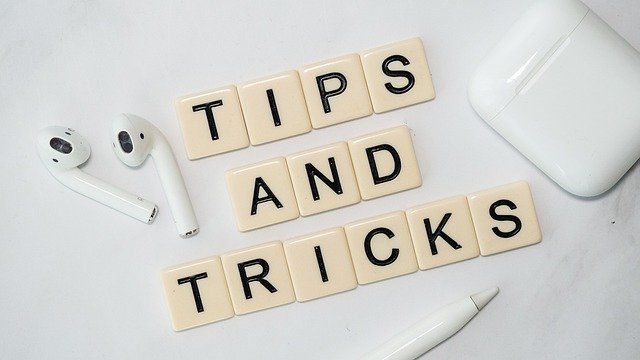 Have you ever wanted to start your own business? If the answer is yes, you might want to consider buying a franchise! It allows you to learn how to run a business, and at the same time, it gives you an opportunity to get support from an established company. Sounds very convenient, right?
Buying a franchise is not a complicated process. In fact, you will get to learn quite a few things about it if you keep reading! We asked our friends over at ktufranchise.com to give us a short guide to buying a franchise, starting with researching which franchises you would like to own and determining how much the franchise fees are to figuring out how much money you can make by owning a franchise, the application process, and getting training and support from the brand owners. Check it out, and soon enough, you should become a successful franchise owner!
Research Your Options
When you want to start your own business, it is important to research your options. You can do this by browsing the Internet. There are a lot of helpful franchise websites out there that can provide you with more information on what you can expect from different franchises.
Decide Which Franchise Is Right for You
If you have decided which franchise you would like to buy, it is now time for you to compare the different options you have. Find out the pros and cons of each franchise, and then pick the one that suits your needs the best. Don't rush this process as it could greatly affect how much success you will achieve in your business!
Buy Your Franchise
Now that you've chosen the right franchise, you can contact the franchise owners and purchase the franchise using your preferred method of payment. Once everything is signed and sealed, you will need to get prepared in order to start running your new business!
Prepare Yourself Before You Begin Business Operations
Before you begin running your business, make sure that you're ready to do so! This means that you should recruit people who will help you run your business, create a marketing plan for your business, apply for licenses and permits, research the competition, and draft a business plan. Once this is done, you can start running your business!
Get Training and Support from Your Franchise Owners
One of the most important things about buying a franchise is getting support from the brand owners. If you have bought a brand new franchise, chances are that the brand owners will want to make sure that you have all the necessary training before you begin operating your business and they can do this by providing you with free training sessions and materials. If your franchise is already established, the brand owners can also provide guidance if you ask them for it!
Follow the Rules of Your Franchise Contract
When you buy a franchise, there is going to be a contract that details everything about your business including pricing, service, and delivery of products or services. In order to run a successful business, it is very important that you follow everything in the contract. If something isn't working well, don't be afraid to talk about it with your brand owners! They may be able to provide solutions.
Make Sure Your Customers Are Happy
The last thing you want is for your customers to be unhappy with their experience of buying from your company. This is why it is important for you to make sure that they are satisfied with their purchases. If something goes wrong with their purchase or they are unsatisfied with their experience, make sure that you resolve their issue as soon as possible! If not, they might never purchase from your company again!
Set Sales Goals
Another important thing to do as a franchise owner is to set sales goals. To make sure that these goals are reached, you have to make sure that you do everything necessary to reach them.
Know Your Product or Service Inside and Out
When running a business, the last thing you want is for there to be a problem with your product or service. This is why it is very important for you to know your products or services inside and out! If you don't, it can lead to your customers getting angry with you when they experience problems with them.
Make Sure That You Understand Your Financials
If you want to run a successful business, then you have to make sure that you understand your financials at all times. This means that you have to understand how much money has been coming in and going out of your company at any given time. These numbers will be important for making informed business decisions!
Look for New Ways to Improve Your Business
One of the best things about being a part of a franchise is that your brand owners will always have the latest information on how to improve your business. This might include adding new products and services, changing prices, etc. You have to make sure that you don't make too many changes at once or else it might scare away your customers!
Summary
If you are someone who wants to open their own business but don't really have your own business idea, then a franchise might be the perfect choice for you. Unlike running your own business and coming up with your own brand, you are choosing a brand that you know and that you know people love. When you compare the two together, I think it's safe to say that buying your own franchise would be a much safer option and much more profitable as well. As you can see from the article above, opening a franchise isn't exactly easy, but having the support of a big brand behind you means that you will get support when you need it the most. If you are someone who wants to branch out and open something of your own, choose a brand you love, a product that you love and endorse, and buy into their franchise.