A Guide To Improving Your E-Commerce Business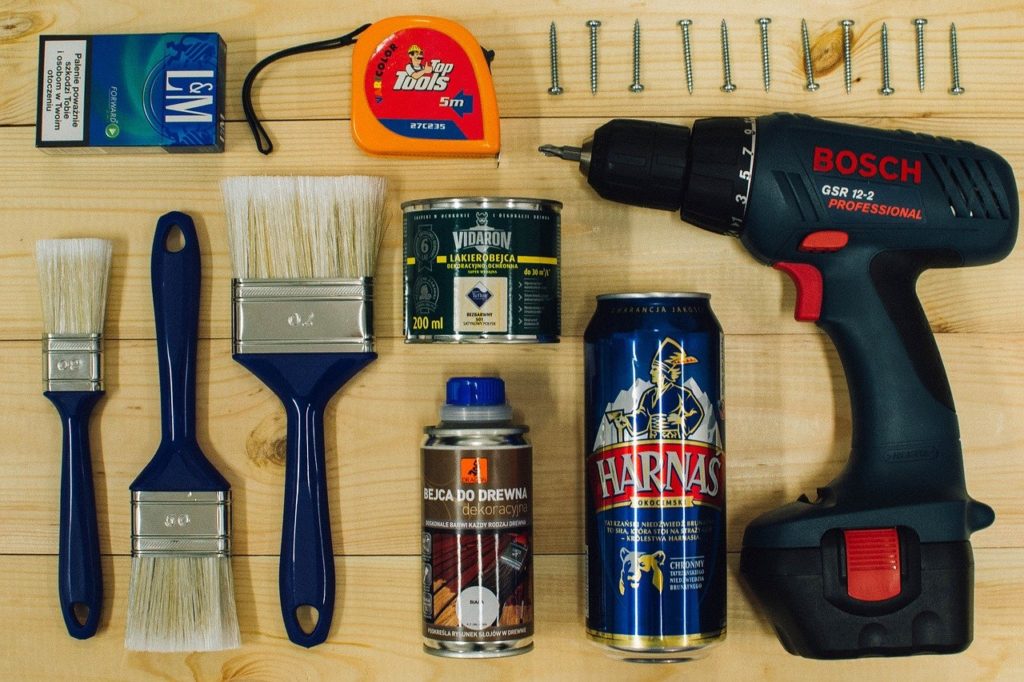 Selling products, goods, and services over the Internet is a great business to be in, however it is also an incredibly competitive and challenging environment. You need to not only be selling what consumers want to buy, but also a plan of action for getting your website and business out in front of the right people at the right time.
While your business may be performing steadily today, it's wise to remember that there's always room for improvement. You have the power to make changes that are going to enhance the shopping and purchasing experience for your customers. You simply can't get too comfortable, or else you could risk your competitors stepping up and securing your target audience. Take some time to learn what you can do differently, and better, in order to improve your e-commerce business. This way, you'll have a greater chance of success selling online.
Focus on Your Website
Although you may have a wonderful product or service, no one's going to want to buy it if you make the purchasing path or process too frustrating. There are several factors you're going to want to take into consideration that will impact whether or not you experience an increase in your sales or not. For instance:
Speed
Navigation
Product copy and images
Security
Clear calls to action
These are just a few elements you should spend your time on as you strive to improve your e-commerce business and website. In addition, you should be sure to proofread your site more than once and remove any errors. You lose credibility when consumers find mistakes while trying to make a purchase. The lesson is that you're going to struggle to win consumers over and keep them shopping on your site if your website is cumbersome and complicated. It's going to be easier to upsell and cross-sell when shoppers actually want to stay looking around your platform. These pages are the face of your company, and your success depends on how good of a job you do of maintaining and updating them.
Most importantly, you want the checkout process to be flawless, and not take up too much of a shopper's time. This is a spot in the purchase path where you may lose someone if they don't like the set up, or are finding it irritating and bothersome to spend their money with your business.
Analyze the Data
You can also improve your e-commerce website by analyzing consumer behavior and data and performing market research. This is a much wiser approach than making assumptions or guessing what's going on with your business and products. One way to accomplish this goal is to obtain your online statistics degree and learn exactly what the numbers and patterns you're seeing exactly mean. When the coursework is complete, you'll be able to study market conditions and better predict what products or services people want to buy and at what price.
You can study the current conditions to help you figure out what to expect your sales to reach in the upcoming months and years. Measure your traffic and then use the data to your advantage so that you can understand what consumers enjoy about your site and what they find to be the biggest turnoffs.
You should also consider installing and monitoring Google analytics so you know who's buying your products or services and which pages on your site are the most popular. On the flipside, you can better understand the pages in which your customers lose interest or shy away from when they're shopping around on your site. You'll then know exactly where to spend your time making improvements and will soon reap the benefits of making these types of adjustments. If you want to truly improve, then you should make it a point to never stop testing and analyzing. You also can't be afraid to close out slow-moving products if you want your e-commerce business to ultimately grow over the years.
Commit to A Marketing Strategy
If no one knows about your e-commerce business, then you can't expect to get a lot of daily traffic. One option for improving your chances of succeeding online is to commit to implementing a marketing strategy. It's important that you reach out and start the conversation so you can make consumers aware that your products and services are available. You can market your site by collecting email addresses and sending out a newsletter, or run special promotions that get people talking and wanting to check out your site. What's most important is that you have a plan for what you want to do, and how you're going to communicate to your audience. You should also focus on an impeccable SEO strategy to then make sure that you're one of the top results when people are online and performing searches.
Additionally, you may want to consider starting a blog for your e-commerce business. Writing interesting and engaging articles is a useful way to draw attention to your company as well as getting people to begin clicking around. You're likely to see an uptick in traffic by doing this, and can use it as an opportunity to grow your social media presence as well.
Create Engaging Product Pages
Improve your e-commerce business by spending your time perfecting your individual product pages. A few areas to focus on include writing clear and compelling product descriptions and displaying engaging photography or images. Someone who's on your page wants to be able to skim the text and see an attractive picture of what they're considering buying before making a final decision. Make sure your product pages are well laid out, easy to read, and highlight some of the most important features about what you're selling.
Take the time to highlight in your description why your products or services are better than the competitors, in case someone's trying to decide between buying from you and another company. In addition, include specifications such as size or dimensions, weight and shipping information. Doing so will help to avoid shoppers losing interest and abandoning their cart.
Collect Reviews
Consumers trust other consumer's opinions over those of the business or company who's selling an item. Therefore, you can improve your e-commerce business, and hopefully increase your sales, by collecting reviews and having them posted to your website. Those who are hesitant about buying from you, or who are looking to purchase an unfamiliar product or service, are likely to read these remarks before spending any money. Be diligent about following up with satisfied customers and asking them to share their experiences publicly so that others can feel more comfortable about making a purchase. It's a great way to build trust with consumers and to create a better reputation for your e-commerce business.
Make it Easy
What you want to avoid is your customers feeling irritated or confused while trying to navigate your site in order to make a purchase. Therefore, make it as easy as possible for your customers to take action. Improve your e-commerce business by navigating your site as if you were them, and making note of what works and what doesn't.
Furthermore, clearly display your return policy, shipping policies, and estimated delivery dates. Answer all the questions you believe someone would have while shopping using your site so that they needn't have to contact you for simple inquiries. Not only publish an FAQs page, but also be readily available through several communication channels around the clock, such as email, phone, and chat. Live chat is a great way to stay in touch with consumers and help them out along the way. You want your customers to know you're there for them to help make the shopping experience more seamless. Focus on delivering on your promise and living up to your expectations. This way, you should be able to avoid angry and upset customers.
If there's one area you should give the most attention to it's the checkout process. This is where you're going to either make or lose money. Therefore, remove unnecessary steps and only collect what information you absolutely need to complete the transaction properly. Multiple steps and a clunky process will certainly cause your shopper frustration, and if this happens then you risk them giving up completely and instead turning to a competitor's site.
Thank Your Customers
Saying thanks is easy to do and doesn't take that much effort, but is almost always a missed opportunity for enhancement in the e-commerce landscape. Improve your online business by sending a simple, yet important thank-you message to those who make purchases from you. You can either choose to do so via email or with a postcard, but either way, don't forget to show your appreciation.
This gesture goes a long way in helping to keep current customers coming back and winning over new customers who are trying your company out for the first time. Don't be afraid to include a special promotion or coupon code every once in awhile as well. Your customers will find these notes or messages thoughtful, and they'll be more likely to think of you the next time they're shopping online.