A College Student's Guide to Freelancing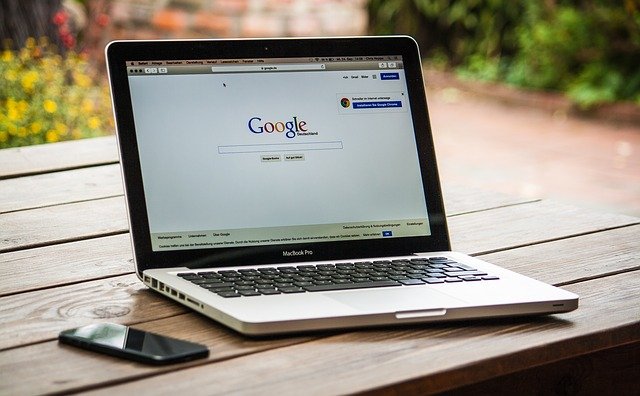 With college costs rising, many students are looking for ways to make money, and freelancing is a great way to do this. Freelancing can help you earn extra cash and gain valuable experience before graduating. This guide will cover what freelance work entails and show you how to succeed at freelancing in college. 
It's harder for working students to study than for non-working students. They have less time to do their homework. Fortunately, students can take advantage of writing services to get their assignments to the instructor on time for review. We recommend tutorial paper writing by Writingapaper where professionals provide their quality services. With their help, you will be able to keep up with your studies while having time not only to work but also to relax.
Factors to Consider Before You Start Freelancing
College life is demanding. You are trying to balance your studies, extracurriculars, and social life with your work. To be successful at freelancing in college, you need to consider a few things before diving right in.
Your Motive
You should ask yourself why you want to start freelancing in college. Is it because you need the money? Are you looking to gain some work experience? Your answer is key when deciding on what jobs you can handle.
Your Talents or Skills
What kind of service can you provide? If you are an excellent writer, think about offering blog writing services. Most college students don't have skills for every niche, so it's important to figure out what your strengths and interests are.
Your Time Management Skills
The biggest challenge of freelancing in college is time. If you barely handle your schoolwork due to a time management problem, adding extra duties is not a good option.
Types of Freelance Jobs College Students Can Do
There is a wide variety of freelancing jobs that college students can do, including
writing jobs like blogging, whitepapers, resumes;
tutor online, for example, on writing a poetry analysis essay or solving a math problem;
artistry: sell your paintings or drawings;
video/photography jobs for events or Youtube channels;
IT jobs like programming and building websites;
marketing jobs on social media, websites, etc.;
hands-on jobs like painting or landscaping.
How to Find Jobs
Finding a freelance job is much easier nowadays, thanks to platforms like Fiverr, SolidGigs, Freelancer.com, and Upwork.
All you need to do is sign up, update your skills and profile, and start bidding for jobs that match your skillset.
For instance, you might come across a client who wants an article review expert on Upwork. If you are confident in your expertise, you can apply for the job and demonstrate why you are the best fit.
LinkedIn also has plenty of freelance job offers. Once you update your LinkedIn bio, you can turn on notifications for a particular job so you'll be among the first to know when opportunities arise.
There are many other sites to find freelance jobs in addition to these three, so do your research to have more opportunities.
Do not be afraid to reach out to employers that you find on these platforms with job listings to inquire about the position and qualifications they require; it never hurts to ask!
Getting Paid as a Freelancer
Freelance jobs come in different terms. Make sure to ask about the payment type (hourly, per task), how much you will be getting in total if it is an hourly rate or a price for the complete project, and when you expect to receive your paycheck so that there is no confusion at a later time.
One way to ensure you're getting fair rates is by comparing your rates to what other freelancers in your field are earning. You can find more information by doing an online search about your field.
If you are working on a platform like Upwork, consider applying for verified employers. This will minimize the chances of meeting scammers who will vanish once you complete and submit the job without paying a dime.
Staying Motivated
It takes a lot of work to become a successful freelancer. It can be hard to stay motivated, but there are a few things you can do to help yourself out.
Stay upbeat by keeping in touch with other freelancers who are going through the same thing as you, or find a mentor to help guide you.
Remind yourself why you need to stay focused – don't lose sight of your goals. Freelancing success might mean you live a debt-free life and don't have to look for employment after college.
Celebrate your wins, no matter how small they might be. It's important to recognize your accomplishments, no matter how big or small.
Tips for Success
To accelerate your success in the freelance world, here are some tips.
Polish Your LinkedIn Profile
Having an attractive and up-to-date LinkedIn bio will help endear you to clients. Highlight your achievements and try to fill all the sections on your page.
Up Your Social Media Presence
Make sure followers know what you're up to by tweeting at least once per day about something related to your freelancing hustle. You might land deals from people who come across your posts.
Create a Portfolio
Having an online portfolio goes a long way towards showing your professionalism and creativity. You can make one on sites like Typepad, WordPress, Behance, Vimeo, or Dribbble to show off your best work.
For instance, if you're a writer in the education niche, you can answer popular questions like what is an expository essay to show prospective clients your exemplary skills. Do not hesitate to demonstrate samples of your best work as well.
Follow Up
It is important that you follow up with clients after submitting proposals for jobs, even if they don't respond immediately. You lose nothing and might get an encouraging response.
Start Small
Freelancing can be intimidating for beginners. So, start with a few clients and build up your portfolio while you're in school so that the transition from a full-time student to a freelancer is seamless.
The Bottom Line
With some careful planning and an eye on your studies, you can establish a rewarding freelance career. The key is to plan for when you'll be working and what types of work are acceptable for you. You may not want to take any gigs that will interfere with school deadlines or projects. So, get out there, but make sure you maintain good performance in academia.