A Beginner's Guide to Dropshipping in 2021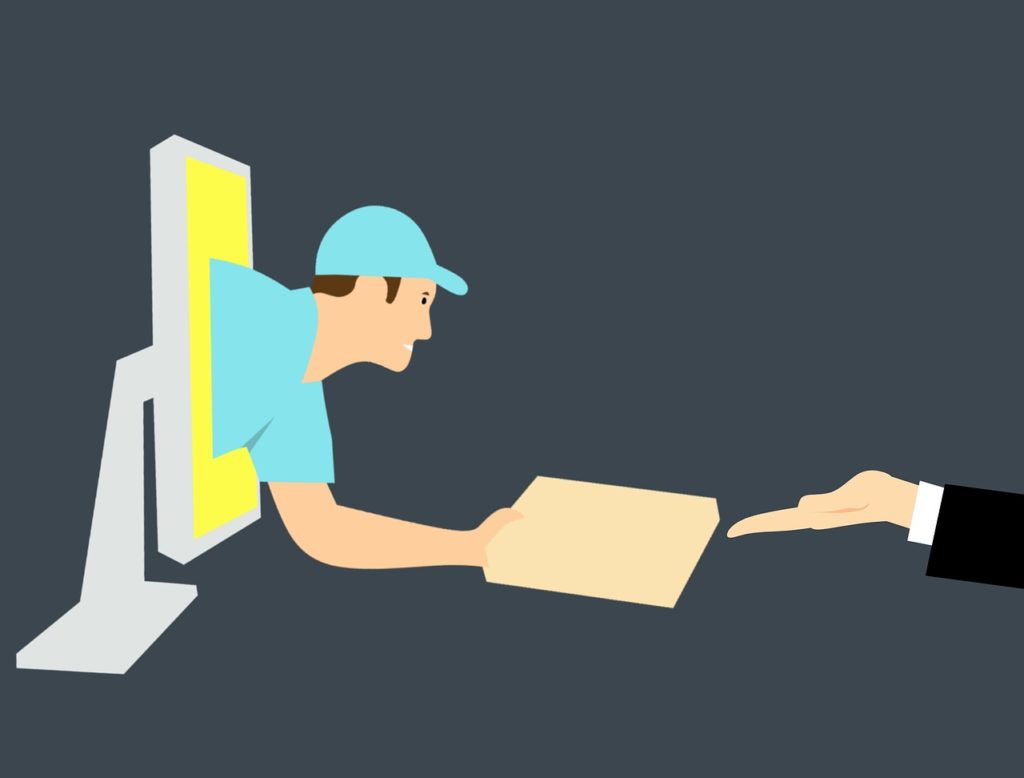 When thinking of setting up your store, you have probably considered Amazon FBA vs Shopify as the two places where you can start your dropshipping business.
However, getting started with any of these platforms can become quite a bumpy road if you can't figure out how dropshipping business works and what it takes to land your first sale.
In this article, we will walk you through a setup for your first dropshipping website and explain how you can succeed with your business no matter what platform you end up choosing to publish your store.
What is dropshipping?
Before we dive into the steps to your first sale with dropshipping, let's first get clear on what it really is.
Dropshipping is a way of trading goods when your store doesn't keep products in a physical location, such as a warehouse. With dropshipping, you order a product from a third-party supplier which ships a product to your customer directly using a courier service.
Dropshipping helps start without much money and time investment and is suitable for everyone wanting to develop their business without quitting a nine-to-five job. To start earning money by running your online store, you don't have to have a huge team. You can be a one-man band and keep your business expenses low.
The cost of running a store will possibly be one of the biggest investments you will have to make in the beginning. That's why running your first business is almost risk-free and you should definitely give it a try. So let's start with the basics to see that you don't really need much to launch your first store.
How to Choose a Name For Your Dropshipping Store
Choosing a name for your dropshipping store is a serious thing and you will have to dedicate quite some time to picking a great one. However, first-time business owners who want to start their business, don't really have time for it.
At this point, you probably have too much on your plate – setting up your business, finding dropshipping suppliers, streamlining the processes, landing your first sales, and, ultimately, succeeding with dropshipping. But don't you worry! Here, we want to equip you with a few ideas and inspiration for finding the name for your dropshipping business as one of the steps to a basic setup of your store. So check out these time-saving tips to help you come up with naming concepts faster.
Experiment with the vocabulary by modifying the words that already exist. For example, Cisco came out from modifying the name of the city, San Francisco (by removing San Fran).
Choose an SEO-friendly name
By planning your business long-term, consider picking up words that your customers usually type when looking for your products.
If you want your store name to be unique, eliminate the options that have already been taken by your competitors.
Test out business name generators
Get some ideas using portals that will generate a name for you such as Namelix. However, don't overly rely on them, just use it for inspiration.
So once you have done your research and bounced some ideas with your family or friends, it's time to confront the outcome with your target market. To collect some feedback, head over to Facebook groups where your potential customers hang out and create a poll.
In the poll, you can present the shortlisted options and ask people to choose their favourite name or even add their own suggestions.
How to Design Your Dropshipping Store
You don't necessarily have to be a web designer, not even a developer! You can choose among many free and premium website themes and thanks to Hatchful logo tool, you can also create a free logo.
The Best Dropshipping in 2021 apps
Dropshipping apps help save more time so you can dedicate it to developing your marketing and sales activities. Check out these most popular dropshipping apps to help you optimize operations of your newly-created online store.
Oberlo
Oberlo is Shopify's official app that helps business owners quickly source and order relevant products, as well as adding them to a store.
There is a variety of products that you can find there ranging from sunglasses to electronics and phone accessories.
Oberlo pricing: Explorer Plan – free and Bos Plan – for $29.90/month
AliExpress
On this marketplace, you can find over 100 million products. As there is no upfront cost or fee, you can test different products without investing much money in the beginning.
Modalyst
On Modalyst, you can not only find cheap products, but also designer labels. This app offers good quality products and a good customer experience for you, as a store owner.
Modalyst pricing: there are three main plans that Modalyst offers – hobby, startup, pro with the prices ranging from $0 to $90 for monthly plans.
Spocket
Spocket is another popular app. There, you can find a variety of products manufactured in the US and Europe.
This company stresses out fast delivery as one of their competitive advantages. Apart from it, they also offer branded invoicing and effective customer support.
Spocket pricing: monthly and annual plans available, from $0 to $99 depending on the features.
Inventory Source
You can find over 250 integrated suppliers on Inventory Source. This service helps automate a big chunk of operations and offers regular updates on product prices and quantities.
Inventory Source pricing: Prices of this app range from $0 to $199 depending on the features.
How to get your first sale dropshipping in 2021
So what's next? Don't worry if you hit the publish button, wait for a week, but no one is buying. That's pretty normal for fresh businesses!
Focussing your effort on marketing is the next step towards developing a successful dropshipping business. Start with driving more traffic to your store.
There are multiple tools small business owners can easily afford. If you want to hire a marketing team just yet, you can master marketing by learning on your own. To get started, evaluate free traffic sources and go through a couple of digital marketing courses to acquire some basic skills you will need to kickstart your sales.
If your products clearly stand out from the competitors', it won't take long to get your first clients. In this case, SEO, paid ads, and social media can become a fuel for your business and help generate sales faster.
In addition to that you can use Shopify marketing apps like PowerBuy Connect.
PowerBuy Connect allows your audience to pin and share personalized wishlists with friends and family. This is especially good for those who don't want to buy the product right away.
You can hook them with interactive, shareable wishlists. The reason it works so greatly, is the way PowerBuy connects the word of mouth marketing along with the concept of social currency (buyers wanting to look smart during a purchase).
You can try it for free with a 30 days free trial without spending a single buck.
Consider setting up your Instagram shop as it can be a great way to showcase your products on the most visual social media channel.
By integrating Instagram with an online store, you can reach more buyers and make the purchasing much more seamless by enabling checkout directly on Instagram.
The takeaway
Setting up your first dropshipping business won't probably become an overnight success. You have to set up operations, marketing, and sales, so you can finally generate your first income. With the tools available online, landing your sales is significantly easier. Now, time to get down to work to apply these tips in practice!