A 2022 Guide to Improve Remote Finance Team Productivity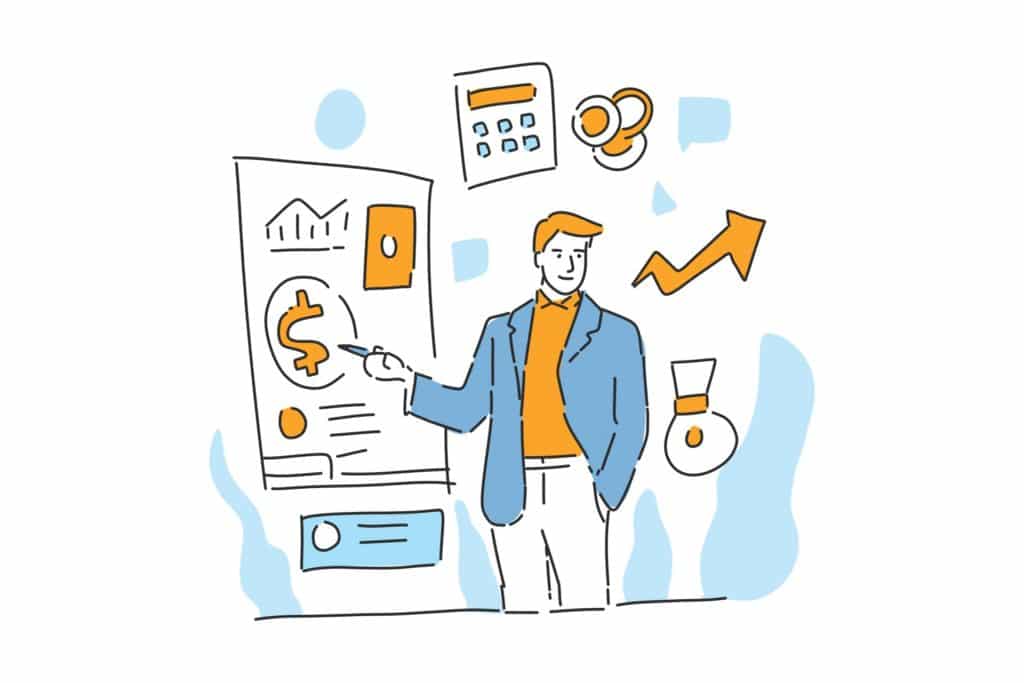 The pandemic affected remote finance teams the worst due to the increased distance that severed communication between employees. Critical functions like invoicing, expense management, along with year-end audits or budget reviews, had to be done online – a daunting task for employees as these were traditionally done in-office with clients and employees.
Businesses are slowly realizing that remote work is here to stay. There's no going back to how they once worked, at least not in the foreseeable future. As a result, some critical functions will stay virtual, even if companies begin planning out a physical return to the office. As a result, some critical functions will stay virtual, even if companies begin planning out a physical return to the office.
While setting up a virtual office for the short term is relatively easy, having a virtual environment that enables your employees to deliver and scale their processes consistently is another game entirely.
If you are a business owner wondering how you can enable your remote Finance teams to achieve on-site productivity levels from home, here are some things that you can implement to establish your virtual environment for the long haul.
Spend time improving your financial processes
Remember that your employee's and customers' control environment has changed with the shift to remote work. So it becomes essential to first evaluate all internal processes and controls as your business shifts to a hybrid model that combines both in-office and remote work.
Once you review your financial processes, consider leveraging technology to fill in the gaps and begin shifting to virtual processes and controls.
Listed below are some of the most significant changes that remote Finance teams can make with technology:
Automating tedious and low business impact tasks with the right technology
Improving the accuracy of manual data entry by eliminating human intervention
Ensuring that newly defined financial goals are always in alignment with business goals
Optimizing broken workflows and processes to boost productivity
​​Documenting critical financial decisions to ensure everyone is on the same page
Gaining complete control and visibility into the ins and outs of money
Eliminating financial leaks in the system that can hurt your financial bottom line
What core financial processes benefit from technology?
Accounts Payable and Receivable
Lets your Finance teams take care of invoice management from a single platform
Teams can set up automated reminders for vendors who have recurring payments instead of manual email reminders 
Every receipt can be stored and retrieved quickly from a secure cloud storage, ensuring you're always audit-ready.
Expense Management
An expense management software enables seamless collaboration between your Finance teams and employees at all stages of the expense reimbursement cycle.
The software drastically reduces the number of back and forths between your Finance teams and employees for corrections and clarifications of expense reports.
An expense report software comes with a robust policy engine that enables Finance teams to create policies per your business needs. Additionally, it also seamlessly enforces compliance by automating pre-submission checks.
Lastly, it ensures Finance teams have complete visibility and control into the expense reporting process, which prevents fraudulent expenses from slipping by; thus, keeping expense fraud in check.
Payroll Processing
Finance teams can set up automated calculations for every repeated payment like salaries, benefits, commissions, raises, and more.
Admins can automatically add new employees to the existing payroll system, where all approvers get instant updates of all actions taking place.
The software makes your entire payroll process a one-click wonder.
How does technology improve your Finance team's productivity?
"remote Finance teams can save around 25,000 hours of rework caused by human errors in the reporting process by using the right automation tools." – Gartner Report.
Most employees resist automation efforts as they're usually under the impression that automation would eventually replace them. This common misconception needs to be resolved, and leaders need to make their employees understand that automation tools are present not to steal their jobs but to enable them to do their jobs better.
By taking the case of expense management, we've listed out the two most significant ways automation can help your remote Finance teams scale productivity.
Enables business leaders to make financially backed decisions
Business leaders need live information from various sources like income statements, cash flow reports, and the expense reimbursement process to understand the company's financial status on a real-time basis.
An expense management software gives them access to just that. The advanced AI engine derives meaningful patterns from all available sources of information to enable business leaders and Financial executives to pinpoint various risks that might threaten the organization's financial situation in the future.
This ensures that your business can create mitigation measures before the predicted risks become problematic.
Improves data accuracy by eliminating human intervention
While Finance teams can ignore simple data entry errors, such repeated errors, in the long run, can put your business's financial health in jeopardy. This is where a spend management software comes into play:
With the help of OCR (Optical Character Recognition ) technology, the software automatically extracts all relevant information from expense receipts to auto-fill fields in an expense report. This eliminates any kind of human intervention or bias in the process.
Additionally, the real-time policy engine checks if every reported expense is compliant with company policies to ensure that only compliant and error-free reports get by for reimbursements. This ensures expense fraud is brought to a standstill.
Parting thoughts
Automation helps businesses turn week-long processes into one-click wonders. For example, when Finance teams automate low-impact tasks like data entry, payments, and expense reporting, they get more time to concentrate on other high business impact tasks.
Also, remember that the remote environment is subject to change. Therefore, business leaders need to constantly reevaluate if their remote Finance teams can continue working with office productivity levels from home.
While multiple tools can help you with automation, a select few would cater to your business's needs and boost productivity. So ensure you test-run multiple software before choosing the one that seems just right for your growth.