9 Steps to Devising an Effective Digital Marketing Plan In 2022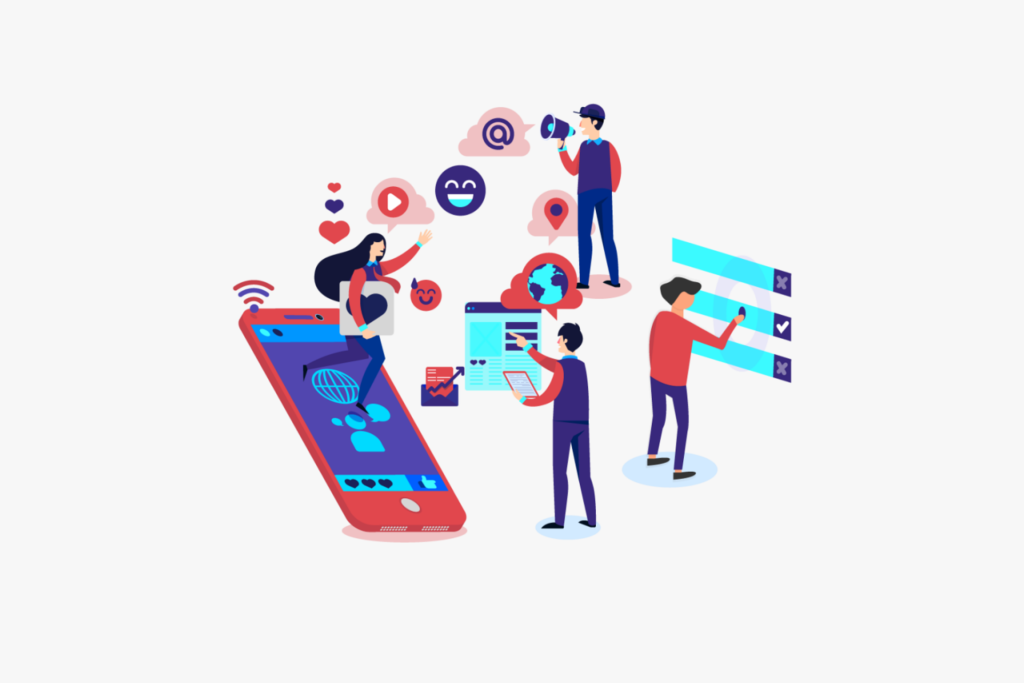 2021 will be remembered as a year of transition and innovation. In the last year, we've seen a significant shift in how people consume information, necessitating organizations to adjust their digital strategies to match these unanticipated shifts. So, to help you in this regard, we've decided to give insight into how marketing and sales gimmicks will evolve in 2022.
Let's first understand what a digital marketing plan entails:
What is a digital marketing plan?
A digital marketing plan is a road map for attaining your company's marketing goals via online search and social media. The internet platforms and digital marketing tactics you'll utilize and how much you'll spend on each will be included in most strategic plans. Digital marketing strategies include influencer partnerships on social media, content marketing gimmicks to attract leads, and email marketing to create client loyalty, to name a few. Given today's highly competitive and rapidly evolving online world, organizations of all sizes must leverage essential digital marketing tools to remain ahead of the curve.
From SEO to content and email marketing, there are digital tools for every component of a digital marketing plan. But business owners and seasoned entrepreneurs often become overwhelmed with all of these options available, unable to choose the ideal tool try local SEO services . Fortunately, a comparison website such as the Digital Supermarket plays a significant role. It assists in determining which digital tool is suitable for a particular business by comparing all the features while considering other relevant variables.
Now, let's go over the essential steps of devising an effective digital marketing plan in 2022:
Set measurable business objectives
Defining your business objectives (even goals) is the first step in developing a digital marketing plan. Put another way, you need to figure out what you want to achieve via digital marketing.
Any objectives you set must be measurable and well-defined. Everything in a digital marketing campaign can be measured (from beginning to end), so take advantage of this and create a digital marketing plan with defined milestones and objectives.
Typical objectives include the following:
Boost brand recognition and organic traffic
Increase your sales
Enhance the number of email subscribers
Make PPC campaigns affordable by lowering the cost of ads
Increase your Facebook fan base
Determine who you want to target
The next and most critical step is to determine who your target audience is. Also, be specific about who you want to target to gain maximum exposure and high ROIs.
You should include the following in your audience identification:
The country/region where your potential consumers reside
Age range
Gender
Income and education
Profession and lifestyle
Ethnicity, etc.
Recognize the needs and search intent of your users
Once you've identified your target consumer's profile, you can use a variety of tactics to try to comprehend their demands/needs. And how they express them while looking for information on a web browser or social media platform.
There are two approaches to this procedure. The first technique is to use a standard digital sales funnel to figure out what your clients would require at each stage. The second is to establish a separate sales funnel for each customer profile created previously.
Intent to Search
Users' wants are conveyed in the digital marketing environment through search queries. When consumers type a search query into Google, they have a specific aim. Your digital marketing campaign will fail if your content/products/services do not fulfill that intent.
That's why it's critical to start with keyword research and link building services to capture all relevant themes, keywords, and phrases along the buyer's journey, from awareness to conversion.
Make a library of content marketing resources
The next strategic move you should make is to build a content asset library. Now that you've identified your target demographic and their demands, it's time to produce a variety of assets to use in your ads. A digital asset could be anything you may share on your website or social media. For example, it could be a blog post, infographic, video, podcast, cover image, logo, etc.
Get your website updated
By all means, ensure your website isn't outdated or underperforming. Otherwise, all your efforts to curate an exceptional digital marketing plan will go in vain. Users create opinions about your website in about 0.05 seconds. If your site isn't mobile-optimized, has a long load time, or is difficult to navigate, it's time to redesign.
Explore paid advertising options
When you establish an online presence, you know that PPC marketing will take up a significant percentage of your marketing budget (paid ads).
However, not every PPC platform is the same. So, decide which platforms are best for your target demographic.
Personalization
Send customized, relevant messages to your prospects based on the information you've gathered from them. You may customize your messages by using data from your CRM. Such as contact and demographic information, which web pages they've browsed, which emails they've opened, and where they've downloaded.
Examine and revise your plan
Digital marketing is a fast-paced field. 'Terms' change all the time; therefore, it's critical to regularly analyze and adjust your digital marketing plan to remain current and relevant.
The most effective technique to assess your campaign is to use KPIs and other metrics. The following are the most critical metrics for any digital marketing campaign:
Visits to the website
Per-visit fees
The cost of each conversion
Click-through rates
The total number of conversions
The quantity of micro-conversions
Conclusion
In today's tech-reliant world, running a business without an impactful online presence runs the risk of incurring substantial losses. Organizations need to build a powerful online presence to attract consumers, satisfy business partners, and allure investors. Therefore, devising an effective digital marketing plan is indispensable to surviving today's competitive and volatile market. A thorough digital marketing plan consists of various steps, each of which requires utmost time and investment. From setting objectives to determining the target audience, exploring user intent, and leveraging various marketing resources, a lot goes into curating an exceptional digital marketing plan. Likewise, an essential component of your plan should revolve around examining and assessing the results to ensure maximum return on investments.