8 Website Design Tips to Attract Customers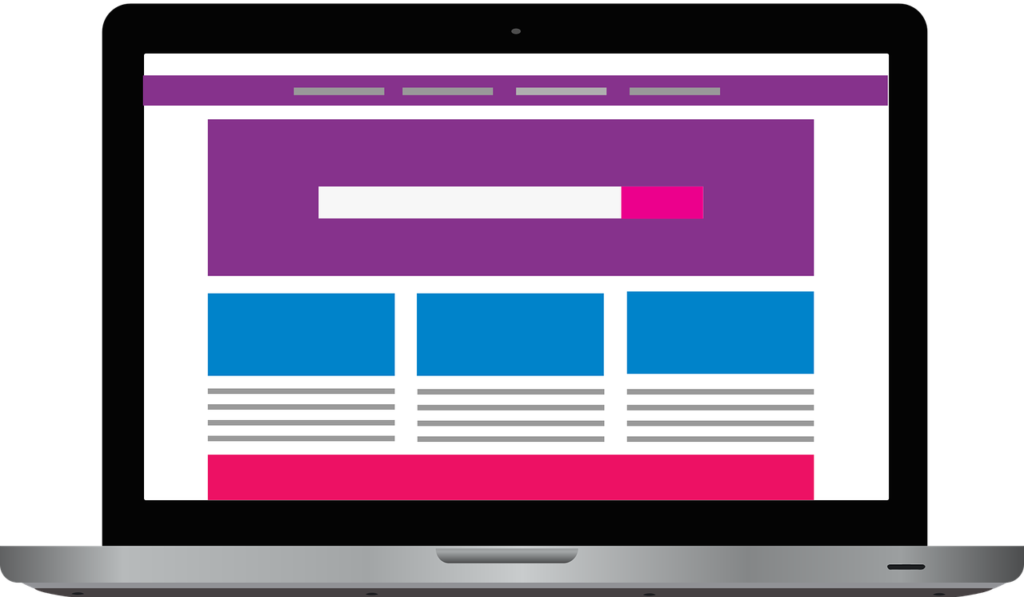 Is your company's website attracting new customers—or turning them away? Website design can make or break a business, so it's something you need to take seriously.
Ideally, your website should rank highly on Google, load fast, and have plenty of engaging and interesting content to draw in new readers and customers.
However, how exactly do you do this? To learn more, keep reading to find eight key website design tips that can help increase sales and attract new customers.
1. Make Sure Your Website Is Fast
One of our best web design tips is to make sure that your site is fast.
Imagine you're searching on Google, you click a link, and then wait and wait for the site to load. What are you going to do? Probably give up and find another site that's not so slow.
If your website is slow, you've lost customers before they even have a chance to find you.
Slow loading times can also harm your SEO, causing you to rank lower on Google and search engines. It's recommended that websites should be under two seconds, so aim to make your site as fast as possible.
2. Websites Need to Be Responsive
Shoppers are browsing online on their smartphones and tablets more than ever before, so you need to know how to design a website that will look good on any device.
The key is to have a mobile-responsive website, meaning one that formats itself to match the size of the device it's being used on. Most sites are these days, but double-check yours to make sure.
If a site isn't responsive, the formatting will look off, making it hard for customers to view your site.
3. Think About Site Navigation
When it comes to UX, or user experience, you want to make your site as easy as possible to use. Spend some time thinking about the navigation on your site—how easy is it for customers to find what they need to find?
A clean, simple site design tends to work best, along with a site structure and categories that are intuitive and make sense.
4. Optimize for SEO
If you want to get that sweet organic search traffic, you need to optimize your site for SEO. SEO stands for search engine optimization, which is a series of best practices in web design that help your site rank for target keywords.
SEO can be confusing at first, so you might want to start out by working with an SEO expert to get your started off correctly.
One big way that you can use your blog to attract customers is by starting a blog. Each new blog post is a new opportunity to rank online for your keywords, so you can think of blog posts as lead magnets to your site.
Blogs bring in new customers, eager to read about your topic. This helps build brand awareness, increases your web traffic, and blog readers might just convert to subscribers or paying customers.
6. Include a Call to Action on Each Page
What do you want customers to do after reading your site? Ideally, you want them to keep reading, subscribe to your mailing list, shop online, or visit your store.
These activities are known as a call to action, and they're powerful marketing tools. It can help to include a call to action on each page of your site, encouraging readers to take further action.
7. Learn From Your Analytics
If you want to attract customers to your site, you need to understand your analytics. Data is key to online marketing, so you want to know who is visiting your site, where they're from, and how they're finding you.
You also want to make sure they're having a positive experience while browsing—learn more on this site.
If you're trying to drive sales, you don't want just any traffic—you want the right type of traffic. Use analytics to create a marketing strategy to attract your ideal type of customer.
8. Make It Easy for Customers to Contact Your Business
If someone visits your site, likes what you do, they may want to reach out with questions or comments. For this reason, your contact page needs to be prominent on your site.
It helps to include a link to your contact page on the home page, so it's visible at all times, You can also link to the contact page in your blog posts.
If it's not easy for someone to find your contact details on the site, they might lose interest, so make it easy for them.
Embedded web forms tend to work the best, so customers can write and send their message directly from inside your website. If you have limited opening hours or expected delayed response times in busy periods, include this information so customers know what to expect.
Use These Website Design Tips to Improve Your Business
Ready to build a website that will take off? If so, use these website design tips to either improve your current website or start building a new one. Take a look at web design firms San Francisco and web design San Marcos companies.
With so much competition online, you need to create a beautiful, fast, and informative website that customers will find irresistible. Get started today—while it may take some time for traffic to start rolling in, all your efforts will be worth it once you start receiving more sales and new leads!
Was this useful? If so, please keep reading for more helpful ideas and content.