8 Steps to Starting Your Own Ecommerce Business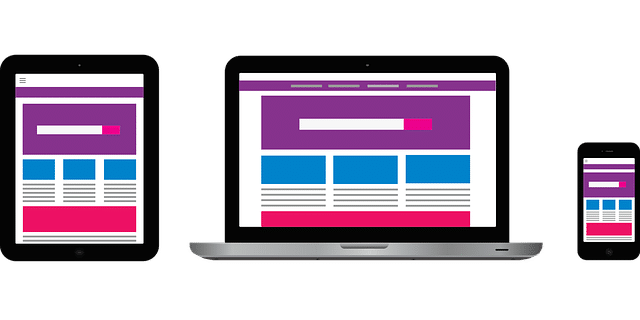 With over two hundred million predicted shoppers spending money online next year, there's never been a better time to Starting Your Own Ecommerce Business. If you're considering starting your own company selling products online, then read on for a handy checklist to follow.
Decide What You Want to Sell
Deciding what you want to sell when you start your business can be tricky; after all, it's possible to buy pretty much anything online these days, so you'll need to consider the competition in pretty much any industry. It's worth conducting some market research to figure out the items that sell best online, and keep your own interests and passions in mind, too – after all, it's always easier to sell something if you truly believe in and are passionate about it.
Come Up with a Business Name
After deciding what to sell, you should spend some time coming up with a memorable and unique business name. If you're unsure, there are plenty of useful, free business name generator tools online that you might want to turn to for some help. Once you've found a name you like, be sure to conduct a corporate name search using Companies House to ensure that it's not already in use. Then, register the business name.
Secure Your Domain Name
Ideally, you will be able to get your chosen business name as your domain name, but if it's not available, you should choose a domain name that's related to your business, memorable, and easy to spell. Remember that your domain name is going to be typed into the URL bar by anybody looking to go directly to your business, and you're going to need to have it printed on flyers, business cards, posters and other marketing materials, so choose wisely. And, choose a .com or co.uk domain name for your business; generally, these are easier to remember than something unusual like .shop.
Build Your Business Website
Your e-commerce website is the front and centre of your business, so you should invest as much time and care into creating it as you would a physical store. You might want to consider investing in the services of a professional web designer or developer to create your business website, but if that's not in your budget right now, there are several e-commerce platforms in the UK that you can use to build your own unique website on a budget. Research options like Shopify UK, Shopblocks, BigCommerce, EKM and WooCommerce to find the one that's the best fit for you and your business needs.
Choose the Right Structure for Your Company
If you're going to be running your ecommerce company all on your own, then you could get started as a sole trader, which will require you to register as self-employed with HMRC and complete a tax return each year. However, if you want to employ a team to work for you or just want more credibility as a business, you might want to consider registering as a limited company. This costs £12 at the Gov.UK website and should normally take a couple of days for everything to be approved.
Find the Right Suppliers
You will have a lot of competition no matter what you are selling online, so you'll want to make sure that you are working alongside the right suppliers and vendors to get the best quality products to sell in your store. Whether you are reselling products or creating products to sell, shop around to ensure that you are getting the best prices and best quality.
Consider Storage Space
Unless you are going to be using the drop shipping e-commerce model, then chances are you are going to need somewhere to store your inventory. If you're lucky enough, you might have a room or section of your home that is large enough to use, otherwise you might want to consider looking into storage spaces or warehousing facilities. If you need a warehouse, then be sure to look into commercial utility suppliers using Utility Bidder to ensure that you're getting the best prices for keeping your warehouse up and running.
Start Marketing Early
Even if your shop isn't yet up and running, it's a good idea to start marketing your brand as early as possible. Set up social media profiles; building a following now means that you have the advantage of being able to get people excited about the opening of your store. And, start writing content for your blog now, so that you have options for posting once you're open.
A company representative will typically distribute flyers to people. A well-designed flyer with compelling copy will pique the interest of a large number of people. You can also include discount coupons or vouchers in the flyer as a form of incentive for your customers to visit your business. Designing a flyer is no longer time-consuming because you can do so in minutes using an online flyer maker tool.
What will you sell online?