8 Highly-Effective Linkbuilding Strategies That Will Help Increase Your Traffic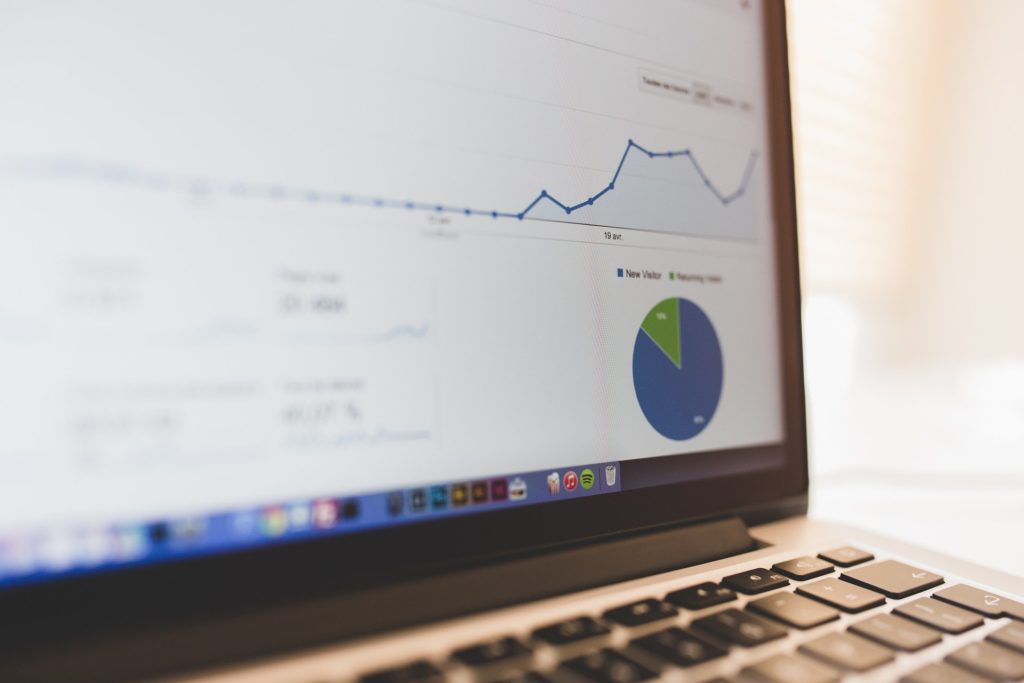 Linkbuilding is an essential component of SEO success. Executing it well can propel your website to higher organic search positions. Links can improve your ties with your industry's players and deliver value to users.
How can you build links to boost your SEO performance?
This post will help you discover advanced linkbuilding tactics to improve your SEO performance.
Why Is Linkbuilding Important?
Google algorithms rely on third parties and users to determine helpful content. Links can show these algorithms that your site has high-quality information and improve your domain authority. You'll rank higher among search engine results if you have quality links to your site.

Backlinks can have many other benefits.
Backlinks provide referral traffic.
The links contribute to on-page value to visitors.
They index isolated or orphaned pages.
Backlinks serve as citations for research.
The links can help your business build ties within your industry.
Google considers your site's authority in the industry when recommending it to prospects. Having high-quality links will help you rank higher. A higher position on SERPs will increase your traffic and revenue.

Linkbuilding Considerations
Use Spyfu, Ahrefs, or SEMrush to get valuable insights on your links. You'll get a helpful overview of the quantity and quality of links to any website you want to analyze. The tools can show you various considerations to help you determine whether the links are improving your SEO performance.
Some links are more valuable than others. Analyze each backlink before deciding to keep or get it. Avoid those from a source of spam.
Backlinks that are relevant and authoritative are best for SEO success. You may get helpful tips on a site by checking the website's metrics, such as their total traffic, the number of unique visitors, and their traffic value. You may avoid links from websites that aren't performing well in these areas.
Have updated, helpful, and high-quality content. This information will encourage other sites to link to your pages. You'll get more traffic and establish yourself as an industry leader, improving your SEO performance.
These considerations may also help you.
Don't pay for links, as it violates Google's terms.
Avoid private blog networks owned by one entity.
Publish guest posts that offer value to the industry and project you as an authority. Don't publish for linkbuilding only.
Your links should improve the on-page value of the content.
Here are linkbuilding strategies to improve your SEO performance.
1. Link Reclamation
Link reclamation is a straightforward linkbuilding tactic for any site. You reclaim a broken or removed backlink to your website. Use Moz's Fresh Web Explorer to find any unlinked mentions on the web. Google Alerts can also email you when a website mentions your brand. Specific search operators can also help you find the unlinked mentions. Contact and ask the publishers to link back to your pages.
2. Build Broken Links
Find and fix broken links. You may use a Google Chrome extension to discover broken links. Recreate or improve the previous page and contact other websites to inform them they have a dysfunctional outbound link. You may ask them to replace it with relevant, helpful pages on your site.
3. Better Content
Improve your content. Try different things to improve your information's quality and compete with leading brands. For example, you may experiment with new formats, create visceral content, and be comprehensive with your articles. This approach improves your authority and encourages other sites to link to your pages. You'll rank higher on search results.
4. Guestographics
Use Ahrefs Content Explorer and Buzzsumo to find trending topics in your industry. Curate and make your work an infographic on a trending issue. The infographic can link back to a comprehensive blog on the subject. Using this creative way to reach out to more prospects helps your SEO efforts, as they will be curious to check out your site to discover more.
5. Thought Leadership
You may gain considerable recognition if you become a thought leader. Contribute to the topics in your industry expertly and be innovative. People will look to you for guidance, and websites will link to you. Google will recognize your authority and rank your sites higher on search results, increasing your traffic and revenue.
You can become a thought leader in various ways.
Take part in podcast interviews and local media discussions to get more links to your site.
Contribute to the research by leading journals and institutions in your industry.
Use social media marketing to be a force on social spaces.
Speak at your industry's conferences and events.
Submit guest posts for your industry's blogs and sites.
6. Influencer Linkbuilding
Brands are taking advantage of influencers to reach out to more people and get links to their platforms. Use Upfluence and Intellifluence to discover influencers with websites. Contact them, discuss terms, and agree with them to get promotions and mentions. Ensure these influencers disclose your paid advertisements to avoid getting into trouble with regulators

7. Build a Promotional Database
Use this database for more linkbuilding opportunities. It captures the relationships and partnerships you've had and gives you a place to start when looking for more collaborations. Once you identify successful links to your site, you may reach out to the responsible parties and request them to add more links to your pages. These inbound links will increase your authority and rankings, improving your traffic and revenue.
8. Promote Your Content
Promoting your content via emails and other avenues can increase your audience. These individuals may want to link to your pages if you have helpful information. You'll enjoy more traffic and authority if they add hyperlinks to your website or mention your brand. Google algorithms will note these developments and rank you higher on search results pages.
Practice each linkbuilding strategy strategically to enjoy long-term benefits. Focus on building relationships within the industry and giving users value for the best outcomes. More businesses will link to your pages, and Google will recognize your authority. You'll rank higher on search results pages, increasing your traffic and revenue.