7 ways to improve eCommerce project management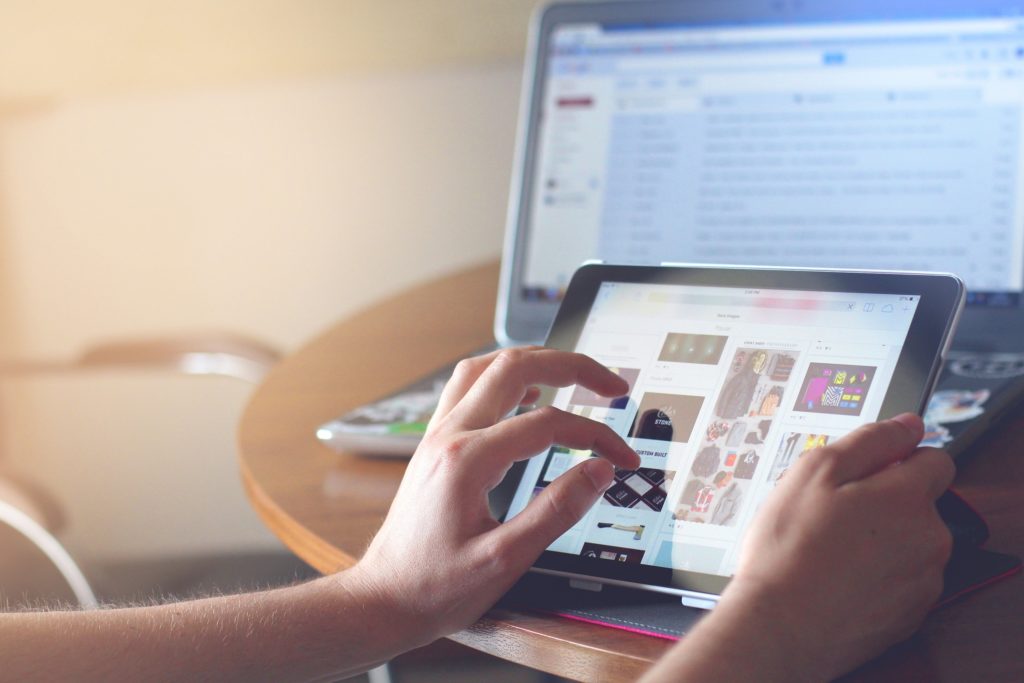 The pandemic forced millions around the world to buy everything from groceries to mobile phones and even New Year gifts online. Project management Statistics suggest the same.
There was a whopping 27.6% surge in global retail eCommerce sales, largely due to the pandemic.
And research studies and surveys all point out the undebatable fact – eCommerce is only going to rise in the days to come.
With such a rapid rise, companies all over the world will undertake various eCommerce projects, be it launching their online store, making changes to the shopping cart methodologies, accepting various modes of payment, taking into account AI and virtual reality to improve the shopping experience, and so on.
In this scenario, it becomes paramount to understand what eCommerce projects are all about and ways to glide through them smoothly.
What is eCommerce Project Management?
eCommerce projects are one of the most challenging kinds of projects as they have a faster development cycle time and require an effective strategy at every phase of the project.
The primary objective of any eCommerce project, be it opening an online store or making changes to the existing store, is to achieve all the project goals and objectives by staying within the preconceived constraints.
While eCommerce project frameworks change from company to company, a project revolves around these four management areas – scope management, time management, cost management, and quality management.
Let's look at the 7 ways you can manage eCommerce projects efficiently
Choose The Appropriate Methodology
The first step to managing any eCommerce project is to choose the right project management methodology that reduces risks and helps the team manage all the tasks efficiently.
Here are a few methodologies you can choose from:
Waterfall: Ever seen a waterfall? It flows in one direction. Just like that, this methodology promotes completing tasks and phases in a sequential manner.
No task begins before the previous one is completed. Now, let's assume your project i.e. updating your online store based on ongoing customer feedback, is full of uncertainty, would this method work?
Ahh! No. Imagine the water changing direction in a waterfall. Or imagine yourself swimming against the current.
So, until every variable in your project is certain and the end goal is fixed, this methodology may not be the right one for you.
Agile: This method came into practice when project managers grew frustrated with the limitations of the earlier model.
As the name suggests, the agile model is open to change and involves short phases of work with frequent testing, reassessment, and adaptation.
This methodology would work best for projects that are liable to change, where solutions are not fixed and focus is on speedy results instead of perfect ones.
Scrum: A form of agile management, Scrum methodology involves dividing a project into short cycles known as "sprints" which usually last between 1-2 weeks.
These small sprint teams are led by a Scrum master and after every sprint, performance is reviewed and necessary changes are to be made before starting the next sprint.
This would work best for projects where continuous improvement is expected.
Lean: This methodology derives its origins from manufacturing where value needs to be maximized and waste needs to be minimized.
This could work best for eCommerce projects like "decreasing inventory costs or delivery costs"
Choosing the right methodology from among these will help you streamline your entire project and help in project execution.
Choose The Right Management Tools
A project means thousands of messages, suggestions, screenshots, and more. If you do not manage all this information perfectly, you are open to confusion, errors, and misunderstandings.
Guess what this has a direct impact on?
Project timeline and delivery.
To avoid this, you should be choosing a work management tool that covers most of your eCommerce project needs. Here are a few important features your management tools should have:
Task management: A project will have thousands of tasks. Your tool should help you assign tasks, comment on them, set deadlines, prioritize and collaborate with your team
Project management: You should be able to set milestones, track your eCommerce projects, make multiple portfolios, and compare with the baseline.
Timeline view: Gives you a bird's eye view of the entire project schedule with dependencies and milestones (Pro tip: Using a timeline maker can help you easily create a quick project timeline to visualize the entire schedule and roadmap.)
Kanban view: View all the cards, columns, and decide on limiting work-in-progress and maximizing efficiency
Gantt chart: Shows you a horizontal bar chart to visually represent a project plan over time.
While these are the common functionalities your tools should have, decide on one that encompasses all the changing requirements of your various eCommerce projects.
Ensure Team Communication is Perfect
Did you know poor communication resulted in 80% of employees spending more than half of their work hours on "rework"?
This could prove to be disastrous when it comes to eCommerce projects where risks are high and keeping to the timelines is a necessity.
Here are 4 tips to ensure your team communication is perfect.
Make sure everything is in one place: Get rid of all those emails and calls saying, "Hey Sam! Can you send me this document?" This only leads to delays when a person is not available. Instead, have all important documents and files in one place.
Collaborate seamlessly if you are using multiple tools: The best way would be to use one tool that handles all your requirements. But in case, you need to use multiple ones, assign them context. For example, information related to project management on Tool A, team communication on Tool B, and so on. This ensures that when a person needs to look for thing A, he knows in which tool he would find that information.
Be a proactive project manager: Make it a habit of engaging with your team on a regular basis. Ensure you discuss the project plan with your team beforehand and encourage them to give their opinions. Evaluate progress daily and identify roadblocks before they occur.
Reward open communication: A mistake that is hidden by someone will cost more to the company than one that is openly discussed and resolved. Work on building effective relationships within the team in order to foster a team spirit and reduce miscommunications.
Automate Mundane Checks
Do you schedule meetings every day just to ask your team, "Hey! How much progress have we made on our project?"
It's more common than we think. Research suggests that employees spend more than 4 hours per week preparing for these status update meetings.
With SmartTask, you can set up automated task checks where your team can share what they have worked on in the day or week so far, within a minute . This not only saves time but when every update becomes a part of the system, accountability can always be kept in the loop.
Not only that, you can also make use of automation by preparing ready-made templates for similar projects. For example, you recently finished a project on launching your online store in a middle east country. Now, if you want to do that for another similar country, you can use that same template.
No need to prepare everything from the project methodology to the project phases from scratch.
Set Up Time Tracking for Tasks
You started your eCommerce project a few months back. A month back, you were sure everything was running smoothly and you were going to meet your decided launch date.
But somehow a day before the launch date, you realize everything is haphazard. Your team still needs some time whereas the top management is all geared up to see the result.
A very unfortunate situation but research suggests that this happens in most companies.
To avoid this, you can set up time tracking for all your tasks in a particular project. You can even visualize how much time is being spent on which task to strategically allot them for the upcoming projects.
As a project manager, you may even choose to have burnup (shows how much work has been completed in a project) and burndown (shows how much work is remaining to be done in a project) charts to proactively take decisions.
Make Your Clients & Stakeholders Part of the Process
Be it for status updates or brainstorming meetings, your clients and stakeholders may need to have a say in many stages of the project.
Instead of having a thread of hundreds of emails with the client where information may easily go unnoticed or out of mind, give them guest access in your project management tool and let them provide their suggestions as comments in the tasks.
Everything remains in the system and taking action on those comments becomes easier for your team. This ensures smooth collaboration and client management.
So many times, as a project manager, you may not have the time to delve deep into every project and check if it's going as per the schedule and budget or not.
That's where a dashboard comes into the picture and saves you a lot of time.
You can see all the important metrics like milestones, project timelines, upcoming stages, and other things on it.
You can make quick decisions and changes if needed and ensure the project moves at a steady pace.
Strategically Apply These Steps To Improve Your eCommerce Project Management
eCommerce Project Management comes carrying with it a lot many risks, variables, and contingencies. But at the same time, with proper management and planning, you can push these projects to launch faster and achieve the results you set.
Using a reliable, pocket-friendly, and scalable project management tool in this scenario can make your project processes efficient and successful.
To know more about how SmartTask can help your eCommerce company, get in touch with us here.