7 Technological Solutions For Self-Employed Businesses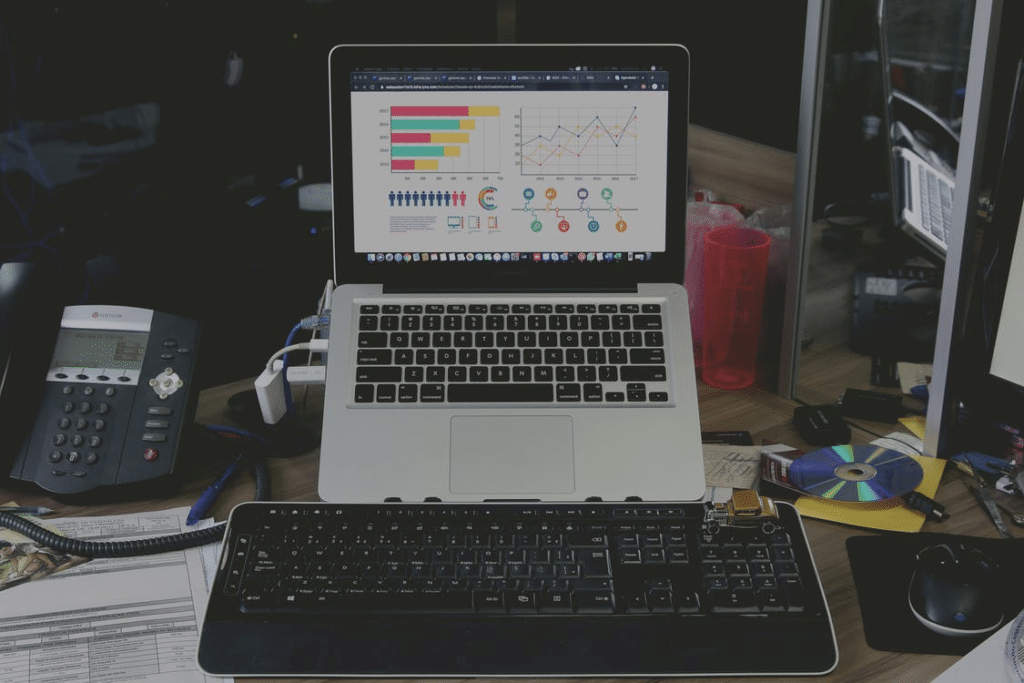 With the spread of COVID-19, the Zoom conferencing app experienced a significant surge in its revenue figures. Since everyone was locked away in their homes, social interactions shifted to video conferencing. That is where Zoom saw its rise. The revenues soared to $663.5 million for the second quarter, and customer growth was approximately 458% more than the last corresponding period.
The example above involves a technological solution that massively benefited from an opportunity created by circumstances. It provided customers with a solution to their problems, and this is why it got instantly popular. Similarly, various other technological solutions help businesses and individuals in easing their tasks.
Today, technology is everywhere. It has massively altered our lives, making it simpler to do even the most straightforward jobs. For example, the robot vacuum moves independently and cleans the surface without minimal human intervention. Technological solutions are also applicable to businesses, and here we will discuss a few such specialized software that helps business grow and thrive:

A Time Tracking Tool:
When you are a small-scale business, making your time's best use may be the most suitable way to manage the given resources. Often smaller companies have restricted funds, which makes it imperative that they efficiently use them. They also have a limited number of employees, and hiring managers may be too far-fetched. Commonly in self-employed businesses, you are the sole manager, handling all the other few workers you may have hired. And this makes it very essential that you keep handy any tool that helps you manage your workers. Time tracking tools are super beneficial in this regard.

Additionally, if you are taking up project-based work, time tracking tools can help you charge clients. Since you can track the resources that went into the job, it is easier to create costing schedules. And these can further assist you in putting a price tag on your work.

Tax Applications That Help You File Returns:
Unlike larger businesses, most self-employed companies do not have an expert team to manage their taxation. If you don't know how to file your tax returns, it can become a significant hassle. If you find personal taxes complicated, self employed taxes may be just too complex for you. It is not a straightforward process, and often, businesses can pay more in taxes if they do not know all details. And this is why using taxation software can help ease things out for self-employed businesspersons. Whether you provide any services to your clients or own an online store, tax compliance softwares can be highly helpful.

Taxation software helps you in recording all your sales, revenues, expenses, and profits. Once the taxation season arrives, you can use these figures to calculate the liability on you. Moreover, hiring the services of third party tax professionals is expensive. It is reported that since businesses started filing their taxes, they witnessed an immense increase in their savings. An expert tax professional can charge as high as $1,500, whereas tax software can cost somewhere around $200.

Customer Service Application To Improve Client Experience:
Customer service is a significant part of any business. It helps build a direct connection between you and your customers and enables you to understand their expectations better. Your consumers can instantly file complaints when they experience any problems through a customer service portal. It allows you to immediately resolve customer issues and provide your consumers with an elite experience when dealing with your business.
Customer service is as essential in a self-employed business as it is for larger corporations. Larger businesses place great importance on satisfying their consumers. They consider it key to turning their one-time buys into loyal customers. Similarly, self-employed companies should also follow suit and give significance to customer relations. And in case they do, implementing customer service software will streamline this process for them.
Accounting Software To Help With Book-Keeping:
One other significant aspect of any business is record-keeping. As we discussed before, self-employed companies do not have many resources, so using simple technological solutions is better. Recording revenue and expenses are imperative for any business. It helps maintain data for future reviewing, keep a check on the cashflows, and assists the owner in making strategic decisions.

Considering the numerous uses, a business owner needs to maintain an immaculate accounting system. Suppose you do not wish to hire accounting specialists. In that case, you can consider getting essential accounting software for your business, such as QuickBooks or Sage.
Teleconferencing Applications To Ease Online Meetings:
Being self-employed may mean interacting with many clients and workers that may be remotely based. For example, you can rent the services of freelance workers at lower rates than hiring workers in-house. But hiring individuals from remote places may mean conducting interview sessions online. Further, once you employ such individuals, you may continually need to interact with them. Here, teleconferencing plays an important role.

Planning Tools For Better Scheduling:
Managing everything on your own can be daunting. Business management requires looking after many tasks and functions. And this is why you should make the most of software related to planning and organization. They help keep you managed and remind you of tasks, deadlines, or meetings that you may otherwise forget.

There are several tools available online and for free such as Google Calendars. You can even share a meeting or appointment with the client, which naturally sets a reminder into the calendar. The application will then remind you of the meeting before time.

Applications For Free Business Trainings:
Not every company can afford to train their staff through specialized programs. Your business may already be putting a strain on your cashflows, and you may not have enough resources. However, training is also a crucial part of business growth. If you do not consistently learn the changing trends of the corporate world, you may lag. And this is why we recommend you utilize online learning solutions for training and education. Some offer free programs, whereas others may charge a few dollars.
Nevertheless, it is still less expensive than hiring trainers. Some examples that we can vouch for are Udemy or Coursera. They offer many courses that you can choose from to learn and grow in your business. Moreover, they have mobile apps that make it extremely easy for you or your workers to learn on the go.
Conclusion:
Running a business on your own is an arduous task. Considering the restricted resources and the lack of employees, doing everything by yourself may seem too daunting. However, there are numerous technological solutions available, even for free, that can efficiently manage your business. We have outlined some of the technological solutions that will help you run a successful business with much less hassle.