7 Startup Essentials for an Enterprise That Will Succeed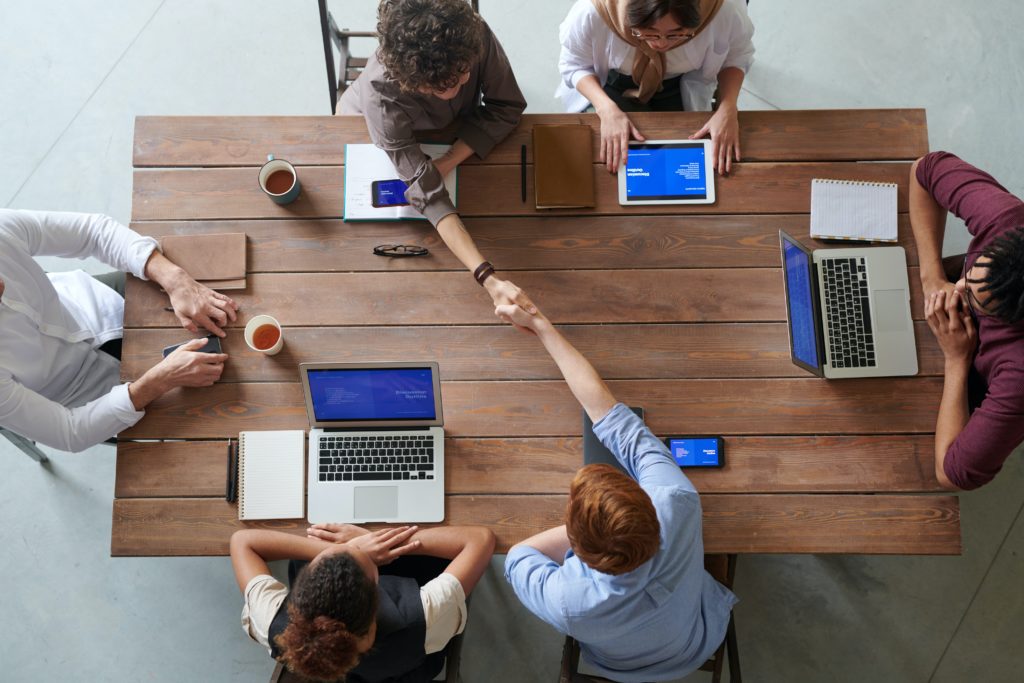 There are many startup essentials new business owners will need to implement quickly when looking to get their business off the ground such as finding a reliable ecommerce and payments solution such as what is offered at CoreCommerce.
2021 was a difficult time for everyone. We witnessed the fall of previously invincible market giants. However, we also witnessed the rise of small businesses exponentially. In 2020 when the majority was losing their jobs due to recession and redundancies, some people were brave enough to take initiatives in the business world. A business doesn't just offer a helpful product or service. It also employs those who are in need. Striving companies also contribute to the surge in economic activity.
No matter how convenient business becomes due to digitalization, it's still a field for the lionhearted. There's a great deal of risk involved, and only the clever and experienced can reach the summit. All you have to do is identify an opportunity, perceive it as a gap in the market, and offer a product (or service) that can fill that gap. There are, of course, other prerequisites to consider too. However, the main thing is to have a unique and sellable idea.
Nevertheless, your idea will be of no use if you don't do your homework first. Most businesses fail because of minor failures in their operations. To avoid these, you'll have to do some research.
Once you've finalized your one-in-a-million idea and done your research, it's time to gather resources. Staffing isn't a problem. A single vacancy posting on LinkedIn will do the job. Decide whether your capital allows you to have an office setup. If not, start online. If you can afford to rent a location, you're going to need some furniture to facilitate your staff. Get in touch with Juniper Office to get your hands on superior-quality office furniture. They offer free-of-cost space-planning services to allow you to visualize your options. Now that you have resources off of your shoulders let's get down to some business startup essentials. 
Have A Vision 
Having a clear vision of where you'd like to see the business in 5 or 10 years can become a driving force for you. You can plan your goals and objectives following that vision. It also helps you tackle the obstacles and hurdles you come across in your business journey, and there will be many. Even when you feel like giving up, your vision will empower you to get back in the game. It will also help you construct a roadmap with short-term and long-term targets to run your business systematically.
Organize Your Work 
Pen down your responsibilities at the start of the week and review them every day to check your progress. Maintaining an everyday to-do list is also a smart move; not having one will forget important things. Businesses fail as a consequence of sloppy mistakes. Try to do your best to avoid them. Remaining on time or early is essential for every business. Business owners who are well-organized tend to be more successful.
Thank Out Of The Box 
Being creative isn't just essential for developing a product or promoting it. Creativity can help you identify and solve problems in a more effective way. Employees become happy through the use of creativity in business processes. It can also get used to coming up with new ideas to keep the customers engaged. Remember, customers who are well-connected with your business tend to be loyal. Companies that follow unusual practices grab a significant proportion of public attention. All attention is good as long as people are learning your name and visiting your site.
Analyze Your Competition 
Your target audience needs solid reasons to choose you over your competitors. To stand out from the masses, you will first need to understand what the competitors are offering. Once you study them, you'll get to know their current position, the pattern they follow to run their business, and their strengths and weaknesses. You can design better marketing campaigns keeping all this information in the account. You can even modify your product or service to grant it an upper hand over what others are offering. Once your competitors are out of the way, your business should run smoothly towards the road to success.
Take Calculated Risks 
Every great entrepreneur has taken a leap of faith that turned out to be their reason for success. Significant risk-takers become more incredible business owners. No matter how convincing these internet risk stories might seem, the reality can be far more back-breaking. Sure, risks are essential, but before you take one, conduct detailed work on the consequences and repercussions of that risk. If the profits are good, that's wonderful. What about the losses? Will you be able to cover them? Are the profits worthy enough to leap? These questions will help you make wise decisions throughout your entrepreneurial journey. They'll also help to prepare you for adverse outcomes in future situations.
 Rome Wasn't Built In A Day 
Once you kick start your business, you'll need to remain patient during the initial months. No business starts printing money from day one. Building brand awareness and dominating a market flooded with millions of competitors takes a lot of time and work. Sit back, but don't relax. Focus on your goals rather than making money. Once the business is on the right track, money will start rolling in indefinitely.
The Customer Is Always Right 
A business is nothing without its customers. Suppose the customer is having a problem with your product or service. In that case, your job is to jump in immediately and fix that problem. You shouldn't explain to the customer that the problem is on their end and that the product is perfectly fine. There are millions of alternatives for your product. The customer will not hesitate a moment before shifting to them. A business is only successful if the customers are satisfied. Satisfied customers return frequently, and sometimes they bring in new customers too. An unhappy customer from your business will become a happy customer for your competitor, which is the exact opposite of how a business should run.
Wrapping Up
Starting and running a business is more convenient than ever today with the advent of technology. It's the reason why competition is fiercer than ever. Running a business with severe competition is far worse than a monster truck rally. To remain afloat, you need to be creative and organized. Calculate your risks and devise solutions for possible future disasters. Remain patient and do not make money the main incentive of your business. Lastly, prioritize your customers over everything if you want your business to succeed.