7 Important Reasons Why Web Design is Important for Small Businesses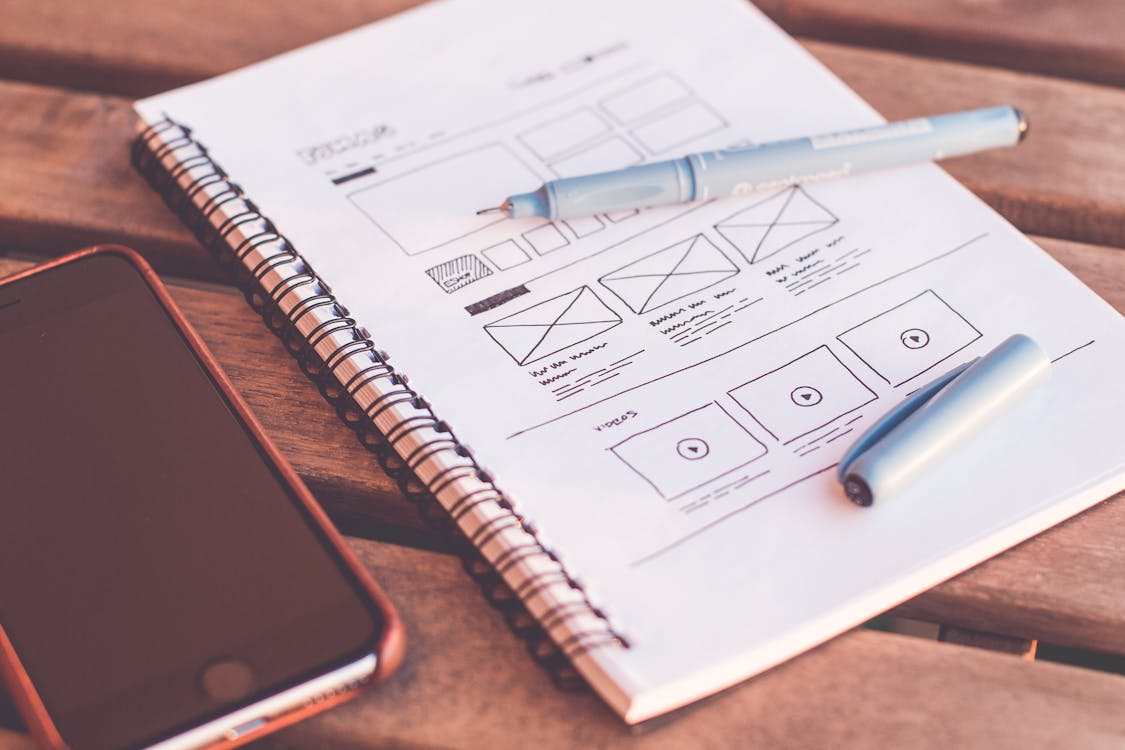 Does your small business have a website? If not, your company might miss crucial chances to increase its revenue. After all, today's consumers spend a lot of their time online and are always on the hunt for services and products that make their life easier. Therefore, having a website is of the utmost importance. Of course, you might already have one up and running. But that doesn't mean having a website alone will attract thousands of customers. There's more to it than just that.
A poorly designed website will probably do you more harm than good. If your business website doesn't incorporate the latest website design trends and best practices, there is no point in maintaining one. So, on that note, here are a few important reasons why good web design is a must-have for every small business.
Maximizes Your Online Presence
Your business's online presence depends on how well your website follows Google's SEO and web design guidelines. After all, Google's SEO algorithm decides where you rank on its search results page.
A website with bad or shoddy design elements will not rank highly on Google's search results pages. Google's SEO algorithm crawls your entire website to ensure that it follows its guidelines. Your website's rank will go downhill if it finds any discrepancies. So, ensure that you're following its latest SEO and web design guidelines for your website. This will add more value to your SEO efforts and ensure that customers can discover your website on the first pages of search engine results.
An easy way to do this is by creating a WordPress website with the help of a professional website maintenance and development company. For instance, if you are living in Denver, Colorado, you can opt for Thrive Engine in Denver as they offer the best services in the town. Consequently, you can do the same if you live in another state or city by opting for a locally well-known and reputed website development company.
These professionals will help you design a state-of-the-art website with the latest SEO best practices and design elements, improving your online presence and conversion rates.
Helps You to Get Leads
A smart and stunning website design does wonders when you're looking to capture leads. To do this, you can utilize various techniques to pique users' interest and prompt products on your website. For example, you can utilize "CTAs," such as "contact us" or "call us."
Furthermore, price estimate forms can also be used in place of the standard contact us form. However, the easiest way to capture leads is to offer free eBooks, deals, and freebies in exchange for users' email addresses. This serves as a win-win situation for both you and your customers. You get their emails address, and in return, your customers get to enjoy your products and services at discounted prices.
Helps Validate Your Business
Small businesses are highly adept at creating a base of devoted customers. However, you must opt for a well-designed, easy-to-use website to sustain and increase your consumer base. Don't forget that anyone walking around with a handheld device in the present era has the potential to become one of your clients.
So, ensure that your website follows the latest web design trends. For example, beautiful logos and web designs might attract more customers, especially if your logo tells your small business's narrative.
Ultimately, this will allow you to communicate your story and validate the work and struggle you've put in to manufacture products and services. And this is what today's customers are all about: building good relationships with their favorite brands through emotional connections.
Increases Your Small Business's Credibility
Having a professionally designed website improves your small business's credibility. Unfortunately, most small businesses don't know this and avoid spending money on their online presence. Instead, they try to acquire customers through traditional marketing channels and rarely pay attention to website development.
However, a website with a decent design is becoming more crucial because it is considered a determinant of trust. If your niche or industry is flourishing, stand out from the competition and spread the word with the help of impressive and attractive web designs today.
Allows You to Leave a Good First Impression
An excellent website design is critical to promoting your company to new customers. Doing so allows you to introduce your company and give them an idea of what to expect. Furthermore, it gives them an excellent idea of your small business's different products and services.
But, for that to happen, you must ensure that you follow a visually intriguing and engaging website design. Awe-inspiring layouts, fonts, and other web design elements will entice customers to return to your website and make more purchases.
Allows You to Answer Customer's Questions and Queries
Your customers will have questions about your small business, whether about a product they recently purchased or a service they've used for some time. However, these individuals would want you to respond quickly without relying too much on emails or phone calls.
That said, an excellent website design can achieve this through different web pages such as "services," "contact us," or "about us" sections. You can also answer customer queries without relying on one-to-one contact by adding a "frequently asked questions" section on your website. It will allow you to improve the level of support you want to provide your customers. It also helps them learn all the tiny details about the costs and specifications of your products and services.
Helps You Gain an Edge Over Your Competition
Every business needs an efficient and attractive website. But not all companies have adapted to this new reality.
A website that follows good web design elements is more cost-effective than traditional marketing techniques. It will allow you to remain two steps ahead of your competitors, especially those businesses still relying on print media or TV/radio adverts.
Final Words
If you are running a small business, it is important to have an online presence, i.e., a website equipped with all the latest web design elements and techniques, as it will help you expand your business, get more leads, enhance customer experience, increase sales and maximize profits. You can hire a well-reputed web development company to help you in this regard.