7 Factors that Influence Customer Experience in Ecommerce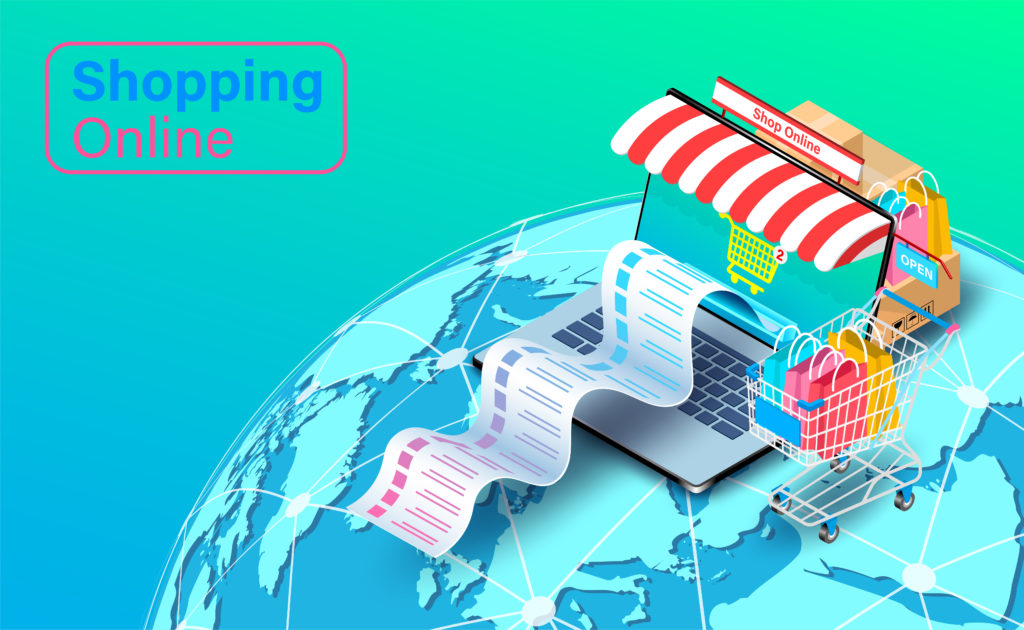 Boston Computer Exchange was the world's first e-commerce company, founded in 1982. Fast forward to 2022, and the global market is expected to exceed five trillion dollars. In 2019 alone, e-commerce sales jumped 4% from the previous year; that's more than a $26-trillion injection into the market.
Even though many online stores and platforms are very reliable, customer service varies significantly in the online world, and customer satisfaction is paramount to building and scaling a successful e-commerce enterprise.
Customer satisfaction 101
A global online market presents the opportunity to access billions of customers compared to relying on your local market alone. However, e-commerce does take away some control of your customer service so far as human-to-human contact is concerned.
The ability for your customer to voice their complaints is as strong as ever, and your customers have a myriad of platforms on which to express their disappointment and lack of customer satisfaction.
Likewise, your customers have the same number of platforms to praise your e-commerce store or service, and harnessing the power of positive reviews can be a significant factor in the success or failure of an e-commerce business.
E-commerce has developed significantly over the past decade, with different technologies constantly being developed and improved to improve the online customer experience.
Examples of these technologies include:
Apps
Software programs
Social media content
Analytics reporting and software
Chatbots
Automation systems and much more
Many leading e-commerce platforms, from WooCommerce to Shopify, offer these solutions within their templates and in-house stores, as it helps them drive their business forward.
The more measures you put in place to improve the quality of your customer experience, the easier it will be to provide good customer service.
Although making an online experience personal can be challenging, you can address some key elements in your e-commerce business to ensure enticing and engaging user and customer interaction.
Read on to learn seven factors that influence your customer's experience in e-commerce.
#1 First impressions count
In the early days of e-commerce, if you didn't understand web design, you needed to hire a professional to design your web page, which would cost you significantly.
If you didn't have much of a budget for your e-commerce site, the alternative meant your business could look more like a pyramid scheme or a money scam, with poor graphics and lack-luster copy.
These days, platforms like Shopify and Oberlo have professional web templates that allow you to drag and drop all your branding and content effortlessly, so there is no longer any excuse for having a webpage that looks like it was created with DOS!
If you have a product-based e-commerce business, you also want to ensure your products look legit; having a fantastic web page with terrible product graphics is a waste of time. If you can't produce a quality product image, using a reputable mockup generator could be your best option.
Implementing landing page marketing is another way to optimize your access to more clients and make an excellent first impression. A landing page is often a single page that acts as a short compendium of your products and services to entice or 'qualify' your potential customers and clients before they reach your main page.
#2 Page performance
There is no point in having a web page with world-class graphics but low-grade performance. People's patience and attention spans are at an all-time low, so if your graphic user interface (GUI) is frustrating and time-consuming to interact with, you may lose your potential customer before they even view your products or services.
This performance quality must also be consistent from your home page to your checkout or contact form, don't start strong only to lose the race at the finish line.
Some factors may be out of your control, such as varying global internet speeds, local outages, and web host issues. However, this is all the more reason to ensure you have done everything within your control to optimize your customer's experience on your page.
#3 Make it personal
Personalizing e-commerce platforms has been a driving force in technology developments for e-commerce.
There are countless apps, programs, and analytics systems to help e-commerce professionals customize their customer's client experiences, including:
Name recognition
24/7 chatbots
Personalized automatic email responses
Personalized logins and checkouts
Customized email marketing and more
The types of technologies you use for personalization strategies may depend on the types of products and services you offer. Investigating how to personalize your e-commerce business may be one of the greatest scaling strategies available.
Security is another way of making people feel safe and cared for online, so guaranteeing secure remote access and personal data confidentiality can go a long way in making your brand feel personalized and considerate of your supporters.
While many top-performing companies in the e-commerce market, plenty of businesses offer shoddy operations; you may be surprised how easy it can be to massively improve the customer experience by taking personalization to the next level.
#4 Adding value
Another way of ensuring your services feel more personalized is by considering what value you add to your customers. For example, are you just supplying products and services, or are you adding measurable value to your clients' and customers' lives?
Rewarding loyalty is essential when face to face communication is not an option; which can be achieved with strategies such as:
Reward programs
Exclusive content
Early bird discounts
Subscriber specials, deals, and offers
Regularly update quality content
Automated birthday specials and more
While this may sound time-consuming, remember that we live in the age of AI automation.
If you are serious about becoming an online success story without burning out, then automation is your best friend and should be implemented wherever it can be. This is even more important if you are a drop shipper with potentially thousands of customers.
It is also vital to ensure that your copy is clear and concise, that your SEO is up to date, and that you improve product attributes in your marketing copy.
Suppose your e-commerce business is content-based, like affiliate marketing, for example. In that case, the value you add is in your content, and with more information online than ever before, the quality of your content is key.
The quality of your content is not only essential to keep your audience engaged. Search engines like Google are changing their search material preference algorithms; your copy is being judged, so keep on top of your content quality and SEO.
#5 Response time
Your response times are another way to make your clients and customers feel less digital and more human. For example, this can be achieved via direct messaging or by an automated bot.
The faster you can make even an automated message lets the customers know that you are taking customer service seriously.
People know you are a digital business and understand that high traffic periods and international time zone differences can impact your response times.
Putting as many processes in place as possible lets customers and clients know you are doing all you can to provide them with a positive customer experience can be the difference between a bad review and a five-star rating.
#6 Delivering the goods
If you are a product-based business, it may seem evident that 'delivering the goods' is quintessential to your business model, preferably on time and in one piece.
However, the concept of delivering the goods also applies to service-based industries. Delivering what you promised is as essential to a service business, and a product getting to a paying customer is for a product-based business.
You must come through with your service and meet or exceed expectations if you want your e-commerce business to survive and thrive.
Meeting or beating deadlines, going the extra mile, and taking your service to the next level will improve your e-commerce conversion rates. You must develop an online business that you are passionate about and fully engaged in; your brand can't just be about the money, or the momentum to provide value to your clients will fade.
While we are discussing delivering what is promised, product-based businesses need to ensure they have reliable suppliers and logistics services, especially after the global COVID lockdowns, which saw post and logistics services disrupted worldwide.
The best way to protect yourself from logistics complaints in today's online shopping market is communication and transparency. Use automated updates, email communication, tracking numbers, and anything you can do to keep the customer in the loop.
Even if this means paying a justifiable amount more for a quality delivery partner, your reputation for delivering the goods can be the gatekeeper to success or failure. Short-term loss is often for long-term gain.
#7 Reputation is everything
Everyone likes a good review and a five-star rating; however, e-commerce is not an online Uber ride; it takes months to build a house and mere moments to burn it to the ground.
Your reviews are more than just a pat on the back; they are critical to your repeat business. Your brand's online reputation is more than just your customer service; your customers base their reviews on your entire operation.
The clients and customers who visit your stores and use your services will be basing their reviews on:
Page image
Ease of use
Ease of payment
Reliability
Delivery of goods and service
Speed and quality of communication and accessibility
Future interaction and much more
In many ways, e-commerce is identical to traditional commerce; however, more checks and balances are needed when human-to-human contact is minimized.
The online customer has become much savvier, and your competition has grown exponentially. In addition, customers have often done considerable research before buying products and seeking out your services, so ensure your reviews help and not hinder.
In the ever-growing and expanding world of e-commerce, your e-commerce brand's reputation really is everything.
Do you want to take your e-commerce branding to the next level? Contact the e-commerce experts here at Corecommerce today, and watch your business take the next big leap.