7 E-Commerce Customer Service Best Practices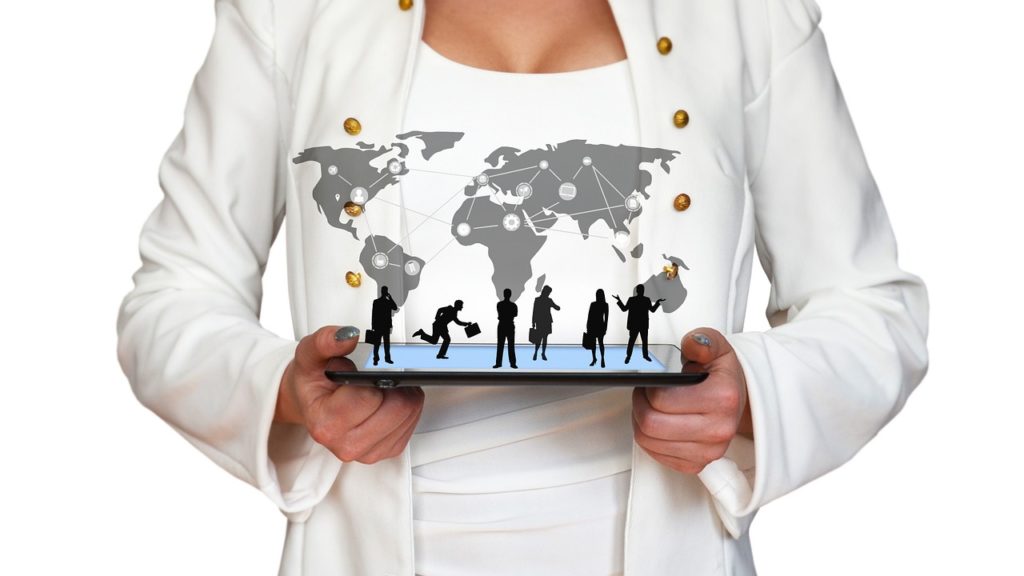 Whether you have just launched your first e-commerce business or you have been selling online for some time, it is always a good idea to brush up on your customer service skills.
Although you may think that customer service is not as crucial for online-only businesses as there is no face-to-face interaction, the opposite is, in fact, true. With many potential problems that could drive your customers into the open arms of your competitors, such as slow website speeds, delayed shipping, and payment issues, you need to make sure you are always one step ahead of the game when it comes to e-commerce customer service best practices.
From focusing on organization to using automated service tools and providing personalization, keep reading to find out how you can deliver the highest level of customer service, which will drive sales and increase customer loyalty.
Get organized
The key to great customer service lies in organization. You need to keep track of customer conversions, ensure clear communication between employees and make sure any customer inquiries are dealt with quickly and efficiently.
Whether you have an allocated customer service team or you all chip in to help with this crucial part of the business, you need to ensure you are all on the same page when it comes to your customer service best practices.
It can also be beneficial to offer regular customer service training to your employees so that you ensure they are utilizing all the latest tools and resources in customer service and so that they feel confident in their abilities to offer a consistently positive customer experience.
Be flexible
Although it can be a good idea to have a clear customer service process that all your employees adhere to, you need to remember that people are different, and what works for one shopper may not be suitable for another. For example, there is nothing wrong with encouraging people to use the live chat feature on your website. It's quick and efficient and can be beneficial for your business and its customers alike.
However, you need to understand that some people will prefer to speak to someone directly over the phone, and you should aim to accommodate this.
Aim for consistency
If you have a physical store as well as an e-commerce site, or perhaps you also sell door-to-door, you need to make sure that you adequately cover all areas of your business when it comes to delivering excellent customer service.
Of course, juggling lots of different elements of one business can be a challenge, but there are tools to help you manage this more effectively. For example, you could use a routing tool to help increase the productivity of your sales reps, allowing them to serve potential customers better. These types of tools can also be useful when it comes to scheduling deliveries for your e-commerce site, helping you to ensure timely and efficient distribution of your products.
Use automation tools
Arguably the best invention since sliced bread, customer service automation tools such as virtual sales assistants and chatbots can transform your e-commerce business, allowing you to put your time and effort into the long-term future of your business while still providing amazing customer service.
That being said, if automation is going to be a success, you need to make sure that you use trusted software and that you make it easy for customers to get in touch with a human agent if and when they need to.
Personalize correspondence
One of the simplest customer service best practices but one that is often underused, a personalized approach to any correspondence will always be received better than a generic one.
As well as always using the customer's name, you should also aim to send them personalized offers and promotions, suggest new products you think they might like, and provide informative content that will help them with their everyday lives.
Remember that your customers are not just a number on your conversion chart. They are real people, who with the right encouragement, could become brand ambassadors of your business.
Utilize customer reviews
Positive reviews can make you want to sing from the rooftops, whereas negative ones can ruin your whole day. However, rather than see customer reviews as yet another thing you have to deal with, why not instead use them to your advantage?
As well as customer reviews having the ability to massively affect the purchasing decisions of online shoppers, they can also be used to help improve upon your business.
For example, if customers are unhappy with your shipping processes, perhaps you need to find a new provider? Or maybe it is your email provider that is at fault, and they are not providing tracking details?
Without customer reviews, you would never know the answer to this, and your business would suffer.
Create a FAQ section
You may be surprised at just how important a good FAQ section is for ensuring excellent customer service. Many customers do not want to have to go to all the effort of contacting you with an issue or question; they want to pre-empt their concerns. 
By creating a comprehensive FAQ (frequently asked questions) section on your e-commerce site, customers can have access to instant solutions and are more likely to enjoy their experience with your business and, in turn, make a purchase and return to your site again.
Furthermore, when it comes to your site's visibility online, popular search engines such as Google often use FAQ sections for voice search queries and featured snippets, helping to improve your ranking on SERPs.
Conclusion
Do not underestimate the importance of consistently good customer service when it comes to the overall success of your e-commerce business. Whether you are looking to gain loyal customers, reach out to new markets, or even expand globally, the backbone of any business lies in the customer experience.
By following the above best practices and by being proactive in your approach to achieving excellent customer service, you will see your business thrive online, despite the ever-increasing amount of competition.