7 Design Tools Worth Investing In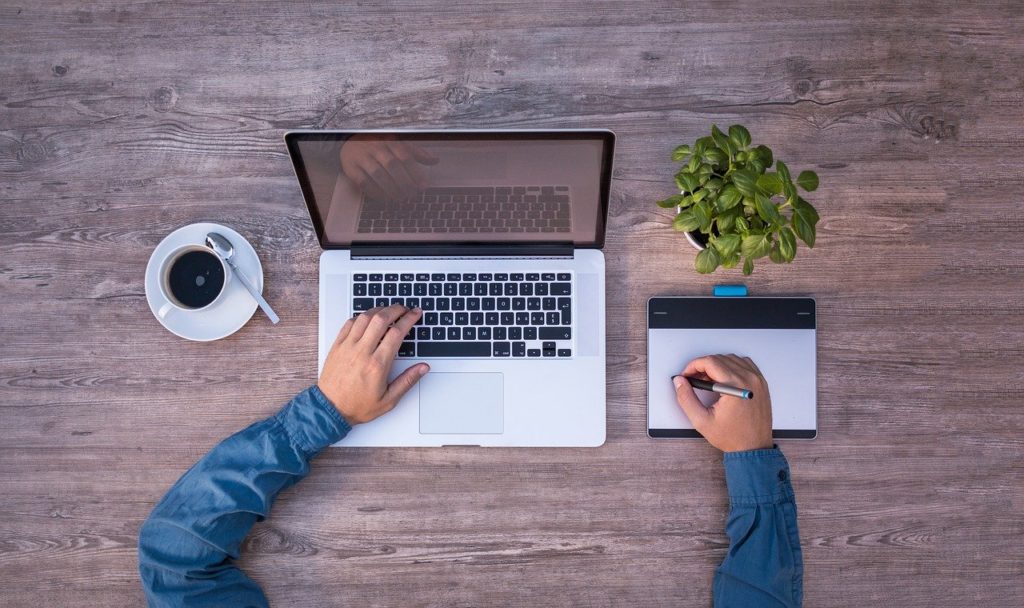 Any designer needs a collection of figures, palettes, fonts, templates, and most importantly, an environment where all of these can be combined into one beautiful picture. In the modern world, there is so much software that designers often struggle to choose a specific one. Some professionals turn to the classics, some want a cheaper alternative and some dream of specialized software.
Indeed, lots of things depend on the right design tool: from creative development to the complexity of projects and the success of the designers themselves. To make it easier, we have compiled 7 programs that are surely worth your investment due to their multifunctionality.
Source: https://images.unsplash.com/photo-1499951360447-b19be8fe80f5?ixid=MnwxMjA3fDB8MHxzZWFyY2h8M3x8d2ViJTIwZGVzaWdufGVufDB8fDB8fA%3D%3D&ixlib=rb-1.2.1&auto=format&fit=crop&w=600&q=60
Adobe Photoshop
No doubt, some of the most popular design programs are those from the Adobe Creative Cloud Suite. They are rather simple: people say that if you have ever used one of the Adobe Systems programs, then it will be very easy for you to understand others.
Speaking of Adobe Photoshop, start mastering it by watching various video courses. There are many of them both for beginners and more advanced users. Here are Photoshop's main advantages:
• Intuitive interface;
• Variety of tools, especially for drawing shapes and outlines;
• Ability to work with 3D graphics;
• Since many designers work with Adobe Photoshop, you will be able to collaborate with them and share files;
• Perfect for retouching and processing photos (not only amateur but those of high quality too).
Keep in mind that mastering this program can drag you in so much that you forget about other tasks, including your homework. Fortunately, you can always get you can always get college essay help if the deadline is approaching. Outsourcing the paper to an experienced writer, you have a chance to fully devote yourself to things that matter most.
Adobe Illustrator
Do you work with vector graphics? Then Adobe Illustrator is for you. It can be used to create icons, illustrations, banners, flyers, logos, and website layouts.
The most important thing about a vector image is probably the fact that it can be greatly enlarged or reduced without losing the quality. So, in Adobe Illustrator you can create a pictogram or a whole collage of images and then use them anywhere and in any size.
However, there are two disadvantages – some commands differ from Photoshop which makes Illustrator more difficult to master.
Adobe InDesign
In case you need to make a poster, playbill, brochure, flyer, or newspaper – pick Adobe InDesign. Your experience with other products from Adobe Systems will be a plus. Actually, you will be able to create good layouts after a week of studying this program.
Adobe InDesign is especially well-known with those working in the graphic arts industry and the print media. In addition, the program will be useful for designers, journalists, and bloggers who typeset web magazines. So, InDesign is perfect for creating great covers and extraordinary magazine pages.
Adobe After Effects
Have you ever heard of motion design? Basically, it's everything that moves in the picture, for example, letters or individual elements. This type of graphics is used to create screensavers for films and advertisements.
Having understood the tools of this program, the designer will be able to edit the video sequence, add special effects, animation and create three-dimensional pictures. However, there's a downside – you often need to install additional plugins to work with Adobe After Effects.
Adobe XD
From a web designer's perspective, Adobe XD is packed with numerous handy features. Here you can create layouts for sites, responsive pages, and web applications, as well as:
• Work on your own blanks, animation, video vector graphics;
• Use a system for saving changes (something like version history);
• Import projects from other web design programs;
• Have access to one project as a team.
By the way, a freelance designer can use the program for free, and there are several options for buying a license for companies.
Source: https://images.unsplash.com/photo-1476357471311-43c0db9fb2b4?ixid=MnwxMjA3fDB8MHxzZWFyY2h8NDV8fHdlYiUyMGRlc2lnbnxlbnwwfHwwfHw%3D&ixlib=rb-1.2.1&auto=format&fit=crop&w=600&q=60
SelfCAD
Do you want to create interesting 3D designs easily? Then SelfCAD is the best software you need to use.SelfCAD is an easy-to-use 3D modeling software that has been designed for both beginners and professionals in 3D modeling. You don't need to have any experience to use this software. Just within a few weeks of learning, you will be able to create both simple and complex models. SelfCAD is the only 3D modeling software that has combined 3D modeling, sculpting, rendering, and 3D printing features all under a single program. You can create realistic renders for marketing and product design using this software with much ease. And if you would like to 3D print the 3D models you create, you can use the in-built slicer of SelfCAD to generate the G-Code that you can send to your 3D printer for 3D printing. If you are a freelancer and you would like to impress your clients you can use SelfCAD to create realistic and interesting 3D renders. If you are running a small business, you can use the interactive tutorial feature of SelfCAD to create interesting tutorials for them with much ease without requiring any complicated software.
Sketch
This vector graphics application can replace Adobe Photoshop, especially if you are more into website development.
In fact, Sketch is used to create interfaces. It has everything you need to make designs: guides, iconography, vector editing, and plenty of helpful functionality. Among the pluses – the application uses CSS and provides convenient work with texts.
As for the disadvantages, Sketch works only on Mac, as there is no version for Windows. There is also no compatibility with Adobe products.
Macaw
This program works best for more savvy users. It has a feature that works like this:
First, the designer develops the layout of the web page;
Then, they get not only a picture, but *.html and *.css files as well so that the developer can use them.
To succeed with this tool, a designer must know the basics of web design. Then the creation of a landing page and a website prototype will be very quick. The code is pretty comprehensible, plus it's easy to fix if needed. This tool also offers remote preview when your computer works as a server.
To Sum It Up
Graphic design is all about software. Of course, a talented specialist can do something incredible in Microsoft Paint as well. But a flexible program that is easy-to-use and full of great tools and layouts becomes any designer's closest friend. It's always good to know a good website designing company.
Beginners can choose any tool from the above and discover their talents. At the same time, experienced users can experiment with programs they haven't used before. Fortunately, everyone can find something for themselves these days.