7 Asana Use Cases For Ecommerce Businesses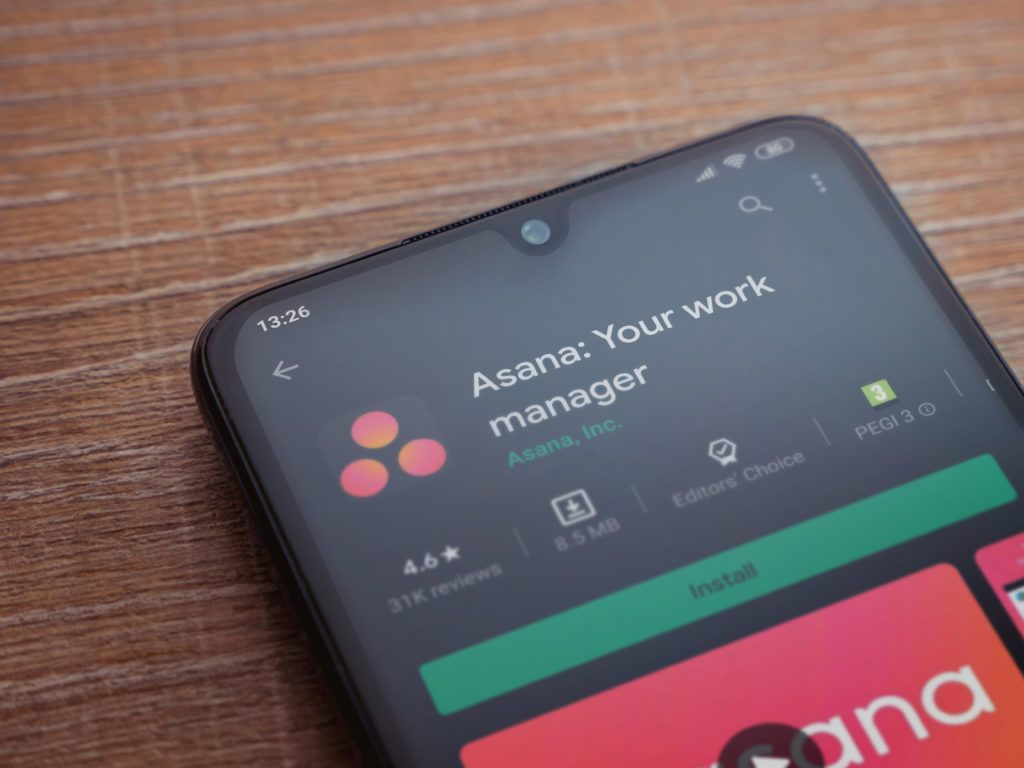 The demand for cost-effective operations and efficient services continues to drive the creation of tools and software that can support businesses and organizations. Among these is Asana, a project management software that gained a favorable reputation among large enterprises and startups.
The reason why it's ahead of its competitors is because of its versatility as it allows various purposes within an organization. Here are some common use cases of Asana for ecommerce businesses:
1. Task and Project Management
Traditionally, Asana is built as a project and task management tool. With its features, you can create boards or lists to host certain projects as a whole—detailing all the initiatives, programs, and others involved in the deliverables.
To make large projects more manageable, you can break them into several tasks and subtasks. You can also list the steps needed to complete these and assign each task to the individual who should do it, with everyone knowing who's working on what.
Asana can also assign start and due dates, including timed deadlines, add task dependencies to indicate when specific tasks need to be finished before other starts, and grouping tasks into columns and sections for organizing. You can as well create reusable templates to make specific repetitive tasks easier to start.
The bottom line is that Asana is great to help with huge tasks or projects requiring several steps and people to complete.
2. Enhanced Communication
Effective communication means better work. With many users involved in a certain project— team members, managers, clients, and vendors—communication that's not streamlined in a single place can result in miscommunication, and Asana can help.
Although Asana is an organizational tool, it's also one of the best options to enhance communication and collaboration within teams. This software keeps all the conversations at a single place, ensuring that everyone is on the same page. It becomes easier to convey information via Asana instead of using different tools.
In addition, instant feedback can also eliminate the communication gap and duplicate work. This allows you to meet deadlines by ensuring the proper task assignments and providing timely feedback through Asana. Plus, if you have a remote team, Asana can also make it easier for users to work from anywhere and collaborate. 
3. Meeting Management
Asana also makes meetings easier to handle and organize. You can use the platform to create and plan meeting agendas. Users can add their notes on each item during the meeting. Also, you can use it to assign any follow-up tasks once the meeting is finished. 
In addition, you can also use Asana for board meetings, design reviews, roadmap planning meetings, and even one-on-one meetings, which can be very handy when managing your remote teams.
4. Improve HR Operations and Recruiting
Asana may not be a purpose-built recruiting and HR management system, but it can support different HR operations, particularly in hiring and onboarding.
The hiring process can be complex and long for both candidates and companies. Asana can help track candidates, providing team members with an easy and quick way to see who's in the pipeline, storing resumes and contact information, and following up on the interview process.
In terms of candidate perspective, having a solid internal workflow on their application can create a smooth and positive candidate experience.
Also, with Asana, you can have effective coordination between several people in your company for interviewing potential candidates. Recruiters, hiring managers, and interviewers can collaborate on a set of questions to ask candidates, ensuring a more accessible and more professional interview.
When new hires start, it's time-consuming and challenging to get these new employees all the data and information they need, ensuring a smooth transition and completing the required paperwork. With Asana, you can track the onboarding process and let new employees know what to do and where to find the information. This way, they can work right on their own quickly.
5. For Client Work
Asana isn't typically used for working directly with clients, but it doesn't mean that it can't. With Asana, you can create a separate workspace for your clients. Then, you can group their corresponding projects in each workspace and invite the stakeholders into the specific space you've set up for them.
Also, Asana supports convenient Guest Accounts, which allow you to provide your clients access to the relevant tasks and projects.
6. Tracking Trends
Most businesses will use specific business reporting and analytics to understand trends, performance, results, and issues within projects and business models.
However, for most small businesses and startups without access to big data tools, using premium analytics tools doesn't make much sense. If you're already using Asana, you don't have to get a new tool for tracking. Asana can track everything in every project and task, making it possible for you to take note of trends within your business with each project, employee, and client.
With Asana's analytics tool, you can predict how long certain tasks and projects will take, how often a client will require your services, and which employee has an easier time with specific tasks. Asana can offer plenty of data to make some of these trend predictions and connections.
7. Managing Agile Work
Rooting in software development, agile has already worked its way in teams and even entire organizations. Agile businesses and teams can work quickly in changing conditions, allowing organizations to market. But this can only happen if teams can keep everybody on board on what to do and how.
Asana is equipped to help agile teams build faster and more often. It also prevents the unnecessary complexity for the non-Agile teams by keeping it flexible for work that doesn't follow the Agile process while also customizing to a team's flavor of an Agile methodology.
Conclusion
And there you have it! The list stated above is only some of the many valuable use cases of Asana. As you can see, the platform's most awesome quality is its versatility, making it the perfect tool for diverse industries and different organizations. If you're looking for a way to leverage your ecommerce business, then give Asana a try.