6 advantages of Opening an Online Bookstore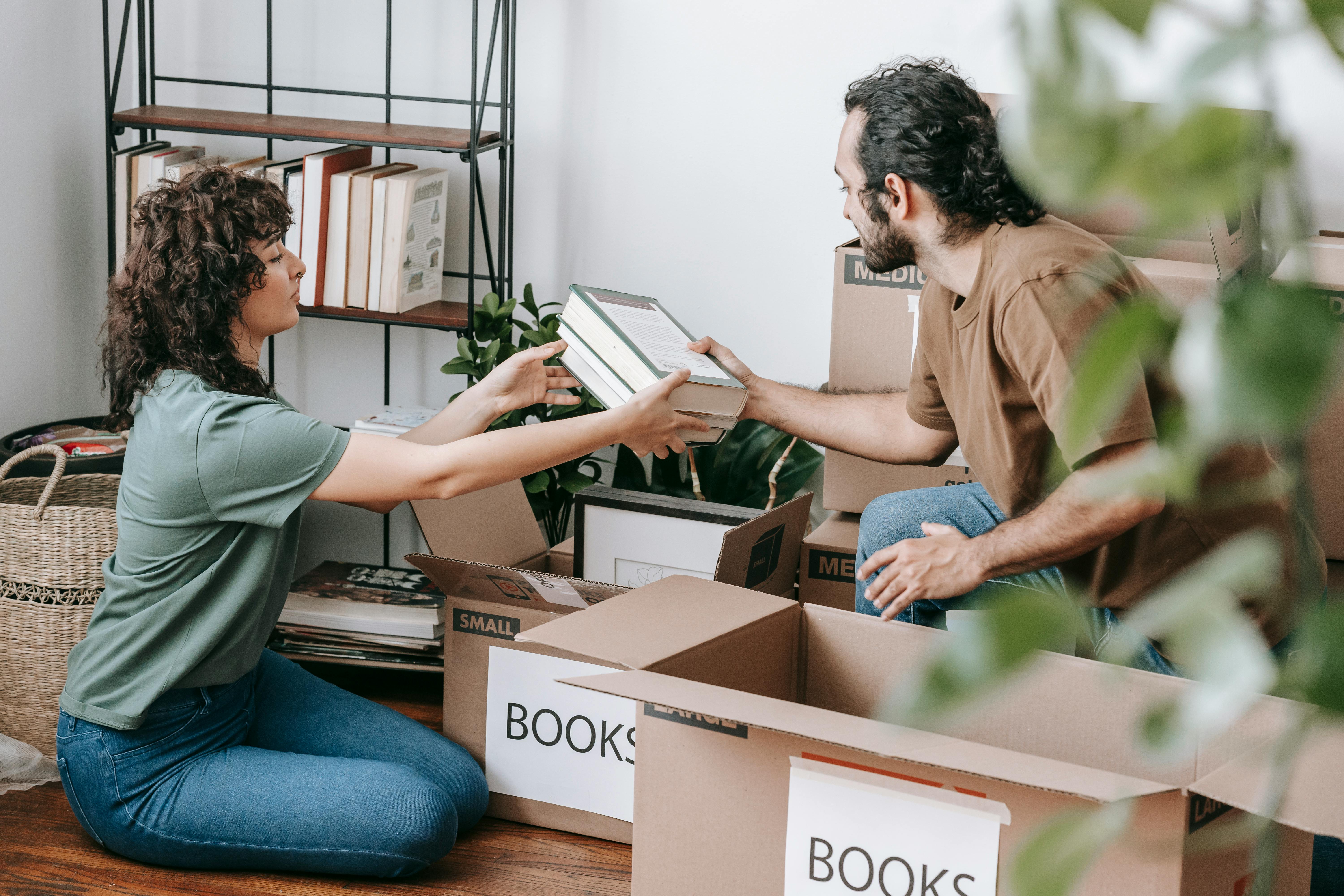 The online bookselling industry is booming. In recent years, online bookstores have become increasingly popular due to the convenience they offer to customers. However, there are several other advantages of opening an online bookstore, such as the ability to reach a wider audience and the flexibility in terms of stock and operation hours.
Moreover, the barriers to starting an online bookstore are relatively low. You don't need to have a lot of money or experience to get started. Plus, there are a number of platforms and services that make it easy to get started with very little overhead.
So, if you are thinking of starting an online bookstore, then keep reading to learn more about the advantages of doing so
1. Greater control
The internet has provided people with a lot of opportunities, one of which is the ability to open an online bookstore. This is a great option for people who want to be their own boss. There are many advantages to opening an online bookstore over traditional bookstores. For example, you are in control of everything in your online bookstore. You decide what books to sell, how to price them, and how to promote them.
You also have the opportunity to connect with your customers and build a relationship with them. By offering personalized recommendations, exclusive content, and a loyalty program, online bookstores can create a connection with their customers that goes beyond the sale of a book.
Furthermore, the self publishing process is much easier, particularly with online bookstores. Because authors don't have to go through a traditional publisher, and they can publish their books as e-books or print-on-demand.
So, if you're looking for a business opportunity that will give you the chance to be your own boss and control your own destiny, then opening an online bookstore is the perfect option for you.
2. No brick-and-mortar costs
Opening an online bookstore has many advantages over opening a traditional brick-and-mortar bookstore. One of the most significant advantages is that you will not have any overhead costs associated with rent, utilities, and other costs associated with maintaining a physical storefront. This can save you a great deal of money, which can be reinvested into other aspects of your business.
Another advantage of opening an online bookstore is that you will have a much larger potential customer base than you would if you were limited to customers who could physically visit your store. With an online store, you can reach customers from all over the world. This expanded customer base can lead to increased sales and profitability.
3. Improved customer service
According to research, 78% of consumers will do business with a company again, even after a mistake, if the company's excellent customer service. The statistics prove that providing excellent customer service is very important and that online bookstores can excel at it.
Online bookstores have several advantages when it comes to providing excellent customer service:
They can offer a wide selection of books, which gives customers more choices and makes it more likely that they'll find the perfect book for their needs.
Online bookstores can provide more personalized recommendations to customers based on their past purchases and browsing history.
Online bookstores can offer 24/7 customer support, a huge benefit for customers who need assistance outside normal business hours.
4. Increased reach
While traditional bookstores struggle to keep up with the changing times, online bookstores thrive. The internet gives online bookstores a much wider reach than their brick-and-mortar counterparts. They can sell to customers anywhere and anytime. Customers can purchase from the comfort of their homes and have the goods delivered to their doorsteps.
Online bookstores also provide a wider market for writers because geographical boundaries do not limit them. A writer in Australia can sell their book to someone in the United States as easily as they could sell it to someone in their own country. This gives writers from all over the world a much larger potential audience for their work. Hence, it implies that opening an online bookstore benefits readers and writers.
5. Automation 
Automation is one of the biggest advantages of opening an online bookstore. It can help to streamline many aspects of running an online business, from order processing to customer service.
With automation, you can manage your inventory, fulfill orders, and track your sales without effort. This allows you to focus on other aspects of your business, such as marketing and introducing new features for your consumers and clients. It also allows you to scale your business more easily since you won't need to add more staff as your sales increase.
So, by taking advantage of automation, you can focus on other business areas and continue to grow sustainably.
6. Increased chances of success 
The increase in technological advancements and the rise of e-commerce have made it possible for anyone to start an online bookstore. And with the right approach, this can be a very successful venture.
You can have a lot of chances of success just by ensuring a few things while starting an online bookstore. First, you will need to find a good source for books. There are several different options, but the best bet is to find a wholesaler or distributor that can provide you with a good selection of titles at a competitive price.
Another important thing to consider is shipping. Books can be heavy and bulky, so it is important to find a shipping solution that is affordable and reliable.
Finally, you will need to create a website that is easy to navigate and attractively designed. So, you can market your store effectively.
Conclusion
In today's digital era, more and more businesses are going online. One such business is an online bookstore. The book industry has changed dramatically in recent years, largely due to the growth of online retail.
An online bookstore has many advantages over a brick-and-mortar bookstore. These advantages include a wider selection of books, lower prices, 24/7 customer services, and automation operations.
In addition, an online bookstore can reach a global audience, which is not possible for a traditional bookstore. If you are considering opening a bookstore, consider doing it online. The advantages are numerous, and with a little but dedicated effort, you can be successful in today's digital marketplace.