5 ways to motivate customers to write product reviews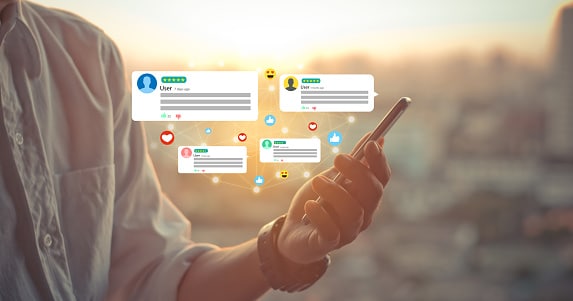 According to recent research, 92% of consumers trust product reviews more than standard types of advertising. How to get customers to write positive reviews about you? We will talk about this and more in this article.
From the point of view of e-commerce, there are many advantages of using reviews written by buyers. They provide the client's confidence during decision-making. They also help customers find products that best meet their needs, which guarantees that they will enjoy the purchase they have made. It works in any spheres of business, either you are buying a new hair-dryer or finding a rental service to hire lamborghini UAE for a weekend or searching for the new restaurant for dinner. Agree that you more likely will choose renting centre to hire lamborghini uae with a lot of positive clients' reviews than a centre without them.
Advantages of user reviews
Feedback from users allows you to reveal new aspects of products, to present to attention what manufacturers usually do not write about in press releases. This is a very important aspect of e-commerce that helps to succeed, because there are no representatives of stores or companies with whom you can discuss the properties of the product.
Surveys consistently show that people are more likely to shop in stores where reviews from other customers are presented, as this reduces the risk of making a wrong choice. Buyers are actively looking for sites with as many reviews as possible. According to research, 81% of customers consider reviews from other customers to be an integral element of an online store. Ultimately, this means it would be great for a business to get more reviews into their page to attract more customers.
Have you ever heard of such a phenomenon as the "paradox of choice", which implies that the more choice you offer, the lower the conversion rate will be? Sorting by rating is a very powerful tool for buyers, as it allows you to make an informed decision.
When reviews are added to the page, users often use the same keywords that other buyers will type in search engines to find what they are interested in (including even typos and errors).
No matter whether we are speaking about an existing business or you just think of launching it, worth remebering that familiarization with customer reviews will help you understand what they like and what they don't like, what should be delivered next, and which products should be discarded, and also helps to identify which products should be offered to them in subsequent email newsletters. If you don't get enough reviews yet, you can peek at reviews of similar products on competitors' websites.
How to motivate customers to write a review
Considering all the advantages of recommendations and reviews, online stores should do everything possible to persuade their customers to write them. But how? I offer you 10 simple ideas.
Borrow ideas from big players
Look at how large marketplaces integrate customer reviews on the website and product pages, and then think about what tools you could use to do the same.
Use social networks to provide customers with the opportunity to share reviews after they have published these reviews in your online store. Social networks help consumers get the opportunity to express their opinions, criticize products and offer recommendations.
Post both positive and negative reviews
Do not filter or edit negative reviews. Since the presence of negative and positive reviews increases the trust of customers.
Motivate customers to write reviews
You can offer customers discounts or special offers in exchange for reviews. You can compensate them for their labor in this way, use contests: allow your customers to participate in the drawing.
Send an email a week after purchasing the purchase and ask to write a review for this product in it. An e-mail sent after making a purchase is the best way to ask a customer to write a review.
Such interaction by active users of social networks will help to strengthen trust and make them more loyal, which will lead to more positive customer reviews, high ratings and, as a result, to an increase in sales.