5 Ways To Increase The Functionality Of Your E-Commerce Site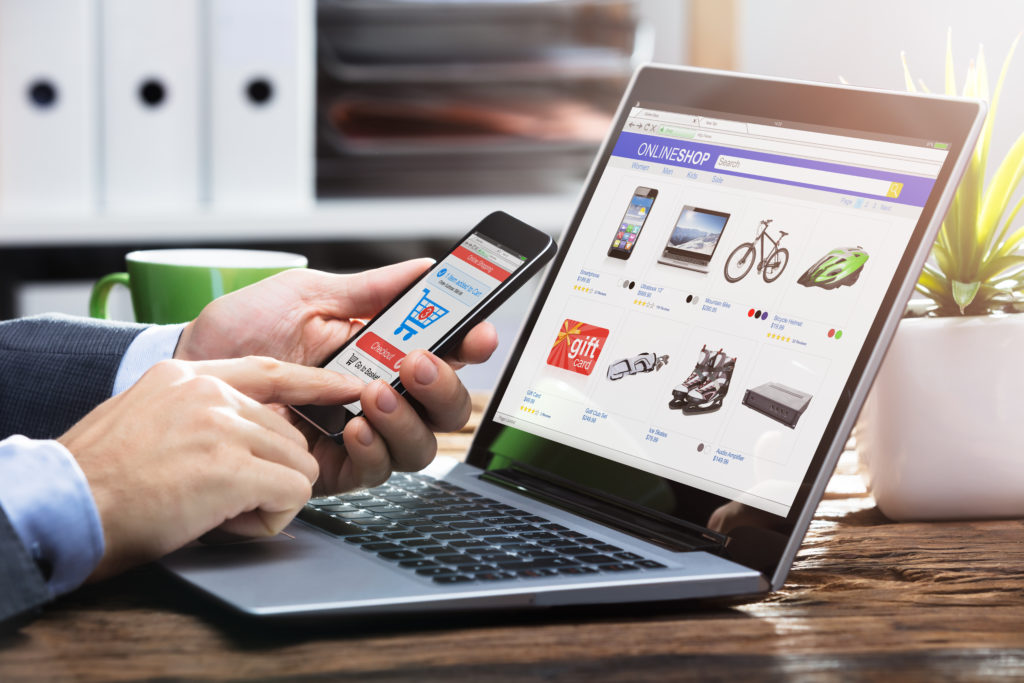 If you run an online store, you know how critical a well-functioning e-commerce site is to the growth of your business. With so many people opting to shop online in the recent past, most businesses have set up online shops to meet this growing demand. As such, having an e-commerce site that doesn't give customers a positive user experience will quickly push them to your competitors, which means losses for your business.
To avoid this, you need to ensure that your e-commerce site functions optimally. The following are several ways to achieve this:
Make Your E-commerce Site Mobile Friendly
According to a top user experience design agency, one way of increasing the functionality of your e-commerce store is through the use of a template that's mobile-friendly.  People are increasingly using mobile devices like smartphones, laptops, and tablets to browse the internet and even make purchases. As a matter of fact, mobile device usage has surpassed the use of desktops in web browsing in recent years. 
As such, e-commerce sites that aren't mobile-friendly are likely to miss out on customers who access the internet via mobile devices. To boost your e-commerce site's functionality, ensure that your site has a clear design, and that information is displayed easily and clearly. Pages that are mostly visited like home pages, product categories, and product pages should be designed to give mobile device users a positive e-commerce experience.
Shorten The Purchase Process
When it comes to converting visitors into buyers, the purchase process on e-commerce sites should be short. This is because the longer the purchase process, the fewer visitors are likely to complete the buying process. One way to achieve this is to remove any distractions from the checkout page. The way to do this is to optimize the shopping cart and ensure that it's easy to navigate. Also, reduce the number of clicks that customers need to make during the checkout process – this will boost conversion rates on your e-commerce site.
Boost Your Store's Search Usability
When you're running an online e-commerce store, you need to ensure that your customers can navigate the store with ease and even search items fast. But this shouldn't just apply to customers. As the owner of the store, you should be able to track and know what people search for in your store. You know that your eCommerce site has an effective search capability and navigation when you can track online searches.
To boost search usability, consider organizing your store to cater to browsing visitors and those visitors that want to buy. Some visitors know exactly what they want and are able to find what they're looking for immediately. While browsing visitors are potential customers who are checking out your store and comparing different items.
Organize your store well using menu bars, categories, and intuitive sections to enable them to navigate the site with ease. You can boost your online store's search usability further by allowing users to select the scope of their search, filtering search results, and autocompleting search bars. If you're not sure whether your site has solid search usability, read this article by Laughing Samurai for ideas on how to run a usability test.
Use Quality Images And Product Descriptions
When you're running an online store, the only way that your customers interact with your products is through your e-commerce site. Since they can't see the products physically, they rely on the photos that you upload to the site and the descriptions that you provide to make purchase decisions.
To enhance the functionality of your e-commerce site, use high-quality images showing items from different angles. Add product descriptions that highlight the features and benefits of each item. A great way to do this is by organizing the descriptions in sub-headings and bullet points.
Further, ensure the descriptions are legible by picking the right fonts and sizes. You may also add videos to complement product photos. Also, ensure that you have good thumbnails showing up on the search results page to help customers identify the products they want with ease.
Add Landing Pages To Your E-commerce Site
Including personalized landing pages in your e-commerce site can enhance its functionality and attract more people who are willing to make a purchase. The best way to add landing pages is to create specific ones for different target audiences. Ensure that your landing pages are attractive in terms of design and carry strong calls-to-action. They should also be user-friendly with clickable elements leading to areas where visitors can take desired actions.
Final Thoughts
E-commerce sites are at the heart of every online store. When they don't function well, an online business not only loses sales revenue but also risks losing customers to competitors. This is precisely why you should increase the functionality of your e-commerce site. You can start doing this today by allying to the five techniques discussed above.