5 Proven Methods For Scaling Your Ecommerce Traffic in 2020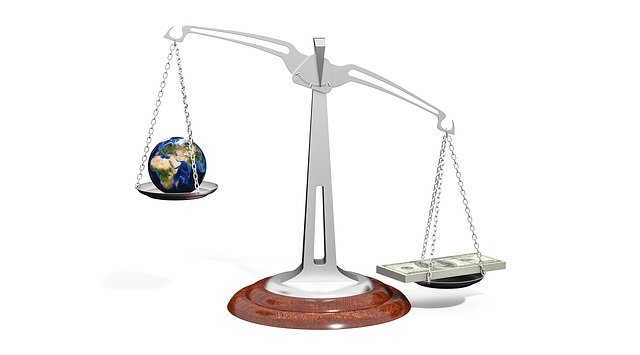 The principles of eCommerce are pretty simple. You want to get as many people to your store as you can, and then maximize your conversion rate, so you make as much money as possible. As with most things in life, this is easier said than done.
In this guide, we'll look at five proven methods for scaling your eCommerce traffic in 2020. We'll cover each of these strategies in turn, look at why they work, and point you in the direction of some useful resources.
Let's get started.
Focus on SEO
One of the best ways to generate a stampede of traffic to your website is through blogging. Sydney SEO Company Safari Digital suggest that the importance of SEO cannot be overstated for e-Commerce businesses looking to scale their online presence in 2021 and beyond. Google processes about 40,000 searches a second – that equates to 3.5 billion searches a day.

With a good content marketing strategy, you can get a slice of some of these searches. However, just focusing on a couple of popular formats is an ineffective marketing strategy. It's worth paying attention to some newer approaches to e-commerce marketing.
The starting point for a content marketing strategy involves coming up with a list of relevant keywords to target. There is a range of SEO tools you can use for keyword research. A good budget option is Longtail Pro. You can find Longtail Pro user reviews here. 
Once you've got your list of keywords, you need to create some relevant content targeting these terms. These will either be blog posts, product pages, or sales pages.
The idea is to create an awesome piece of content that people will find interesting and engaging.
Google's job is to provide valuable content for people. In this case, value means answering the user's query or directing them to the product they need. As such, it's good practice to write content of 1,500 and up.
Finally, to get that content to rank, you'll need to build lots of backlinks to it. That involves finding the right kind of websites to get links from (for this, you need to assess backlink quality). 
Subsequently, you'll need to undertake a guest post campaign to get that content ranking. Since this involves reaching out to blog managers and editors, you'll want to brush up on your email prospecting skills.
Fundamentally, it's as simple as that.
Source: Backlinko
The more links by different authoritative sites to your site, the more "votes of confidence" you have, which means the higher your ranking in search engine results.
When other sites link to your content, it signals to the search engines that you're a credible source. Then they think you're more likely to provide value to users, so your site ranks highly.
Plug Gaps In Your Funnel
Of course, traffic doesn't automatically translate into conversions. In fact, a certain proportion of users will visit your site and then leave without making a purchase. Hubspot identifies the most common reasons for this as:
Out-dated web design,

Reliance on out-dated plug-ins,

Your website is difficult to navigate,

Lack of mobile responsiveness,

Your Calls-to-Action are ineffective.
It's vital to know when and where people leave your site. After all, with this knowledge, you can determine the causes of the leaks in your conversion funnel and make the necessary adjustments.
To see a visual representation of where these leaks are coming from, you can use the Google Analytics conversion tracking or an online tool like Kissmetrics to create user heatmaps.
Additionally, to identify why people drop out of your funnel, you can create a customer survey or commission a usability test. Once you have answers, try making some changes based on these and run an A/B test. Repeat the process so you can come up with a site that provides the best possible user experience.
Set Up Post Purchase Automation
Obviously, there's much more to ecommerce traffic than first-time visitors. One of the best ways to scale your ecommerce business is to increase the lifetime value of your existing customers.
Indeed, there are several benefits to focusing on existing customers. 
For one thing, it costs five times as much to attract a new customer than to retain a new one. For another, increasing customer retention rates by 5% can increase profits by as much as 95%.
Other Resources also found that even a small change in retention leads to incredible results.
From this study, we can see that a mere 5% increase in customer retention can lead to rapid growth in revenues.
One of the best ways you can retain customers is via post-purchase automation. 
There are plenty of tools out there that will carry out different sequences that are triggered by user actions. 
The most common sequences are personalized emails and product recommendations. These only take a few minutes to set up, but you'll be rewarded with a massive uptick in your customer retention.
For example, eBay sends out product recommendations to register users who have not yet made a purchase. These are based on their search history, to try and encourage users to make their first purchase.
Scale Your Sales With PPC
SEO is a time-consuming process. It can often take months to start seeing results. By contrast, Pay Per Click advertising is instantaneous. As long as you have a budget, you can send as many people as you want to your site. The only tricky part is turning those visitors into customers.
Fundamentally, there are two significant players in PPC advertising. They are:
Google

– great for qualified leads who are ready to purchase,

Facebook & Instagram

– ideal channels for identifying new potential customers based on their interests.
So now you know everything you need to know about PPC.
Only joking. Let's take a step back…
Regardless of which channels you use, there are three elements to any successful PPC campaign. They are:
The ad copy & imagery,

The landing page experience – essentially the better your landing page experience aligns with your ad copy, the more effective your ads will be,

The conversion rate on the page.
For a masterclass on Facebook advertising, I recommend you stalk Jack Paxton, who is the master of FB ads. There's a great podcast with him on Dylan Hey.
Google Ads are, in some ways, a lot simpler. For a start, you don't have to worry about imagery for your ads. There's also a lot less ad copy to play with. For more information on how to run a Google Ads campaign, check out this Singlegrain article.
Consider Alternative Marketing Channels
However, it's worth paying attention to some newer approaches to ecommerce marketing.
First off, video and podcasts, are an effective make your site more engaging. Globally, over one third of online activity is spent watching videos, according to Wordstream.
Podcasts are also an effective medium for advertising your ecommerce store. If you want to host your own podcast, I'd recommend Podbean. 
While you don't get as many people watching videos as listening to podcasts, it's still an excellent medium for promoting your Ecommerce store. Podcasts are also a newer medium, so it's an easier field to cut through.
How to Scale your Ecommerce Traffic in 2020
In this article, we've seen the importance of website traffic in an e-commerce business. There are five core methods for scaling your e-commerce traffic to generate sales. First, you need to attract more traffic through long-form, SEO focused content.
Then you need to plug gaps in your funnel and use automation to turn as much of this traffic as possible into revenue. Once you've completed this process, you can scale your funnel up using PPC. Finally, you can supplant this with newer marketing channels like video and podcasts.
Sure, success can't be achieved overnight. Still, if you follow these and other tips to make your business stand out, you'll get there a hell of a lot faster than your competition.