5 New Technologies That Can Boost Your Studies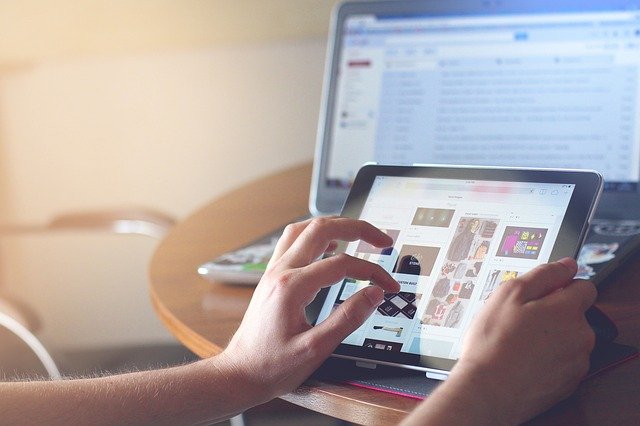 Technologies ease the educational process. Innovations make it more flexible and engaging for students to Boost Studies.
The 2020 pandemic changed the world. It drove people out of their workplaces and classrooms. Yet, the coin has two sides.
Thanks to the online education trend, it is no longer necessary to attend lectures in person. One can listen to them and get a comprehensive picture of what is happening in the classroom using a laptop. Also, it is no longer necessary to go to the library or bookstore to stock up on material for self-study.
Source: https://unsplash.com/photos/oKb2_15Uc8w
Take a look at technologies that change traditional education and help to do better in class.
E-Books and Kindles
The idea to use kindles and tablets instead of carrying tons of paper books is not quite fresh. What is new is that many universities offer students e-books and encourage using them.
Readers are portable and compact. Their memory allows storing huge libraries in a pocket. Thus, all the books you need will always be at hand. The e-books are easy to navigate. Users can place bookmarks and notes, follow hyperlinks. Thanks to the search function, you can find any information contained in the book.
For example, to write a poem analysis essay, a student needs to study at least five sources. Finding them in libraries takes time. It also can be a combination of different sources online and paper ones.
This device shortens the time for page-turning and switching between a laptop, book, and notepad. The only con here is that not all books are available in electronic versions. Yet, many universities work on making most of their teaching programs into online ones.
Machine Learning and Big Data Analysis
This technology spreads to all spheres of life at warp speed. Today, many students can program on a basic level. With this knowledge at hand, the second step will be to discover machine learning.
ML can help automate simple tasks like scrolling through internet pages to find data for an exemplification essay or a dissertation. One could teach an algorithm to find images, words, and even entire books.
It could also help arrange the workspace and information systematization. With the help of ML algorithms can learn how to tell a causal analysis essay example from an argumentative one and put them in different folders.
Lectures in TikTok
Today, thousands of podcasts are available on the Internet in all thematic and linguistic diversity. More and more of these audio and video files can be viewed or listened to using laptops and cell phones. Some universities issue podcasts targeted to their students. They contain lecture notes, presentations, and other helpful supporting materials for students.
TikTok is a new platform for sharing your experiences with people. First, it aimed to share short funny videos, but now, as the number of users rises, it gets more educational. Entertainment plays a huge role in the modern overstimulated, high-speed, anxiety-stricken society. You can buy TikTok views to uplift your content's reach on the growing TikTok channel.
The lecturers uploading their videos to this network keep the initial fun vibe alive. They talk complex stuff using simple words which makes them easier to understand and remember. This trend could even become a new educational format for future generations.
Interactive Platforms
Innovative technologies to the educational systems have changed the way things are going on both sides of the teacher's desk. Teaching is no longer just the transfer of theoretical facts, but a focus on practical ways of applying them. It helps to expand the opportunities for students to get the necessary hard skills.
For example, students have access to cloud solutions that allow them to simulate outdoors, outside the classroom, use simulators, and access virtual laboratories. Interactive systems help create a comprehensive learning environment that makes students get both empirical and factual information.
Business students need to learn how to approach clients, study the market, and make presentations. Various online platforms help master soft and hard skills by finding solutions to simulated problems.
Source: https://unsplash.com/photos/zAwhBlqWp6k
Graphic Tablets
Information technology develops fast due to high competition in the market. Besides computers, laptops, and smartphones, which cannot be considered innovations any longer, graphic tablets come to the fore.
They become indispensable elements of modern art students' educational process. Traditional painting takes just a tiny portion of time, while the entire sphere of art studies goes digital.
New graphic tablets simplify the learning process. These devices combine the capabilities of a usual tablet with extensive graphics-related features. Besides, there is no need to say that it prompts creativity.
Takeaway
Studying at a university without electronic media and information is unthinkable. New devices facilitate the learning process and make it more flexible, mobile, and sometimes even more fun.
With their help, students can submerge into studying while on the train or waiting for the start of the consultation in the professor's office. All these study aids boost new skills and make students adapt to the new realities with ease.