5 Mistakes Retailers Make When Designing Newsletter To Boost Sales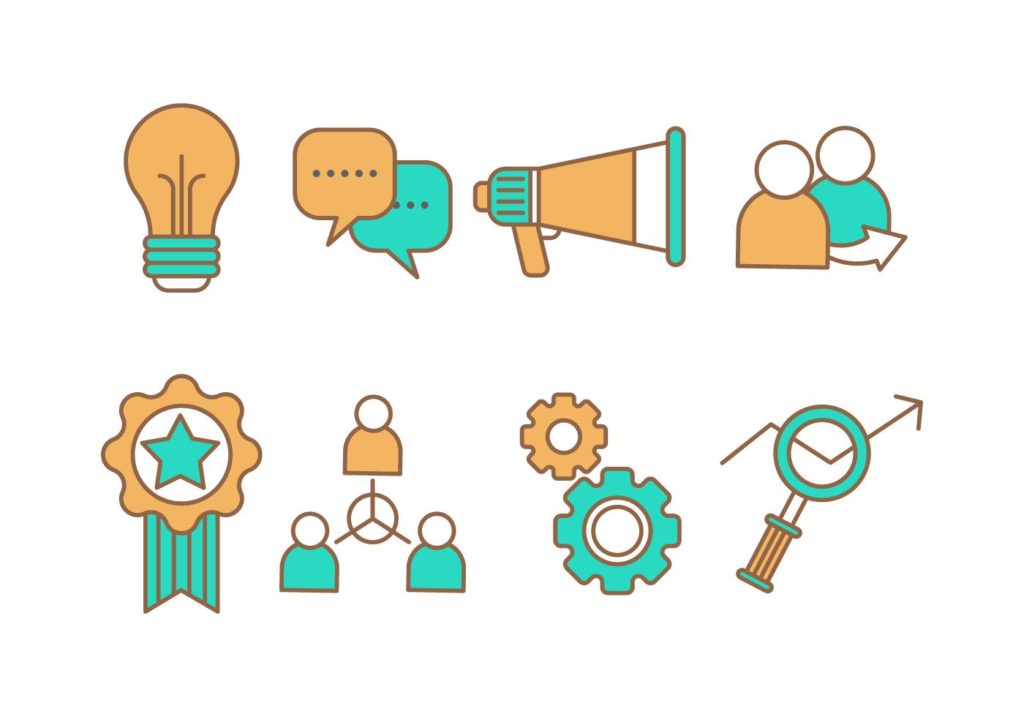 A newsletter can be a highly effective tool when it comes to driving traffic to your website and increasing sales. However, for this to be the case, you need to craft your newsletter with care.
A lot of retailers go wrong when it comes to newsletter design, creating something that does not entice customers enough for them to click on the links and visit their website.
We don't want this to happen to you, which is why we have put this post together. Below, we will take you through some of the common mistakes retailers make when designing a newsletter so that you can avoid making the same errors.
What is a newsletter?
A newsletter is a tool that retailers can use for sharing valuable and relevant information with their subscribers, prospects, and customers.
Newsletters provide you with direct access to your audience's inbox, enabling you to share content that is engaging, promote sales, and drive traffic to your site.
What are the benefits of newsletters for retailers?
There are a number of benefits that retailers can experience by implementing newsletters. This includes the following:
You can connect with customers effectively
Drive traffic to your website
Boost sales
Manage your business' reputation
Grow your social media community
What are five of the common mistakes retailers make when designing newsletters?
Now that you know what a newsletter is and why they are important for retailers, let's take a look at some of the common mistakes made so that you can avoid them:
Opening your newsletter with too much fluff
There is no denying that your introduction is one of the most critical elements when it comes to writing a good newsletter. However, it is also where a lot of retailers go wrong. We would recommend taking a look at some good newsletter introduction examples so you can familiarise yourself with what works.
One of the biggest mistakes we see retailers make when it comes to the introduction is opening their newsletter with too much chit-chat! Instead, you need to get straight to the point. You will only lose people if you try to include too much small talk.
Of course, this does not mean that you should be unconversational or brash. It just means that you need to consider the reader's perspective when crafting your message.
A no-fluff mindset means getting rid of anything that does not add any value to the reader or explain what value they are going to accrue by reading your email in full.
We would always recommend going for a one-liner that has a strong punch. While this may seem simple on the surface, this sort of approach tends to have the biggest impact. Plus, you really cannot beat a one-liner when it comes to efficiency, can you?
A one-liner can make someone laugh, establish rapport, and make a connection. Yes, you can do this with just one sentence. It really is that impactful, and it works incredibly well when it comes to email communication.
Unclear calls to action
An unclear call to action is another common mistake that retailers tend to make! A strong call to action is one of the most effective ways that you can boost the click-through rates in your emails.
However, if your call to action is difficult to spot, recipients will miss it. We see it time and time again; calls to action that are not prominent enough to gain attention or there are too many calls to action, which are competing for the viewer's attention, meaning they do not know where to look.
Let's take a look at both of these issues in more detail so you can get a better understanding:
Too many calls to action
Too many calls to action can result in readers wondering what steps you want them to take. It is better to concentrate on crafting one prominent and powerful call to action per email. If you ask the reader to do too much, they will end up doing nothing at all.
Hidden calls to action
On the flip side, readers often skim emails, which is why your calls to action must be prominent. Otherwise, those in skimming mode will miss them. Your calls to action are important, which is why they should never be hidden.
Too many images
Aside from the mistakes that we have mentioned so far, another common mistake that we tend to see is when people include too many images in their emails. Yes, images will boost click-through rates. However, if you rely on them alone, you are going to experience a whole host of different problems.
Firstly, not all inboxes will download images automatically. In fact, Gmail is the only provider that will automatically establish new accounts so that images can be downloaded automatically.
When it comes to other email providers, images will only download from select senders. This means that the recipient needs to manually turn on the download feature as a setting. If they do not do this, your images will not be automatically downloaded.
What this means is that if you design an email that has a lot of images, your key messages will likely be within these images. If the images do not download, your calls to action and key messages will be blocked, which is going to pretty much render your email useless.
Therefore, when you are designing an email, it is imperative that you think of the images as a way of complementing the copy, rather than being the main part of the email. Your copy should hold the main message. That way, you can be sure that your calls to action will not be impeded if images are missing.
Using non-responsive email templates
This is a big no-no when it comes to crafting a successful email marketing campaign. It has been a few years now since mobile phones overtook desktops as the most common device used for Internet access.
In fact, according to Campaign Monitor, 47 per cent of all people across demographics utilise a mobile application to check their email. This is significantly higher than desktop, which stands at 26.9 per cent.
When it comes to mobile devices, a massive 81 per cent of people prefer to open emails on their smartphones.
These statistics alone show why it is so important to make sure that your emails are optimised for mobile use. If your emails are not optimised, the recipient is not going to try and navigate through a disorganised email with heaps of scrolling and missing images!
The best for you to optimise your emails for a smaller device is to make them responsive. This means that the email will adapt to whatever size of the screen the recipient is viewing it on. When viewed on mobile, images will stack, and buttons and text will grow bigger.
A lot of the third-party email marketing tools that are available today provide mobile-responsive templates, which can be used out of the box. Nevertheless, we do recommend that you consider responsive elements during the design process, as it is important to design with the mobile user in mind today.
Failing to test your design
Last but not least, this is an error that we have seen time and time before! You spend a considerable amount of time developing a new email template, optimising your call to action, and writing compelling content. In your email marketing tool, the design looks amazing.
You then decide you are going to send the preview email to test out the email, ensuring the template works and the links are effective.
What you receive is nothing like the email that you designed. The text and the images are all jumbled together. You have awkward lines breaking up sections in your email and extra spaces throughout.
All inboxes are going to render campaigns differently, despite your best efforts to make the email universal. This is why it is critical to make sure your message displays effectively irrespective of the email client the recipient uses.
Imagine if you had sent out the email above to recipients without testing it. The awkward and warped email would have been sent to everyone. This would not make a very good impression on your audience, would it?
Unfortunately, we have seen a lot of businesses make the mistake of quickly sending out emails without testing out the design to see what it looks like on different devices and different email clients. If you do this, it will reflect badly on your brand image, making your business look unprofessional.
Final words on designing newsletters and mistakes to avoid
So there you have it: five of the key mistakes that you need when it comes to putting together a newsletter as a retailer. If you can avoid the five errors mentioned above, you can give yourself the best chance of achieving success with your email campaigns.
So, be sure to test your campaign, perfect the introduction, use a responsive template, construct an amazing call-to-action, and don't over-rely on images.