5 Methods to Build Quality Backlinks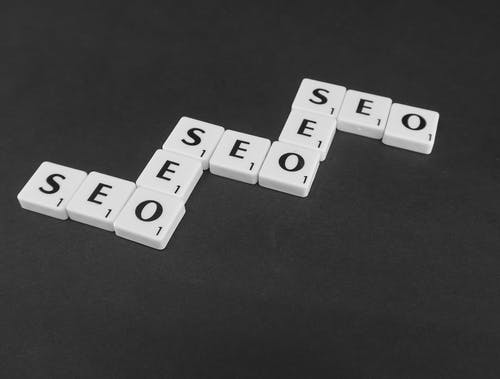 Backlinks play a huge role in increasing site rankings and improving guest traffic on search engines. However, building a solid link profile is not a walk in the park, especially when starting a new website.
Some of the ways you can build quality backlinks include creating a roundup post, guest posting on a relevant blog, creating an infographic, and requesting a backlink from a product manufacturer and competitor link building. Incorporating these strategies can help you build quality backlinks that'll get your site to rank higher in the Search Engine Results Page.
Read on as we discuss more about these five proven methods of building quality backlinks.
Roundup Post
A roundup post is an article that compiles expert answers to a controversial, sensitive, or hard to answer question. Roundup posts are usually valuable since readers get to read expert opinions, which are often perceived as factual and truthful.
However, the challenge is to come up with a question that'll get the experts or authorities in that particular topic to answer. If you manage to come up with an audience-engaging question or topic, chances are the experts will share the post with their respective audiences.
Don't expect to get responses from all the industry experts you decide to contact. This is why you'll need to send the queries to as many experts as you can, especially if you have never interacted with any of the experts before.
So how do you create a roundup post?
Identify an attractive, sensitive, or controversial topic that experts would be interested in answering
Create a list of experts you'd want to contact (start with the industry-leaders as you move down). You can use an email ID finder to collect their details.
Reach out to the experts (be warm and polite)
Compile the feedback strategically
Contact the experts once you publish the post
If impressed, the experts can share the article with their respective audiences, even better, they can choose to link to your article, thus giving your site authority
Request For A Backlink From The Product Manufacturer
Contacting a manufacturer to link to your affiliate website can go a long way in giving you quality backlinks. After all, you are reviewing their product, which is an indirect form of marketing.
Please note that for a manufacturer to consider linking to your site, they must be convinced of your work as a reviewer. This means you must set up your website professionally and have some articles, whether test reports or product reviews, already published live.
Consider contacting lesser-known or smaller companies as they're more likely to respond to your request, especially if your site is relatively new. Product manufacturers will link to you if you come off as honest reviewers who're not afraid to criticize a product. Try to come off as an authentic reviewer.
Create Infographics
As the name suggests, infographics are visual or graphic representations of data, knowledge, and information that help provide information clearly and succinctly. Compared to other types of content, infographics are widely shared, which makes them ideal for your back link-hunting escapades.
However, when dealing with infographics, you need to be extra careful to ensure that it's super informative. That is, is its design outstanding enough to attract reader interest? Is the data well-researched and statistical to keep the reader on-site? Infographics that are informative and easy-to-understand get the most shares, which translates to more backlinks.
The trick with infographics is to have it shared and distributed widely. As a result, it is crucial to ensure that you promote and make the post shareable. The first step is making your infographic shareable on social media to allow readers to share the well-captured details with friends and family. Making the infographic easy to share on other sites will also do you a great service in terms of gaining high-quality backlinks.
If you choose to write an infographic post, take the time to conduct in-depth research. Extensive research is key to producing viral infographics in your particular niche.
Guest Post On A Relevant Blog
Guest posting on a highly ranked website in your niche of interest can help attract traffic to your website. But as with other strategies that involve external parties, you'll have to pitch and ask whether the site accepts blog posts and whether you can link out to your site or use the bio section to insert a link to your site.
Established sites are often picky when it comes to guest posts. However, some sites accept guest posts and even welcome new bloggers or websites looking for quality backlinks to send pitches. Once you get positive feedback and a go-ahead to post, be sure to submit your best work that'll also add value to the site you're guest posting to.
Tips to observe when guest posting,
Search extensively for blogs or websites that are open to guest posts
Pitch your best topic to the editors (preferably something unique)
Make the article as attractive and informative as possible
Insert a backlink to your site's landing page
Make edits if requested
Competitor Link Building
Competitor link building is an effective strategy, especially after implementing the strategies mentioned above, such as creating infographics. The better your site is in terms of content and ranking, the easier it'll be to go for similar backlinks as your competitors.
To build links similar to your competitors, you'll need to conduct an extensive search on their backlinks. A backlink service can help you differentiate quality backlinks from those that add little value. Once done, you can reach out to the sites and request for a do-follow backlink. This strategy works well with competitors who are not too far ahead of you. Otherwise, it might prove fairly challenging to convince websites to add you to a list of highly established competitor sites.
Conclusion
Building quality backlinks is a long term process that requires both patience and strategy. Before you work on building links, first check that everything on your site from content to design is okay.
Since the link building process can be demanding and fairly complex, it is advisable to read more on link building and visit the site that provides you with both fundamental and technical link-building solutions.