5 E-Commerce Marketing Strategies To Try In 2021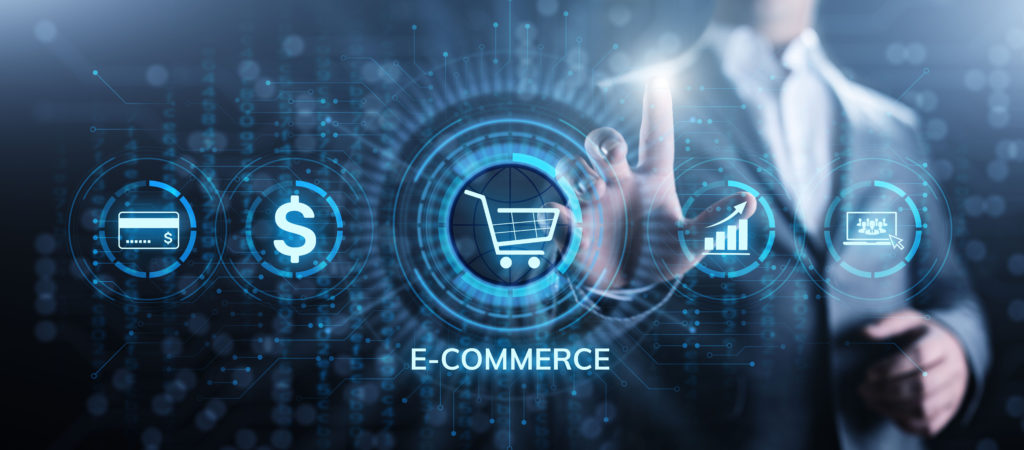 Increasing sales in 2021 is possible because more and more people are using the internet to find and buy their needs. The catch is that many e-commerce platforms have emerged because of such an increase in the target market. Thus, you need to upgrade your e-commerce marketing strategies in 2021 if you want to be at par with your competitors.
Try these marketing strategies when running a business online: 
1. Collect Leads With Quizzes
Getting leads or prospects is essential for your business to make a sale. With the right strategy, you can drive leads to your online store.
Gather data: One way to do this is by using lead generation quizzes to ask for their personal information. Sometimes, people don't like filling up lengthy forms, especially when asked for their contact number, email address, and other vital data.
Instead of using typical long forms in collecting target leads, you can use quizzes embedded in your homepage call-to-action (CTA). For example, if your products are skincare sets, you can ask if they're using a facial cleanser, toner, day cream, and the like.
Offer an incentive: Although this strategy may not be that easy, you can find ways to encourage visitors to take the quiz. For example, you can say that you'll evaluate their present skin care routine and determine if it's suitable for their needs. By taking the quiz, they're like consulting with a licensed dermatologist.
Retarget: Once they take the quiz, you can then ask for their email address where you can send the results. You can also incorporate questions asking for their name, location, and other vital information you'll need. Finally, you can retarget those leads with email and ad marketing using Caffeine Marketing and other marketing agencies using the collected information.
2. Create Review Capabilities On Product Pages
Another e-commerce strategy you can use is to incorporate review capabilities on your product pages. When they see feedback, leads will know what your previous clients think about your products. They can then use those reviews to make wise decisions.
Transparency: Showing reviews will enhance transparency. When your marketing technique shows what your leads can expect from your product, they're more likely to learn why they should buy your products.
Authenticity: You should ensure that reviews are authentic. For example, you may allow your customers to post their photos or videos using your products. Also, reviews should show the more recent ones to make them more effective.
Trust-building: You're building trust with your leads if they see honest reviews. They won't have to browse other platforms to check your product's authenticity and effectiveness if your website has product reviews.
3. Don't Forget Social Media Marketing
Since the COVID-19 pandemic, the number of people using social media platforms has increased, making it more sensible for businesses to sell their services and products using social media.
You can then consider using social media marketing to boost your other marketing strategies or even as an independent strategy. With this, you can personalize your marketing according to age group and geographies and reach a specific target audience instantly. Then, you can use your social media page to continue the buying process of your leads or guide them to your e-commerce site.
When you use social media, you can fuel user engagement through comments, shares, likes, and social media interaction. As a result, more people will get to know your brand.
You can also use social media to maintain your online presence by promoting your products to your target market. The ad features allow you to upload catalogues that appear on the newsfeed of your target audience. You can also customize these ads to direct the 'clickers' to the checkout page or instant messaging for the user's convenience.
In social media marketing, it's important to make attractive posts that will entice your target to click on your posts or ads. For instance, you can try complementing text with photos, infographics, or videos.
4. Add Affiliate Programs
Another e-commerce strategy that can help increase your brand awareness and generate more leads to your site is through an affiliate program. Although you should give your affiliates commission, it outweighs the effort and exposure that you'll do.
5. Consider Influencer Marketing
You can reach out to popular influencers whom you think can help promote your products. By doing this, you can reach their audience without making much effort. In exchange, you can give them a commission for every sale you make or pay for their efforts. With this strategy, you can save time and use it for other marketing techniques.
Conclusion
Marketing your e-commerce business is made easier in this digital age. However, the competition is tight because people know the importance of doing business online. If you want to stay competitive, you may want to consider the mentioned marketing strategies to drive more leads and increase your sales.